B2 A330 Licensed Aircraft Engineers (Contract)
2023-03-08
2023-03-08
USD
00.00
HOUR
B2 A330 Licensed Aircraft Engineers (Contract)
STS Technincal Services
--- STS Aviation Services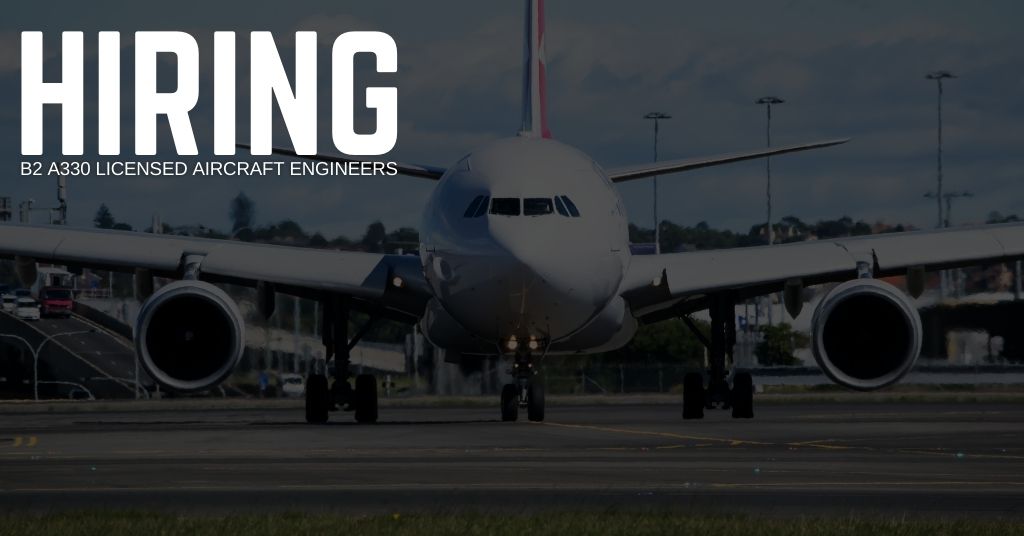 STS Aviation Services is hiring B2 A330 Licensed Aircraft Engineers in Birmingham, United Kingdom.
Position Summary:
Applicants will be required to have A330 Type with experience of A330 B2 RR Trent engines.  In addition they must have current HF, EWIS and SFAR88 Certificates.
The role will start from 21 February 2022, expected to last for 5-6 weeks, and will be on a shift pattern-working minimum of 11.5 hours per day.
Rate of pay £35.00 per hour.
IR35 Regulations:
A CEST assessment has been carried out for this role and it has been deemed outside Scope of IR35
A further assessment will be carried out to take into account individual contract details should the successful candidate operate as deemed LTD.
Duties & Responsibilities:
Maintenance, repair and overhaul of customer's aircraft to include all forms of scheduled and unscheduled maintenance and certification of maintenance within the scope of company approvals.
By applying both STS and Customer specific interface processes, recording of all maintenance activity performed and ensuring all man-hour bookings are accurate and timely.
Ensuring the aircraft maintenance activity is performed in a timely and efficient manner to customer's full satisfaction for on time performance and technical dispatch reliability.
Maintain a high standard of safety and cleanliness, complying with all company procedures, policies, regulations and the MOE.
Remain fully conversant with the company TPM
Fully comply with the minimum requirements for Health & Safety in the work place and COSHH regulations
If accepted must be able to supply a DBS certificate dated within the last 10 weeks.
Skills & Experience:
Part 66 License B2.
Type rated on A330- must be able to provide proof of recency.
Minimum of 3 years' experience as a technician
Must be able to work in a dynamic environment and be flexible to meet changing working requirements
Excellent interpersonal skills
Organizational skills
Good communication skills
Full UK Driving license preferable
Knowledge of MS Office applications
Only applicants who are eligible to live and work in the UK will be considered.
About STS Aviation Services:
STS Aviation Services operates three state-of-the-art aircraft hangars, two interior modification facilities and more than 40 line maintenance stations both stateside and aboard. These facilities, and the expert personnel that call each home, fuel the company's drive to seamlessly blend a growing portfolio of MRO services to deliver all-encompassing aircraft maintenance, engineering and modification solutions to the global aviation industry.
To learn more about STS Aviation Services and what makes it the company with "Solutions to Keep You Flying," please visit www.stsaviationgroup.com or call 1-800-800-2400.
#ZR