Buyers
STS
--- STS Aviation Services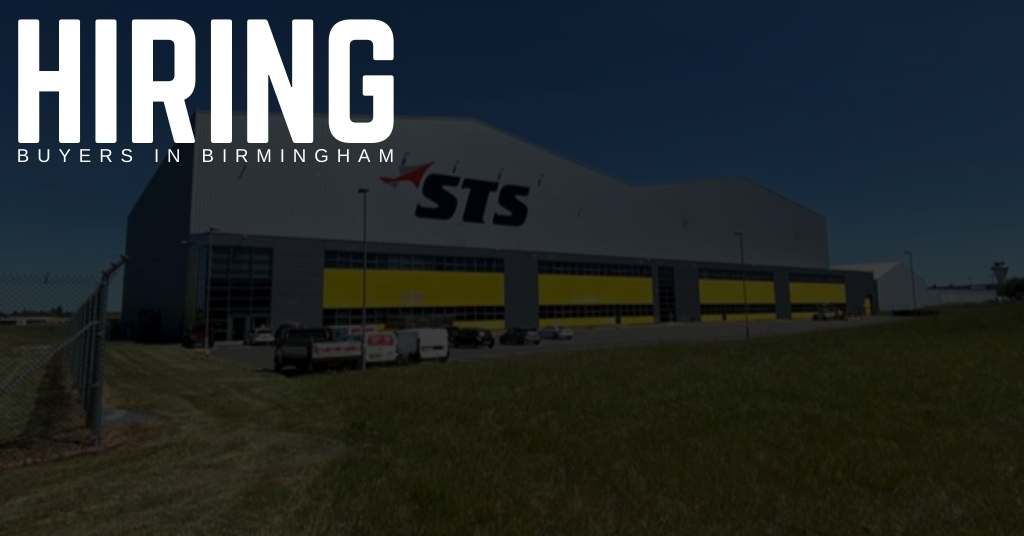 STS Aviation Services is hiring Buyers in Birmingham, United Kingdom.
The ideal candidate will be an experienced buyer who is capable of supporting the purchasing of a range of materials to facilitate the ongoing requirements of a high profile military aircraft project as well as supporting a number of commercial aviation maintenance and modification projects within the division. Ensuring a consistent flow of essential components and parts to deliver project excellence on time and within budget.
Job Duties:
Ensure on time supply of all materials for the relevant projects as well as ensuring minimum stock levels of consumables across the business are maintained".
Competitively purchase equipment, components, tooling and other bought in items, as directed by the Purchasing Manager, Project Director, and Project Leaders in order to ensure the build or conversion timescales remain on time and within budget.
Ensuring that the purchased items conform to the relevant aviation standard and design specification required to meet the airworthiness and customer specification.
Order consumables for the Structures, Avionics, Mechanical, Electrical, Facilities and Commercial departments.
Source and engage with third party suppliers for bought in services (such as Cleaning and Catering)
Ensure up to date feedback regarding prices and supply capabilities are measured in order to provide 'Latest Indicated Costs' (LIC) budget for each project.
Actively manage the supply of materials for projects to agreed project timelines.
Report the status of deliverables to the Purchasing Manager.
Develop supplier relationships in order to achieve best value is achieved from suppliers, including price, delivery time and quality.
Work with the Purchasing Manager to develop a robust component ordering system.
Update purchase orders and requests for service.
Support the Logistics Manager, ensuring precise information is available regarding goods inward, ensuring accurate production planning can be achieved.
Recent experience of purchasing technical components / parts specific to projects.
Basic Requirements:
Possess previous logistics and manufacturing experience.
Have a Technical appreciation for Engineering.
Be conversant with various purchasing and manufacturing systems.
Excellent knowledge of Microsoft Office Suite.
Possess a good understanding of RFQ's, and PO's.
Have the ability to manage suppliers and achieve best price and service.
Educated to degree level by qualification or experience.
Hold or be working towards a relevant purchasing qualification.
Experience of working within an aviation production or maintenance environment is preferred but not essential.
This position comes with full benefits, and if you would like to learn more about that package, please email recruitment@stsaviationservices.com. Otherwise, all interested applicants are encouraged to apply directly on this page.
Thanks for your time today, and we look forward to hearing from you soon.