Certification Engineers
STS
--- STS Technical Services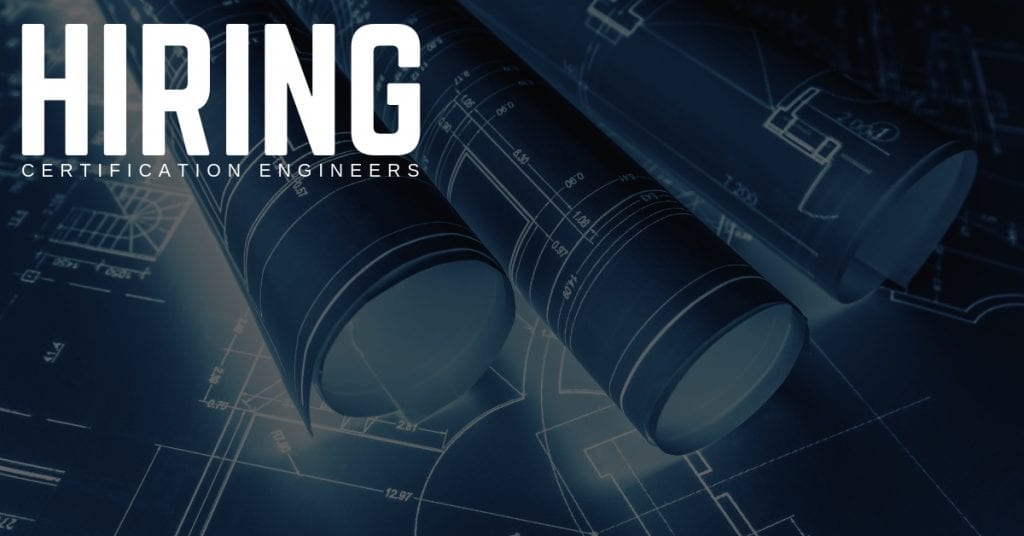 STS Technical Services is hiring Certification Engineers in Greensboro, North Carolina. 
The Certification Engineer is responsible for facilitating and coordinating certification activities between the company and the civil aviation authorities.
Essential Functions of the Job:
Develop efficient company type certification processes for meeting domestic and foreign civil aviation authority regulatory requirements
Review and track certification requirements and documents for FAA and foreign certification projects
Coordinate and facilitate meetings and other communication with internal organizations and regulatory authorities
Coordinate company activities to support FAA FSB/FOEB and equivalent foreign requirements
Research FAA and foreign airworthiness and operational requirements
Process conformity requests to support certification testing
Develop and maintain certification project compliance checklists
Maintain the certification project files
Support the company configuration control board process
Develop the draft TCDS to support FAA and foreign requirements
Requirements:
Bachelor's degree in Engineering from a four year college or university is required
3 years previous directly related experience in certifications is preferred but not required
Previous experience with engineering processes in aircraft manufacturing or modifications is desired
Previous experience working with FAA or foreign regulatory processes and procedures is desired
Working knowledge of engineering methods and design
Working knowledge of FAA or foreign regulatory processes and procedures
Proficiency in MS Office (Word, Excel, PowerPoint)
Ability to communicate effectively throughout the organization and with regulatory authorities
Ability to work independently and within a team environment
Benefits:
Since this is a direct hire job, our client will provide a full benefits package to you. If you would like to learn more about that package, please call 1-800-359-4787.
Thanks for taking the time, and we look forward to hearing from you soon.