Certified Welding Inspectors
Certified Welding Inspectors
STS
--- Website STS Technical Services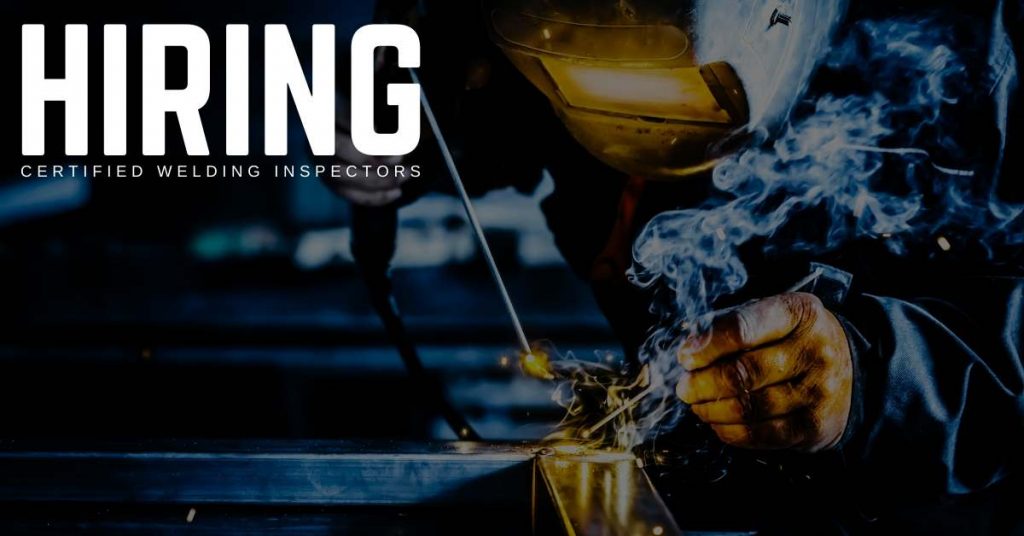 STS Technical Services is hiring Certified Welding Inspectors in Lansing, Michigan.
This opportunity is great for those who thrive under pressure and have a passion for account management and customer service.
The Certified Welding Inspector provides the necessary quality inspection skills to support the company in achieving optimal levels of safety, quality, productivity and delivery to assure internal and external customer.  In this role, you will ensure the work produced by Welders meets customer specifications for quality and safety.  The inspector performs tests on welds to ensure that the welds satisfy engineering specifications. This position also participates with training newly hired welders.
If you are interested in a work environment that provides support, encouragement and development then we want you!
Responsibilities:
Teaches new and current employees D1.1 and D1.2 welding standards
Tests employees to qualify them for D1.1 and D1.2 welding standards, and customer specific variants.
Performs visual inspections on welded products and structures in progress and on completed jobs.
Teaches employees how to look for defects in the weld such as cracks and pits.
Teaches employees how to Check weld machine setup and the welding techniques of welders on work in-process to ensure the quality of the work.
Records the results of tests and certifications
Facilitates a weld sample test, development of WPS and PQR activities
Administers a hands-on welding sample test using company equipment
Works with Welding Department Team Leaders to provide ongoing training for existing welder workforce.
Manages the Welder Development Training program.
Maintain a positive working relationship with all levels of the organization.
Maintain high level of housekeeping in the work area, including 5S.
Adherence to all company policies, procedures, external regulations and legal requirements.
Other duties as directed by management.
Requirements:
High school diploma or general education degree (GED)
Minimum of 3 years related experience and/or training; or equivalent combination of education and experience.
Certified Welding Inspector (CWI) Certification is required
Must be able to read complex blueprints and customer specification documents.
Must be proficient with measurement tools.
ASNT non-destructive examination (NDE) Level 2 certification is desirable.
Experience training and or managing others is a plus.
We know it takes great people to do great work, so if you're interested in joining our family, we encourage you to apply on this page. Have questions about this job or the benefits that come with it? Give us a call at 1-800-359-4787.
Thanks for taking the time, and we look forward to hearing from you soon.