Chief Aircraft Inspectors
Chief Aircraft Inspectors
STS
--- Cirrus Aircraft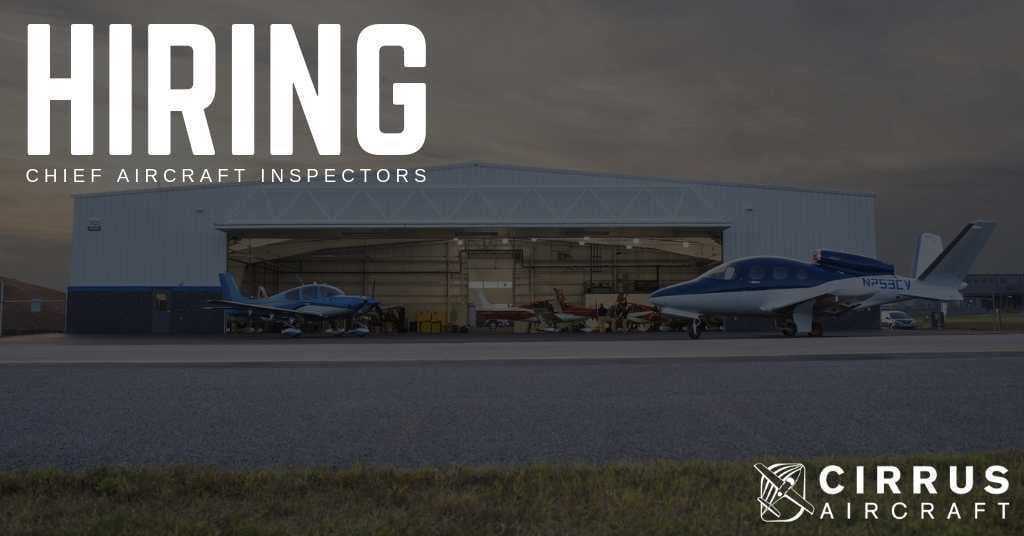 STS Technical Services, in partnership with Cirrus Aircraft, is hiring Chief Aircraft Inspectors in McKinney, Texas!
Job Summary:
Responsible for performing preliminary, hidden-damage, in-process and final inspection on civil aviation articles in accordance with the current technical data provided in the manufacturer's instructions for continued airworthiness, Service Bulletins, service letters, Airworthiness Directives, government and industry standard practices, and other data acceptable to or approved by the FAA.
Job Duties:
Thoroughly familiar with the inspection methods, techniques, aids, tools and equipment used within their assigned area of responsibility
Will be required to perform other duties as requested, directed or assigned.
Qualifications:
Associate's degree or equivalent combination of education and experience. Bachelor's degree preferred.
Aviation maintenance background. Inspection Authorization, and/or Designated Airworthiness Representative (DAR) required.
Thoroughly familiar with the applicable FARs and inspection methods, techniques, practices, aids, equipment, and tools used to determine the airworthiness of the article on which maintenance, preventative maintenance, or alterations are being performed.
Proficient in using various types of mechanical and visual inspection aids appropriate for the articles being inspected and approved for return to service.
Understands the current specifications, involving inspection tolerances, limitations and procedures established by the manufacturer or by an Airworthiness Directive of the articles being inspected and approved for return to service.
Certificates or Licensees:
Inspection Authorization (IA) preferred
Airframe & Powerplant License required
Hiring Note:
Please note that this job description is not designed to cover or contain a comprehensive listing of activities, duties or responsibilities that are required of the employee for this job. Duties, responsibilities and activities may change at any time with or without notice.  Overtime hours may be required.
Benefits:
Since this is a direct hire job, Cirrus Aircraft will provide a full benefits package to you. If you would like to learn more about that package, please call 1-800-359-4787.
Thanks for taking the time, and we look forward to hearing from you soon.