Class B Fuel Technicians
STS
--- STS Technical Services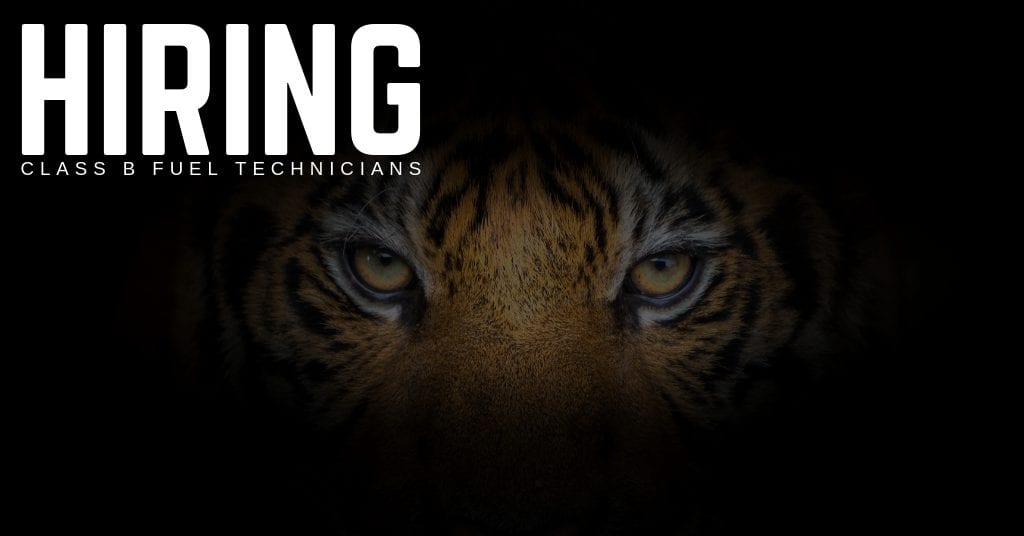 Tank Tigers, an STS Aviation Group Company, is now hiring Class B Fuel Technicians in Dallas, Texas.
Fuel Technician Responsibilities:
Ensure maintenance operations are performed in the appropriate sequence that inspections are requested in an orderly and timely manner and that maintenance activities are performed according to the appropriate maintenance data and customer requirements.
Ensure test equipment or tools used to make airworthiness determinations are labeled and current.
Request stock as required for the work being performed.
Properly record the work performed on the appropriate maintenance record and complete the additional paperwork as required.
Maintain work area in a clean and orderly manner.
Remain cognizant of applicable FAR part 145 and 43.
Familiar with the content of the company Repair Station Manual, Quality Control Manual and subsequent revisions.
Responsible for recording time of tasks assigned.
Immediately communicating to supervision any procedures, practices or habits, if not corrected might lead to injury, inefficiency or un-airworthy conditions.
The work demands flexible schedule and the ability to fit into small areas and work in confined spaces.
Qualifications:
Must be able to comprehend and perform fuel system aircraft maintenance
Aircraft maintenance experience of 2-4 years.
Military experience is acceptable if they worked on the 767 / KC-46 or KC 767 to include C-32 being the 757 and lastly the T-43A being the 737.
Additional: Must be able to accomplish fuel tank repairs, preventive Mtc. and modifications which include drilling out of fasteners and replacing them as required.
Remove and replace fuel tubes, o-rings and couplings.
Ability to read and understand blue prints and work within the guidelines of the SRM Structural Repair Manual for major and minor repairs of the structures within the fuel cells.
What We Offer:
Tank Tigers, an STS Aviation Group Company, is the newest brand under the STS Aviation Group umbrella. Our company focuses on delivering complete aircraft fuel system services to clients all over with world.
If you would like to speak with a Recruitment Professional directly to learn more about benefits, job specifics, our company, etc…, please call 1-800-359-4787. STS' career placement services are always free, and we are open seven days a week. Reach out at any time!
Thanks so much for your interest in working with Tank Tigers, an STS Aviation Group company, and we look forward to hearing from you soon.