Customs and Trade Coordinators
Customs and Trade Coordinators
STS
--- ARAUCO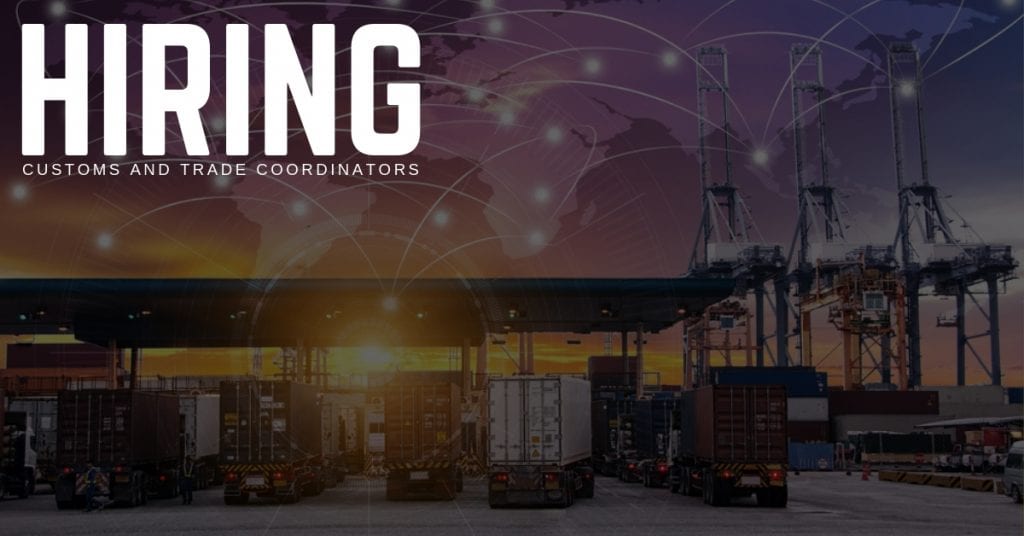 STS Technical Services is hiring Customs and Trade Coordinators in Atlanta, Georgia.
About Our Client:
ARAUCO is a global manufacturer of sustainably-produced forest product solutions for construction, industrial, and retail markets. With over 120 facilities worldwide, we manufacture and distribute the industry's most-comprehensive selection of wood composite panels, premium plywood, millwork, lumber, and FSC-certified wood pulp.
ARAUCO is growing in North America, with innovative manufacturing, state-of-the-art facilities, and a commitment to make a difference in the communities where we are located. We are seeking the right individuals for high-caliber opportunities in manufacturing, supply chain, maintenance, safety, and other related fields. This is a direct-hire role with benefits. We look forward to considering you as part of our team at ARAUCO!
Position Summary:
This position will focus on Customs & Trade, and assisting the Port Operations as needed. The primary function of the roll will be partnering with the Customs & Trade Supervisor in implementation and execution of appropriate policies, strategies, and procedures to enhance Arauco NA import and export compliance program for both the international and domestic business. Assisting the Port Operations Coordinators as needed.
Primary Responsibilities:
Communicates with brokers, carriers and internal departments on all aspects of shipments on a daily basis (i.e. customs clearance, HTUS code issues, exam holds, etc.)
Assisting in Auditing US and Canadian entries for the import and domestic business
Assist in C-TPAT compliance
Understanding of U.S. and Canadian HTS classifications and regulations
Assist in developing procedures, training modules and assessment programs to identify defects, develop solutions and coordinate improvement implementation
Resolves documentation and shipment issues
Invoice processing for customs related charges
Track shipments and report any Supply Chain issues to sales and management team
Systematically processing inbound and outbound shipments from 3PL providers
Inventory management and reconciliation
Communication with 3PL providers resolving day to day inventory / shipment issues
Working with internal and external customers on cargo availability
Other assigned duties.
Essential Duties and Functions:
High school diploma or equivalent
Associate or 4 year college degree preferred
2 years of international logistics and trade compliance
Excellent oral and written communication skills
Computer literacy/knowledge including Excel, Word, Power Point
Exceptional knowledge of MS Excel software is preferred
Experience in SAP, MS Access and Qlikview preferred
Ability to multi-task
Collecting and researching data
Ability to prioritize, organize and coordinate workflow
Precise and detailed oriented
Self- motivated and flexible
Ability to adapt quickly to change.
Ability to work as a team and assist other team members.
Benefits:
Since this is a direct hire job, our client will provide a full benefits package to you. If you would like to learn more about that package, please call 1-800-359-4787.
Thanks for taking the time, and we look forward to hearing from you soon.