Data Analysts
STS
--- STS Component Solutions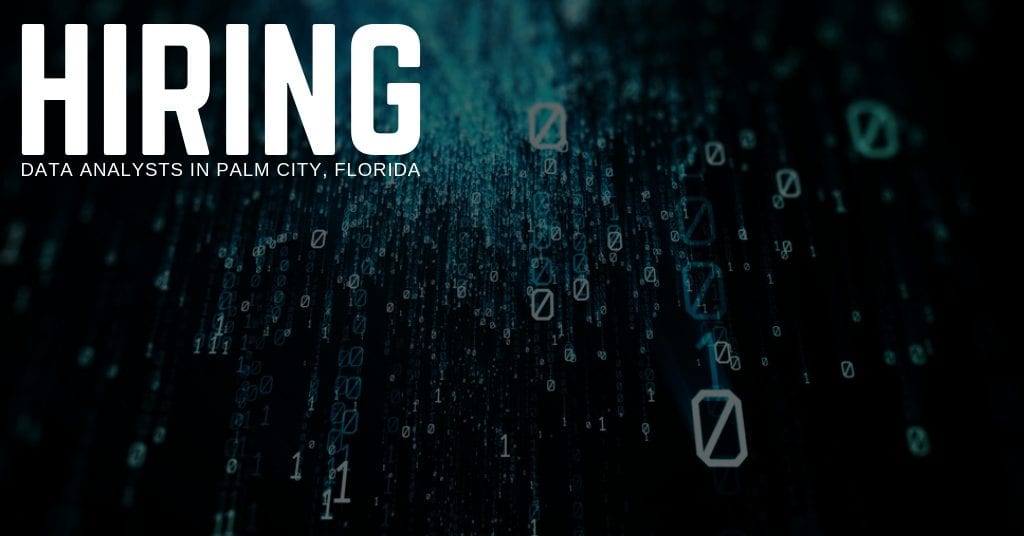 STS Component Solutions is now hiring Data Analysts to work out of its headquarter office in Palm City, Florida.
Nature of Work:
Interpret data, analyze results using statistical techniques and provide ongoing reports.
Help develop strategies that optimize statistical efficiency and data
Acquire data from primary or secondary data
Identify, analyze, and interpret trends or patterns in complex data
Filter and "clean" data, and review computer reports, printouts, and performance indicators to locate and correct
Work closely with management to prioritize business and information
Locate and define new process improvement
Educational Background/Experience:
A Bachelor's degree from an accredited college or university.
Preference is 3+ years' experience using mathematics to create models or analysis.
General Qualifications/Knowledge, Skills, Abilities:
The ability to translate business case situations into visualizations using data sets and programs such as Tableau, Power Pivot, R and SQL that drive improved business decisions.
Desired Characteristics:
Analytical Skills: Enjoy working with large amounts of data: facts, figures, number crunching, problem
Communication Skills: Present findings or translate data into an understandable Ability to communicate complex ideas.
Attention to Detail: Vigilant in checking the details that drive
Math Skills: Comfortable using advanced mathematics and statistics
About The Company:
On-time delivery of certified aircraft parts lies at STS Component Solutions' core. We specialize in materials management, OEM distribution and supply chain solutions. We have a knack for locating hard-to-find aircraft / engine parts and stock a rotable inventory in strategic warehouses around the world. To learn more about us, please visit: https://www.stsaviationgroup.com