Diesel Technicians
STS
--- Oshkosh Defense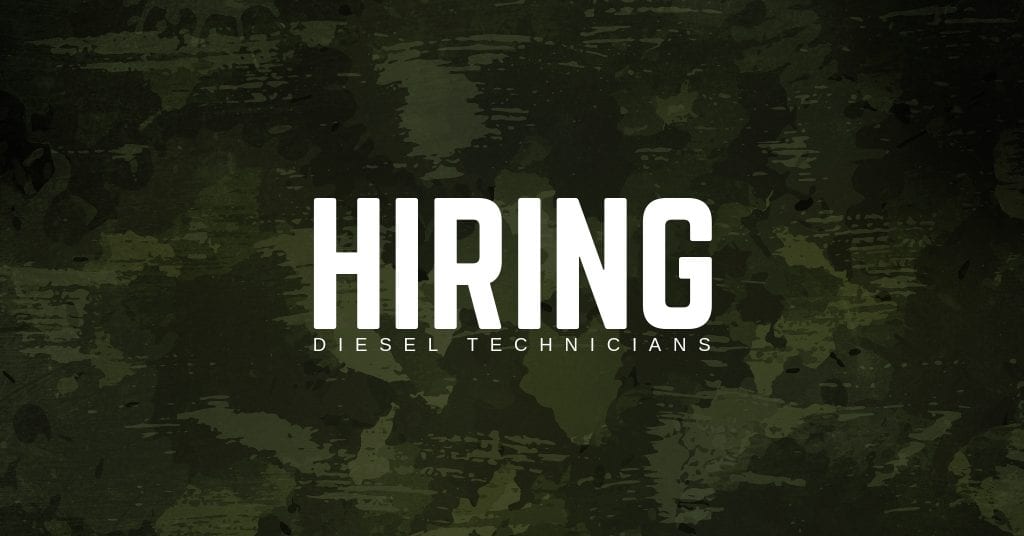 STS Technical Services is hiring Diesel Technicians in Oshkosh, Wisconsin.
This is a great opportunity to grow with for a Fortune 500, multi-billion dollar company who has won numerous awards including: Forbes 2017 America's Best Large Employers. Glassdoor 2018 & 2019 Best Places to Work, and 2018 & 2019 World's Most Ethical Companies.
As a Diesel Technician, you will support senior technicians and engineers in testing vehicles and parts/components, performing configuration changes and repairs of vehicles and test stands, and following appropriate engineering procedures, standards, and specifications. The objective is to validate new product designs as part of new product development as well as resolve issues on sustaining products.
Essential Duties & Responsibilities:
Conduct testing of prototypes and current products to determine capabilities of vehicles/systems and conformance to specifications and/or regulations in partnership with engineers and senior level technicians.
Test and record data using operational knowledge of vehicle systems (electrical pneumatic, hydraulic) using manual entry and data acquisition. Troubleshoot systems, perform basic failure analysis and follow detailed test procedures.
Assemble, disassemble, and fabricate complex/customized parts, mechanical structures and test stands/fixtures in partnership with engineers and senior level technicians.
Operate heavy equipment/machinery or drive vehicles as required for the purposes of testing or material handling.
Determine appropriate test instruments for product testing.
Plan and schedule daily activities to complete assignments in their order of priority to make effective use of time and ensure projects are being completed within identified timeline.
Communicate effectively and work cross functionally to resolve technical problems including the ability to provide constructive feedback to all levels of the organization.
Required Qualifications:
Technical Diploma with three (3) years of experience in engineering or equivalent*.
Knowledge of automotive and mechanical terms.
A Commercial Driver's License (CDL) or a Telehandler and AWP operator license.
Ability to read and interpret documents such as safety rules, operating and maintenance instructions, government regulations and procedure manuals.
Ability to adapt to a fast pace environment.
Excellent verbal and written communication skills.
Mechanic tool set and tool box (required at Defense segment).
Ability to travel 50%
Why Should I Apply?
Best in class benefits package including:
Medical Coverage on 1st day of employment
Dental, Vision, Health Savings Account & Flexible Spending Account
401k Match .50 on every dollar up to 6%
Defined Contribution plan
Wellness Program
27 days of vacation within 1st year
Education Reimbursement options
Nationally recognized most ethical company in 2017
About STS Technical Services:
STS Technical Services places Mechanics, Engineers, veterans and technical professionals into contract and direct hire positions across the U.S. We work with some of the largest corporate names in the country, and we have hundreds of opportunities for you to explore! If you have questions, please call 1-800-359-4787. Otherwise, all interested applicants are encouraged to apply directly on this page.