Directors of Airframe & Avionics Operations
Directors of Airframe & Avionics Operations
STS
--- STS Technical Services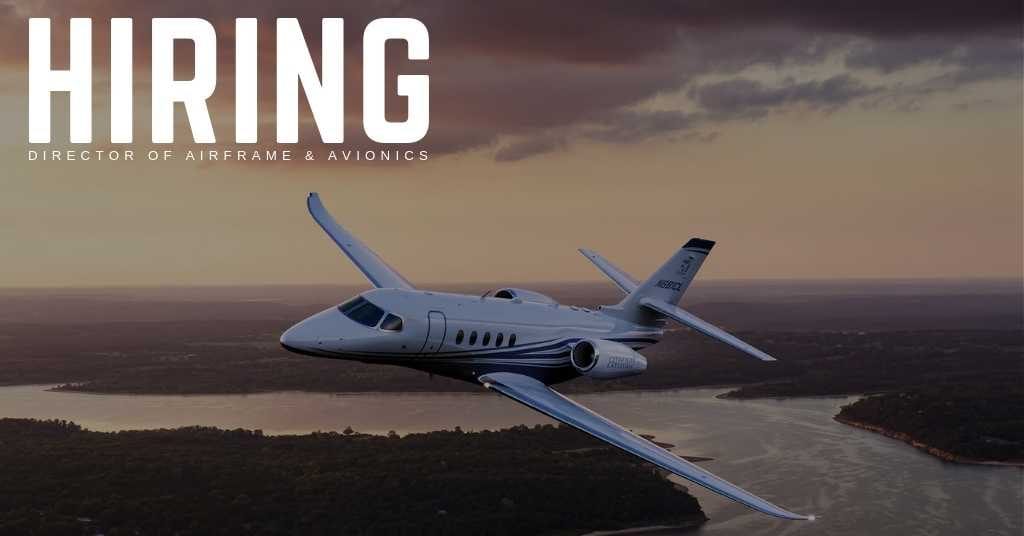 STS Technical Services is hiring Directors of Airframe & Avionics Operations in Houston, Texas. 
Job Summary:
The Director of Airframe & Avionics Operations, manages, directs, and coordinates overall airframe maintenance and avionics installation/maintenance to conform with established goals and objectives. Achieves objectives by developing and maintaining a competent team that is engaged in production planning and control, scheduling, material control, facilities maintenance, quality control activities, as well as, employee development and relations. Initiates and supports continuous improvement of operational processes and support activities. Interacts with all levels of management within the Company, at customer and vendor companies, and outside agencies. Supports all safety, environmental, and company policies. Performs other duties as required by the facility.
Airframe:
Build a world class airframe business that is highly responsive, efficient, and delivers a high quality product.
Oversees and participates in the development of performance, efficiency and product quality standards for all service operations.
Provides guidance to management regarding the coordination of business unit standards with overall company objectives.
Responsible for all Hangar Line maintenance functions, as well as the Electrical Shop, Avionics Shop, and Sheet Metal Shop.
Ensures customer satisfaction by maintaining open communication with customers regarding their needs and expectations, and by managing the operations to exceed those expectations.
Primary contact for technical questions from customers and for status of work-in-progress.
Attains P & L objectives by monitoring work-in-process (WIP) to assure that work is accomplished within allotted man-hours and within cost of sales parameters. Responsible for all airframe maintenance functions.
Reviews contract pricing to ensure competitiveness, profitability, customer satisfaction, and market growth are maintained.
Closely monitors sales forecast and WIP and work with the sales team to ensure plan targets are met.
 Coordinates and reviews the preparation of all work estimates (quotes) to ensure a prompt response to customers.
Reviews and corrects preliminary invoices for work performed in areas of his/her control to ensure the accuracy of the work description, hours charged and parts issued.
Works very closely with the Hangar Office / CPM's and Finance Manager to manage / monitor the WIP/ Departed Unbilled and all Gate Zero work orders, while making sure that all airframe work orders are invoiced correctly and within the set timelines.
Responsible for ensuring that all O.E.M. Authorized Service Facility agreement requirements (training, tooling, personnel, etc.), for which the facility is authorized, are met at all times.
Ensures that all employees receive appropriate safety, technical training, and on-the-job instruction to maintain the highest standards of quality and consistently employ safe practices.
Ensures positive employee relations by managing in a fair, equitable, and consistent manner utilizing superior interpersonal communication skills.
Exercises authority in hiring, training, career development, performance appraisal, salary adjustments, promotion, discipline, health, safety and the general employee relations of direct reports.
 Ensures the safety of all employees, as well as that of customer aircraft and engines.
Avionics:
 Oversees shop installation practices, especially with new systems, to ensure that the work is high quality, satisfying to the customer, and profitable for the Facility.
Provides engineering information to avionics engineers on new systems and technical problems of interface, installation, and operation.
Maintains contacts at the management level of all major avionics equipment manufacturers, in order to resolve supply problems and to keep abreast of new developments in the avionics area.
Provides input to the estimating and billing process to ensure profitability of completions.
Qualifications:
Must be authorized to work in the United States.
High school diploma or equivalent required. Completion of related 4 year post-secondary education (i.e. Bachelor) preferred.
 FAA A&P License strongly preferred.
 7-10 years of directly related corporate aviation experience (airframe, engine, or avionics) of which includes: 7 or more years of experience in Corporate Aviation maintenance, and a minimum of 2 years in a supervisory or management role.
Excellent planning, scheduling, and manpower and resource allocation skills.
Possesses financial acumen, strong organizational, analytical, strategic planning, decision making and problem solving skills, while demonstrating situational awareness.
Must possess excellent interpersonal customer and employee relations skills.
Must possess strong verbal and written communication skills.
Must have excellent, proven leadership skills.
Recent Aviation Factory/OEM certifications preferred.
Possesses excellent technical aptitude and the ability to communicate technical information to customers, engineers, avionics equipment manufacturers and regulatory authorities.
Must possess the ability to deal with constant varying demands, multiple projects and deadlines, pressures and situations.
Self motivated with the ability to motivate others.
Working knowledge of PC's in the current company operating system environment including Microsoft Office, RPA and other systems as required.
Travel: approximately 20%.
Benefits:
STS Technical Services offers direct deposits / electric payroll, an awesome medical insurance program, cash advances, and the opportunity to refer a friend for compensation.
Have questions? Give us a call at 1-800-359-4787.
Thanks for taking the time, and we look forward to hearing from you soon.