Electrical Engineers – RF Systems
Electrical Engineers – RF Systems
STS
--- SEAKR Engineering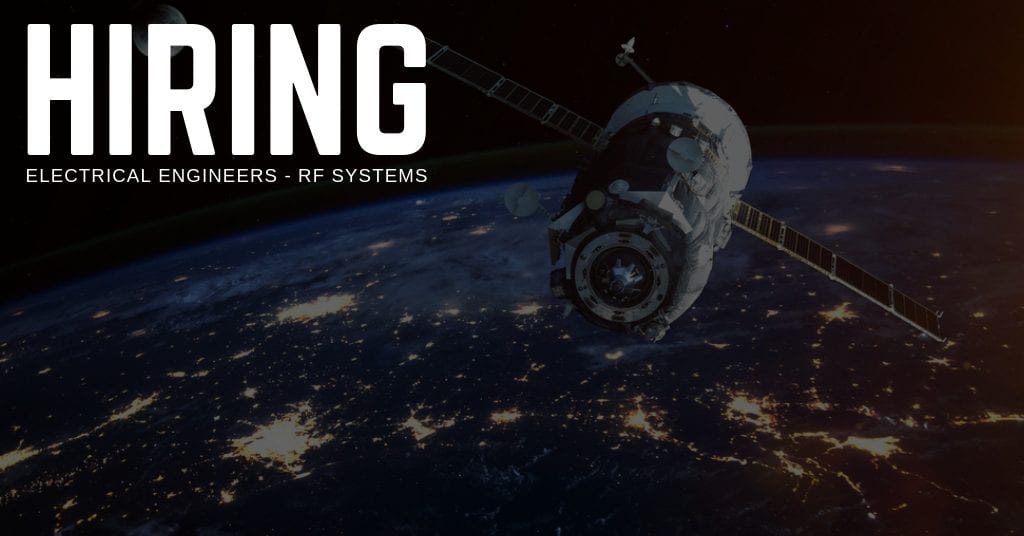 STS Technical Services, in partnership with SEAKR Engineering, is hiring Electrical Engineers – RF Systems in Denver, Colorado!
About The Company:
Join SEAKR Engineering, a leading-edge provider of advanced electronics for space applications. Pushing the boundaries of technology on a mission to change the world for the better from space.
Job Summary:
Seeking an RF Engineer specialized in RF/Mixed Signal design with experience in analyzing and designing complex high speed, mixed signal RF circuits. This includes high frequency clocking circuits, PLLs, VCOs, A/D, D/A, RF filters, amplifier circuits, and various communication architectures. A demonstrated ability to design/analyze circuits and systems in the 1GHz to 30GHz range is an absolute must for this position.
Job Responsibilities:
Candidate must have an understanding of mixed signal and communication parameters including, but not limited to, SNR, SINAD, SFDR, ENOB, IMD3, NPR, Noise Figure, Return Loss, Insertion Loss and S-Parameters
Experience in architecting entire RF systems and performing trade studies to optimize various aspects of the RF system
Proficient in schematic capture (Mentor Graphics tools preferred) and Microwave Office
Able to multiplex between multiple assignments, each of which is in various degrees of completion
Ability to manage and mentor less experienced RF engineers is a plus
Capable of contributing to, leading and/or documenting a technical proposal effort
Wideband (3-4 GHz) balun design supporting frequencies up to 30 GHz and including lumped element RF impedance matching, microstrip and stripline circuits is required
Experience creating all necessary engineering documentation (design documentation, lab procedures), performing circuit analysis related to RF circuits and using all methods of lab measurements is required
Ability to work with the board layout group to develop PCBs is required
Able to work with program management and systems engineering to define and implement a system comprised of RF functions
Required Skills & Experience:
A Bachelor's degree in Electrical Engineering & RF engineering experience are required
Additional Information:
U.S. Citizenship required.
Location: Colorado. (Relocation available)
SEAKR offers competitive compensation and excellent benefits.
SEAKR is an EOE.
Benefits:
Since this is a direct hire job, SEAKR provide a full benefits package to you. If you would like to learn more about that package, please call 1-800-359-4787 ext. 8576.
Thanks for taking the time, and we look forward to hearing from you soon.