Electronics Assemblers
STS
--- SEAKR Engineering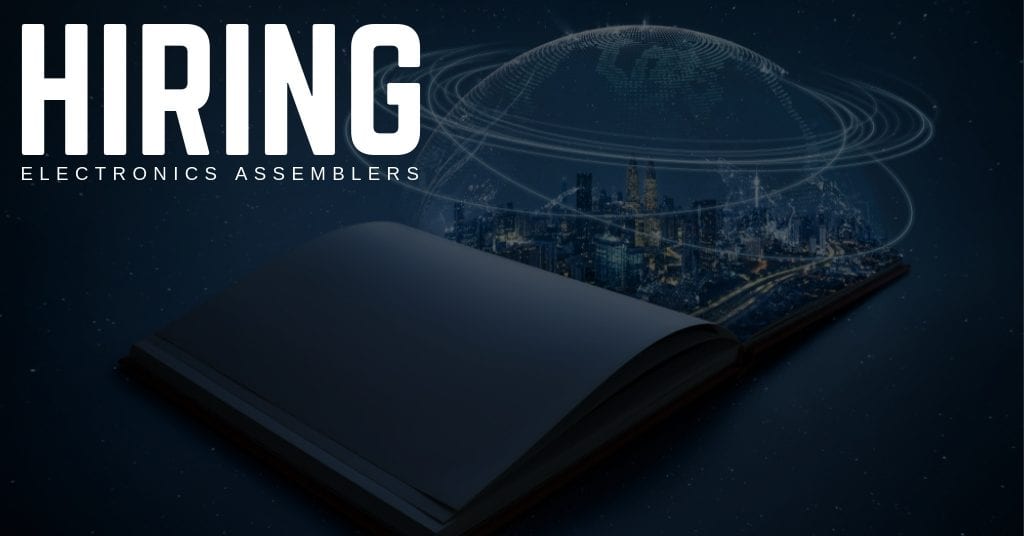 STS Technical Services, in partnership with SEAKR Engineering, is hiring Electronics Assemblers in Denver, Colorado!
About The Company:
Join SEAKR Engineering, a leading-edge provider of advanced electronics for space applications. Pushing the boundaries of technology on a mission to change the world for the better from space.
Job Summary:
We are currently seeking an Electronics Assembler who will be responsible for soldering components to a PCB following NASA and IPC standards. The candidate will primarily be responsible for hand soldering operations, such as soldering 0402 capacitors and TSOP devices on assemblies that may have up to 3000 components. The candidate may perform component preparation (tinning, resistor measurements, verify kit), wire attachment, component staking, masking for conformal coating/foaming, box build assembly, and wire harness assembly (crimping and soldering wires) to an engineering drawing and manufacturing traveler.
Required Skills & Experience:
Solder certifications to NASA 8739 and IPC J-STD-001 is a plus.
Candidate must be able to use a microscope for extended periods of time.
A High School Diploma or GED is required.
Candidate must have at least 5 years of experience soldering.
Additional Information:
All your information will be kept confidential according to EEO guidelines.
U.S. Citizenship required.
SEAKR offers competitive compensation and excellent benefits.
Location: Colorado
Benefits:
Since this is a direct hire job, SEAKR provide a full benefits package to you. If you would like to learn more about that package, please call 1-800-359-4787 ext. 8576.
Thanks for taking the time, and we look forward to hearing from you soon.