Embedded Software Engineers
Embedded Software Engineers
STS
--- STS Technical Services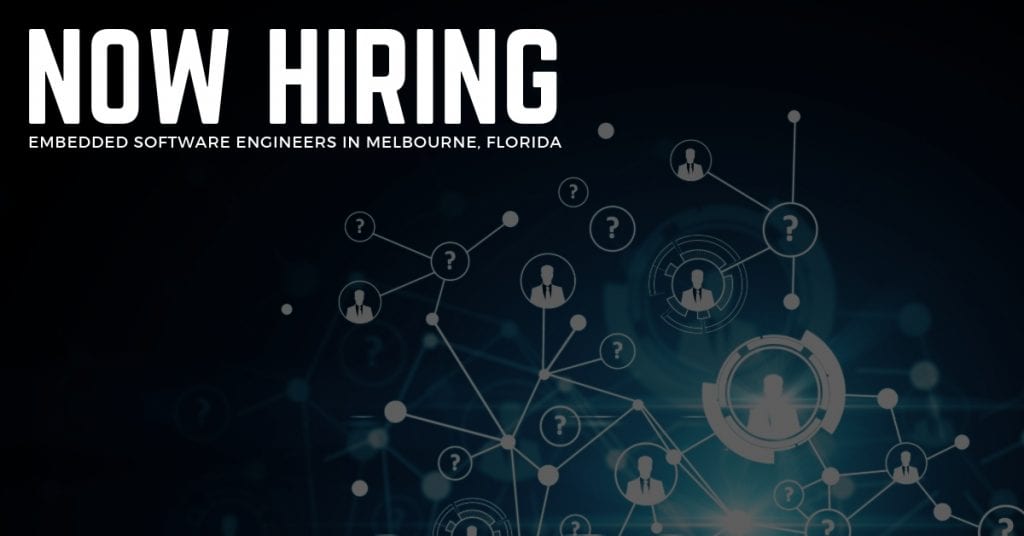 STS Technical Services is hiring Embedded Software Engineers in Melbourne, Florida!
Contract Duration: 3-6 months with the possibility of conversion
Duties & Responsibilities:
Support embedded software/firmware activities for product development
Demonstrated ability to contribute to a highly technical project independently along with mentoring and coaching other engineers.
Review customer specifications and requirements and develop designs to best support them, including cost as a key design factor.
Conduct peer reviews of software designs and code, unit tests and bug fixes.
Document component and subsystem specifications and material requirements.
Communicate Clearly (written and oral) with program management and the customer as required
May participate in preparation of complex and significant proposals.
Provides technical expertise and assistance to other engineers and support personnel.
Interact with technical management, other professionals, technicians and support personnel to coordinate, recommend and confer regarding technical activities and progress.
May mentor and coach the work of others as assigned
May participate in preparation of less complex proposals
Qualifications:
BS or MS in Computer Science / Electrical Engineering or related field.
8+ years of embedded software development at a BSP, processor, and microcontroller level with experience in C and C++.
Expert knowledge of VxWorks 7.0 BSP and Device Drivers is required.
Knowledge of optimal designs using VxWorks, VxWorks Workbench, Real-Time OS is desired.
Bootloader "Root of Trust" experience, Intel Arria 10 and NXP LS1046A BSPs / Drivers.
In-depth understanding of embedded software development and debugging.
Experience with Shell, Bash and scripting languages such as Python welcomed.
Experience working with embedded development kits and board bringup, evaluation boards, Signal Generators, Logic Analyzers and other tools
Device Driver Development
Experience with Lab integration of sensor systems
Software Security Hardening, Trusted Computing / TPM, Secure Boot. STIG analysis
Familiarity with GIT, JIRA, Subversion (or other CM tools)
Ethernet Networking, routing, iptables / netfiiter, routers.
Good verbal and written communication skills and experience with the Microsoft Office tools.
Must be a motivated, self-starter with the ability to work in a team environment and solve complex problems.
SECRET security clearance is an advantage but not required.
If you'd like to speak to a Recruitment Professional about this position, please call 1-800-359-4787. Our team is more than happy to go over the specifics; things like benefits, pay rate, vacation time and more.