Estimators
STS
--- STS Mod Center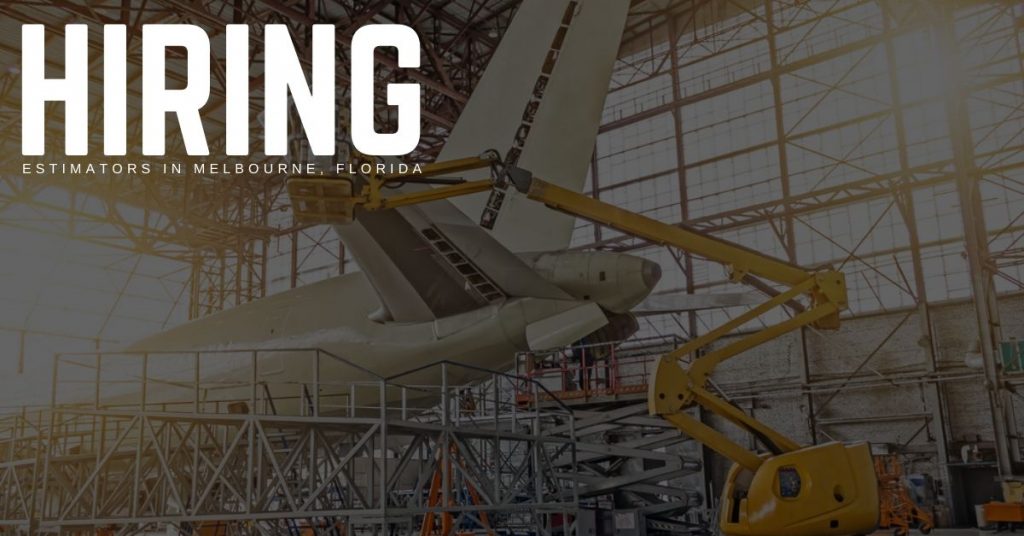 STS Mod Center is hiring Estimators in Melbourne, Florida. Here's what you need to know.
General Responsibilities:
Prepares work to be estimated by gathering proposals, blueprints, specifications, and related documents.
Identifies labor, material, and time requirements by studying proposals, blueprints, specifications, and related documents.
Computes costs by analyzing labor, material, and time requirements.
Resolves discrepancies by collecting and analyzing information.
Presents prepared estimate by assembling and displaying numerical and descriptive information.
Prepares special reports by collecting, analyzing, and summarizing information and trends.
Maintains cost data base by entering and backing up data.
Maintains technical knowledge by attending educational workshops; reviewing technical publications.
Contributes to team effort by accomplishing related results as needed.
Any other duties delegated by the DOM, or VP of Operations
This position reports to the Director of Maintenance and Operations.
Educational Background / Experience:
High School Diploma or GED
Minimum of 5 years estimating experience in a commercial MRO heavy maintenance setting (additional hands on aircraft experience a plus)
Ability to read and interpret aircraft drawings, engineering instructions, and technical specifications.
Must be intermediate level (minimum) user of MS Excel / Word
Required Qualifications:
Excellent verbal, written, computer, and presentation skills necessary to work effectively with a variety of individuals, departments and organizations.
Demonstrated proficiency in the operation of Microsoft Office Word and Excel, database software such as AvPro, or similar, email and other web-based applications
Ability to produce timely, accurate, and comprehensive estimates to support new business RFPs as well as existing business maintenance programs.
Must have excellent communication skills
Preferred Skills:
Must have exceptional organizational skills and be extremely detailed oriented.
Working knowledge of process improvement methodology and application i.e. (Six Sigma. Lean Principles)
Desired Characteristics:
Possess verbal, written presentation, problem solving and interpersonal skills necessary to effectively communicate, update, persuade and/or facilitate discussions with all levels of employees, management & customers
Proven planning and organizational skills to process, coordinate, prioritize and track workload requirements in a multi-project environment
Excellent working knowledge of all aspects of maintenance to include mechanical, structural and avionics systems
Be self-motivated and able to work independently or as part of a team
Benefits:
STS Mod Center offers direct deposits / electric payroll, an awesome medical insurance program, cash advances, and the opportunity to refer a friend for compensation.
We know it takes great people to do great work, so if you're interested in joining the STS Aviation Group family, we encourage you to apply on this page. Have questions? Give us a call at 1-800-359-4787.
Thanks for taking the time, and we look forward to hearing from you soon.