Facilities / GSE Laborers
2023-11-08
2023-11-08
USD
00.00
HOUR
Facilities / GSE Laborers
STS Technincal Services
--- STS Aviation Services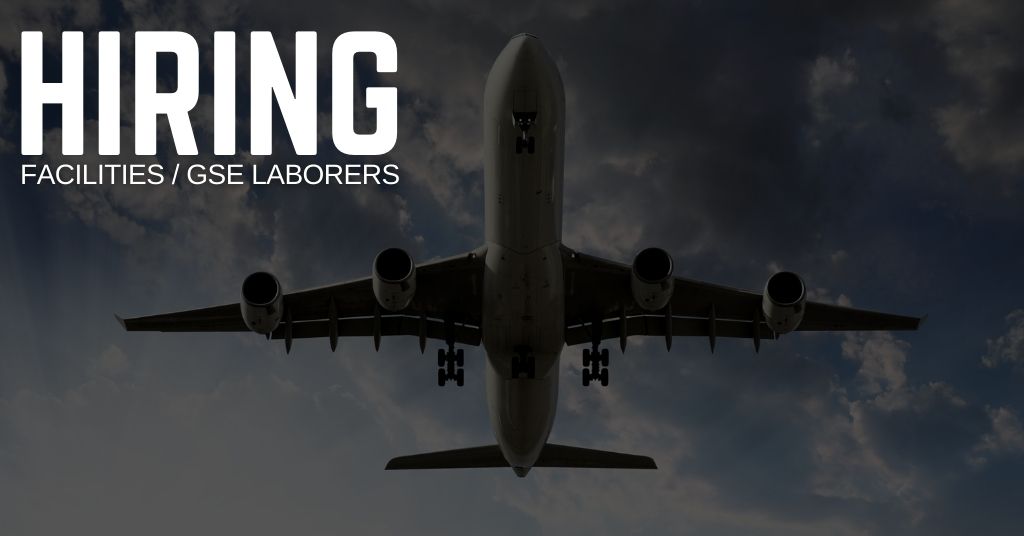 STS Aviation Services is hiring Facilities / GSE Laborers in Melbourne, Florida.
Position Summary:
Performs basic tasks and assistance with building maintenance systems in accordance with policies, procedures, requirements, and specifications established by the company, applicable government agencies, and equipment manufactures as contained in approved Maintenance Manuals.
Qualifications:
Must be able to read and interpret manuals and instructions.
Must be efficient in the use and application of basic tools necessary for the accomplishment of duties assigned.
Must have an understanding and working knowledge of hazardous material handling and disposal as related to the job assignment.
Must have minimum basic hand tools.
Must meet the qualifications to obtain an Airport/SIDA badge.
High School diploma or equivalent.
Nature of Work:
Works according to written and/or verbal instructions.
Performs all work assigned in accordance with approved maintenance procedures.
Records work performed and assumes responsibility for that work as indicated by his/her signature.
Performs basic tasks associated with assisting in general building maintenance.
Must maintain valid Florida driver's license.
Must perform tasks on equipment including but not limited to cleaning and lubing.
Perform other duties as assigned by supervisors necessary for the normal day-to-day operation, not determined at time of hire.
Desired Characteristics:
Must be able to sit, stand, bend, crouch, kneel, and walk for extended periods.
Must be able to climb and work from ladders, work stands, and other heights.
Must be able to work with one or both hands extended overhead.
Must have correctable near and far vision.
Must be able to hear at conversational level with hearing aid.
Must be able to lift 50 pounds.
Must be able to handle and maintain control of small parts and properly operate hand tools.
Classification:
General Responsibilities:
Clock into Kronos prior to shift start.
Report to assigned Supervisor/Lead at beginning of shift.
Receive assigned task and clock into time tracking system.
Obtain all manual references, tooling, consumables, etc. required to perform assigned task.
Perform assigned task in a timely manner.
Document completion of work in maintenance management system
Report to assigned supervisor/Lead for next assigned task.
Adhere to break and lunchtimes as designated by the company rules.
Cell phones not allowed for personal business during assigned shift.
Drinks not allowed in assigned work area and/or on top of toolbox, tables, etc.
Return all shop tooling prior to end of shift and leave areas clean.
Clock out of time tracking system and Kronos at end of shift.
About STS Aviation Services:
STS Aviation Services operates three state-of-the-art aircraft hangars, two interior modification facilities and more than 40 line maintenance stations both stateside and aboard. These facilities, and the expert personnel that call each home, fuel the company's drive to seamlessly blend a growing portfolio of MRO services to deliver all-encompassing aircraft maintenance, engineering and modification solutions to the global aviation industry.
To learn more about STS Aviation Services and what makes it the company with "Solutions to Keep You Flying," please visit www.stsaviationgroup.com or call 1-800-800-2400.
#IndeedSTS