File Clerks
STS
--- STS Air-Pro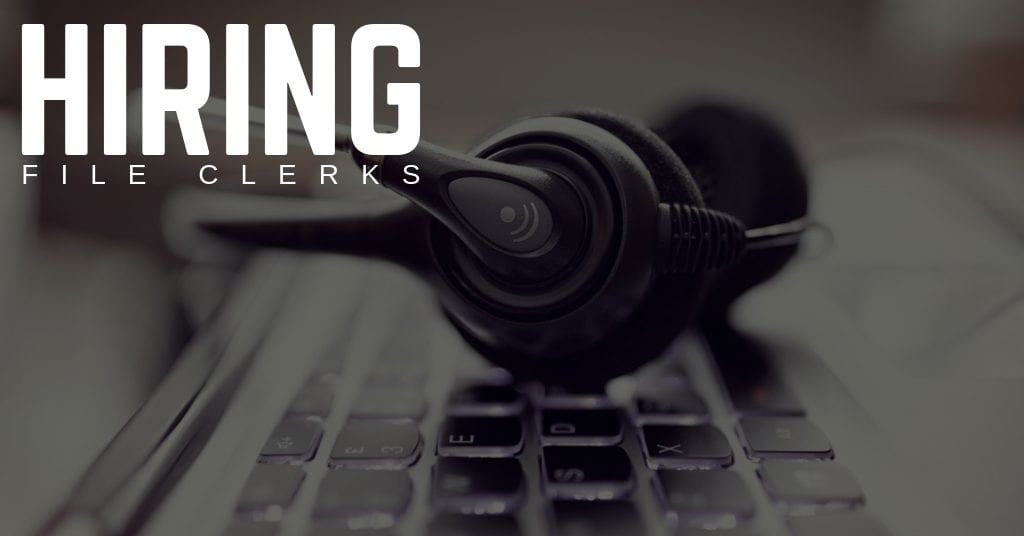 STS Air-Pro is hiring File Clerks for part-time work in Miramar, Florida.
Position Overview:
The File Clerk will scan manufacturing orders and any other trace documents pertaining to the company. The incumbent will also assist in other tasks such as entering quotes and possibly assisting other departments when it is required. .
Nature of Work:
Check incoming paperwork (correspondence, invoices etc…) and make copies before distributing
Sort all papers alphabetically and according to content, dates, significance etc.
Create or update records with new files and information
Store all paperwork in designated places securing the important documents
Enter paperwork into an electronic system either by data entry or by using optical scanners
Deal with all requests to access files and keep logs of borrowed papers
Develop an efficient filing system to make updating and retrieving files easier
Follow policies and confidentiality dictations to safeguard data and information
Monitor inventory of files, paper clips etc. and report shortages
Education:
High School Diploma, or Equivalent
Previous filing experience a plus
General Qualifications:
Proven experience as file clerk
Knowledge of filing systems
Very good knowledge of MS Office and office equipment such as photocopier, scanner etc.
Good command of English both oral and written
Dependable with a respect to confidentiality and policies
Excellent organizational skills
Great attention to detail
High school degree or equivalent
Desired Characteristics:
Organizational Skills
Attention to Details
If you would like to learn more, please call 1-800-800-2400. Thanks for taking the time, and we look forward to hearing from you soon.