Flight Analyst DER
STS
--- STS Technical Services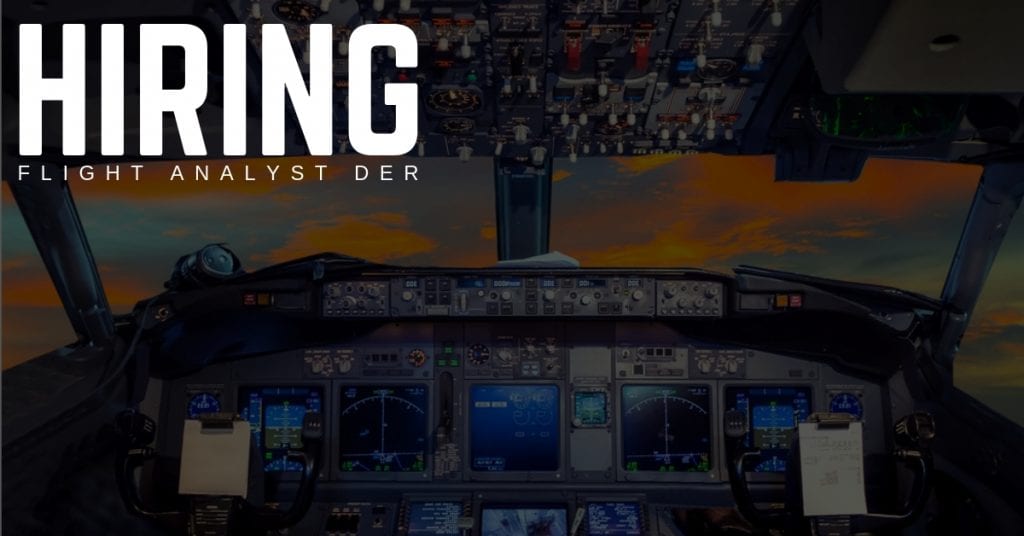 STS Technical Services is hiring a Flight Analyst DER in Wichita, Kansas!
This candidate will eventually be working on the new avionics upgrade project on the Citation Jet IV and the XLS. This project will not be kicked off until middle to the end of November, so in the meantime, they will be working on other projects until this comes to fruition.
Job Duties and Responsibilities:
Ensuring that the proposed design is certifiable, coordinating with the FAA, resolution of certification issues, determination of the certification basis, writing the certification plan, witnessing certification testing, find compliance
Responsible for successful integration and certification of vendor equipment into Cessna Citation aircraft. Assists in preparation of reports, engineering drawings, reports and other documents. Coordinates with direct and indirect customers and suppliers to determine system requirements and resolve problems
Responsible for completing complex development, design, testing and certification assignments for new design or modifications. Develops creative, scientific alternatives during course of job assignments to reach desired outcome
Conducts research, calculations, estimates and drafting of projects to conform with established specifications such as capacities, styling, performance and determine status of work in progress. Performs above work utilizing frequent application of in-depth engineering principles
Maintain a high degree of proficiency in computer applications to accomplish tasks
Consults and coordinates with other engineering and manufacturing personnel to coordinate design function and resolve technical problems. Consults with supplier to discuss and remedy issues in a timelier and efficient manner
Requests and coordinates work performed by Engineering support groups, Experimental, Manufacturing and Supply Chain Management for the project. Instructs suppliers as to materials, equipment and hardware for utilization on aircraft in accordance with approved specifications
Maintains contact with Product Support Engineering and production departments to resolve engineering problems impeding production and to assist in the incorporation of new design concepts and changes
Monitors and conducts analyses on first article fabrication and operation to assure adequacy of design
Reviews and evaluates supplier proposals for potential utilization on future models
Provides guidance to engineers and report writers in the solution of specific, complex design problems, which must be resolved during development and testing
Assures supervision awareness of program status, problems and successes. Provides periodic design reviews and update presentations to management of engineering and other company organizations and tools
Required UM Chart:
Approve technical data and find compliance to airworthiness standards
Approve Operational or Repair Information, Establish Conformity Inspection Requirements
Perform Compliance Inspection Part 23 and Part 25
Full Authority – A1, A5, A6, A7, A8, A9, A10, B1, B5, B6, B7, B8, B9, B10, C1, C5, C7, C9, C10, D1, D5, D7, D9, D10, I1, I5, I7, I9 per FAA Order 8110-37 Chart G (Flight Analyst)
Education / Experience:
B.S. or advanced degree in Aeronautical, Mechanical, or Electrical Engineering, Physics, Math, Statistics or related technical degree required
Minimum 7 years of experience in General Aviation or Business Aircraft development programs
Qualifications:
ECS DER qualifications (FAR 23 or 25)
Experience with domestic and foreign business and/or general aviation aircraft certification process is required
Some experience in system assessment using modeling tools such as Failure Modes and Effect Analysis (FMEA), (Failure Modes and Effect Criticality Analysis (FMECA), Reliability Block Diagram (RBD), and Fault Trees Analysis (FTA) is desired
Experience with Microsoft Office software application and working environment is required
The candidate must be able to work in a team environment and be able to clearly communicate thoughts and ideas with peers, management, and certification authorities
Benefits:
STS Technical Services offers direct deposits / electric payroll, an awesome medical insurance program, cash advances, and the opportunity to refer a friend for compensation.
We know it takes great people to do great work, so if you're interested in joining the STS Aviation Group family, we encourage you to apply on this page. Have questions? Give us a call at 1-800-359-4787.
Thanks for taking the time, and we look forward to hearing from you soon.