FPGA Engineers (Level III)
FPGA Engineers (Level III)
STS
--- STS Technical Services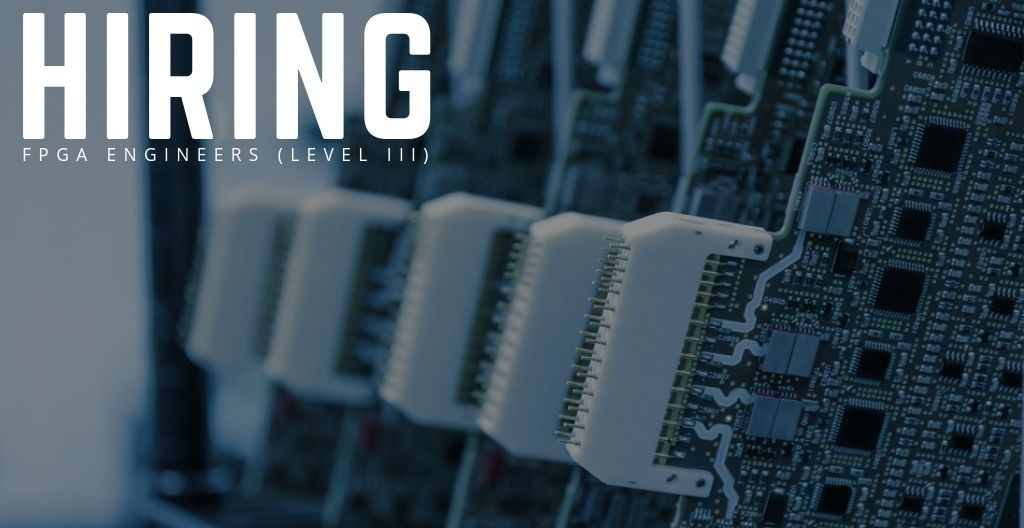 STS Technical Services, in partnership with SEAKR Engineering, is hiring FPGA Engineers (Level III) in Denver, Colorado!
About The Company:
SEAKR Engineering is a Colorado company and aerospace innovator. They build, design and manufacture advanced electronics for space applications including solar system exploration, space-based U.S. defense support and commercial satellite communications. SEAKR offers a casual work culture in a fast-paced engineering environment. This provides our engineers with the opportunity to contribute real solutions to real-world engineering challenges. If you're ready to join one of the most talented engineering organizations in the aerospace industry, SEAKR is the place for you.
Position Summary:
Seeking an FPGA Engineer who has extensive knowledge of digital circuit design, state machines, Boolean math and FPGAs.
What You'll Be Doing:
Completing multiple FPGA or ASIC design using Verilog and/or VHDL, including at least one of moderate complexity
Simulation and debug and have a working knowledge of synthesis operations and timing analysis
FPGA technology differences (Xilinx vs Actel/Microsemi)
FPGA process and development flows, especially flows using Synplify Pro, ISE, Vivado and Libero
Scripting languages such as TCL or Python
Required Qualifications:
Candidate shall also have leadership skills and ability to provide support and technical direction to junior engineers.  Clear written and verbal communication skills are required.
A Bachelor's degree in Electrical Engineering or Computer Science is desired.  Must have at least 7+ years of FPGA experience.
FPGA design experience including thorough design documentation, completion and review of RTL blocks, participation in code reviews, significant RTL debug, and working knowledge of CDC, reset and clock design
Ability to solve digital lab debug problems with use of lab tools such as bench supplies, scopes and logic analyzers
Knowledge of RTL design techniques for radiation upset mitigation and experience using multiple RTL languages are a plus.
Since this is a direct hire job, our client will provide a full benefits package to you. If you would like to learn more about that package, please call 1-720-446-2688.
Thanks for taking the time, and we look forward to hearing from you soon.