General Services Administrators
General Services Administrators
STS
--- STS Technical Services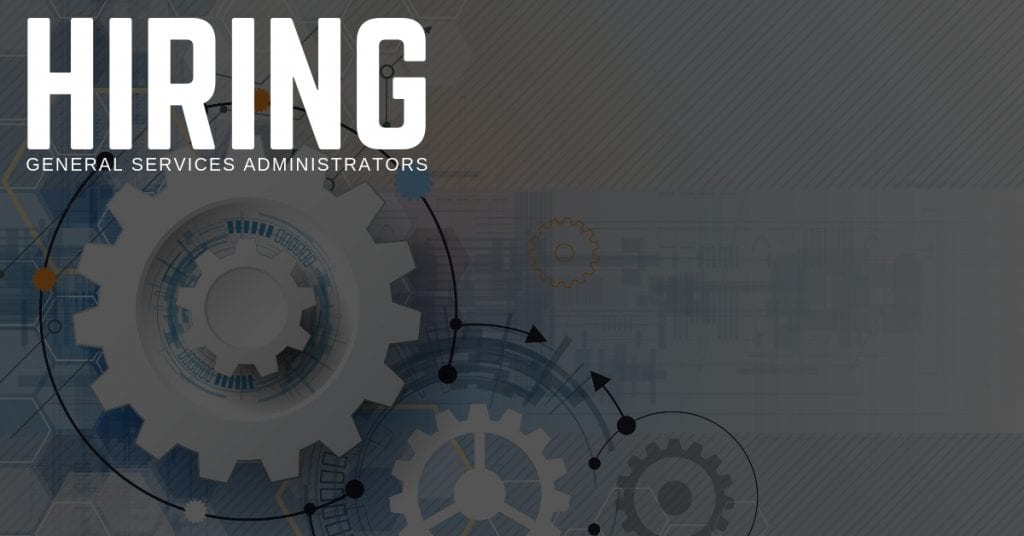 STS Technical Services is hiring General Services Administrators in Greensboro, North Carolina.
Job Summary:
This is an administrative staff role that is responsible for assisting with general services tasks and overseeing contracted company services for our client.
Job Duties:
Perform periodic inspections of facilities, specific locations, or contracted services to ensure task are being completed.
Speak publicly during orientation or other events on behalf of the General Services Department.
Collect, sort, distribute or prepare mail or messages when requested.
Perform administrative support tasks, such as proofreading, transcribing handwritten information, operating computers for documents.
Review statements of work to ensure contractors are performing services as agreed for uniforms, vending, office supply, and janitorial services.
Meet with contractor management to address issues or concerns related to contracted services.
Confer with coworkers, other departments or contractors to coordinate work activities and company events, such as company tours or events.
Maintain and update filling, inventory, mailing, and database system, either manually or using a computer.
Operate office machines, such as photocopiers and scanners, fax machines, voice mail system, and personal computer.
Compile, copy, sort, and file records of office activities, business transactions, and other activities.
Transmit information or documents to departments within the Company.
Add new material to file records or create new records as necessary.
Process and prepare memos, correspondence, purchase request or other documents.
Schedule rooms for special programs, meetings, or events, as requested.
Place materials into storage receptacles, such as file cabinets, boxes, bins, or drawers, according to classification and identification information.
Assist with additional duties that may be assigned
Qualifications:
1-2 years administration experience in Aviation or Corporate environment.
Experience with Excel, Word and Powerpoint
Previous experience working with outside company suppliers and vendors in a corporate environment.
Four plus years in recording keeping and data entry.
Experience with SAP, Sharepoint, or Lotus Notes a plus.
Must have a High School Diploma, two year business degree preferred.
Skills, Knowledge and Abilities:
Active Listening
Excellent Oral and written communication
Service oriented
Critical thinker
Self-motivated
Social perceptiveness
Active learning
Deductive reasoning
Public Speaking
Selective attention
Enthusiastic attitude
Polished and professional demeanor
Ability to multitask in fast paced environment
Knowledge of administrative and clerical procedures and systems
Knowledge of principles and processes for providing company services
Benefits:
STS Technical Services offers direct deposits / electric payroll, an awesome medical insurance program, cash advances, and the opportunity to refer a friend for compensation.
We know it takes great people to do great work, so if you're interested in joining the STS Aviation Group family, we encourage you to apply on this page. Have questions? Give us a call at 1-800-359-4787.