Hose Shop Technicians
STS
--- STS Air-Pro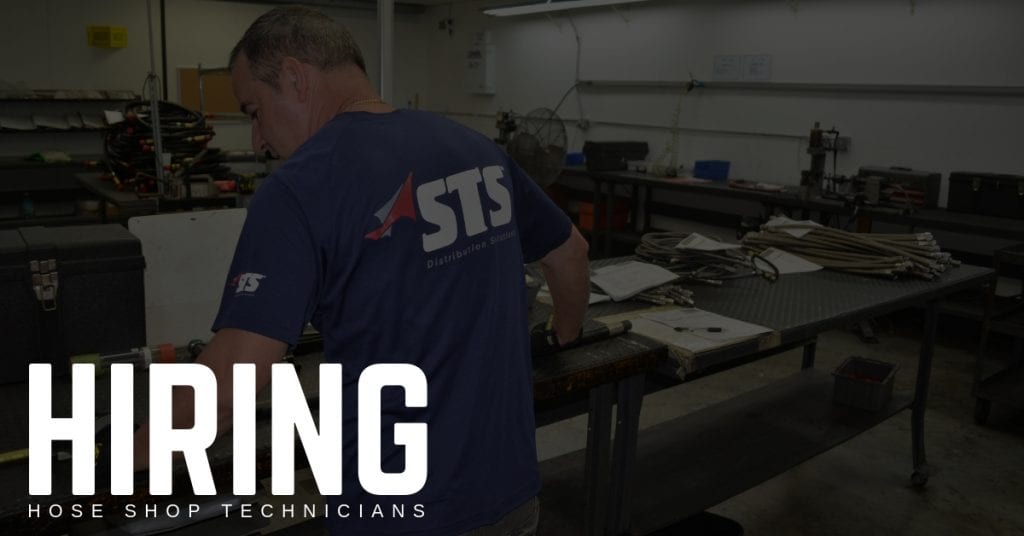 STS Air-Pro is hiring Hose Shop Technicians in Miramar, Florida.
Responsibilities:
Prepares work to be accomplished by studying assembly instructions, blueprint specifications, and parts lists; gathering parts, subassemblies, tools, and materials.
Positions parts and subassemblies by using templates or reading measurements.
Assembles components by examining connections for correct fit; fastening parts and subassemblies.
Verifies specifications by measuring completed component.
Resolves assembly problems by altering dimensions to meet specifications; notifying supervisor to obtain additional resources.
Keeps equipment operational by completing preventive maintenance requirements; following manufacturer's instructions; troubleshooting malfunctions; calling for repairs.
Maintains safe and clean working environment by complying with procedures, rules, and regulations.
Maintains supplies inventory by checking stock to determine inventory level; anticipating needed supplies; placing and expediting orders for supplies; verifying receipt of supplies.
Conserves resources by using equipment and supplies as needed to accomplish job results.
Documents actions by completing production and quality forms.
Contributes to team effort by accomplishing related results as needed.
Education:
High School Diploma, or Equivalent
Previous experience in manufacturing and assembling components a plus.
General Qualifications:
Controls and Instrumentation
Equipment Maintenance
Manufacturing Experience
Manufacturing Quality
Mechanical Inspection Tools
Tooling
Safety Management
Quality Focus
Power Tools
Judgment
If you would like to learn more, please call 1-888-777-2960 ext. 8380 . Thanks for taking the time, and we look forward to hearing from you soon.