Human Resources Generalist
Human Resources Generalist
STS
--- STS Technical Services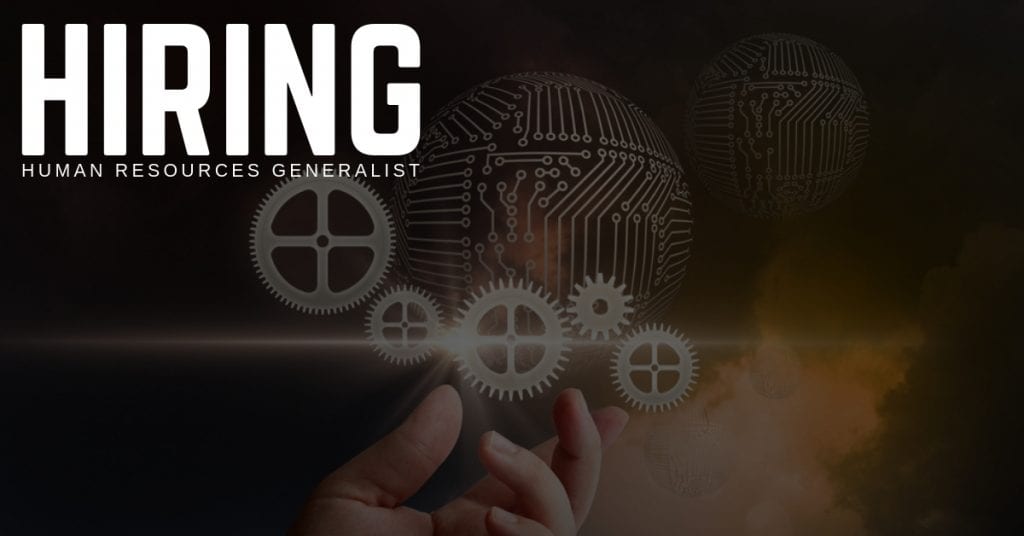 STS Technical Services is hiring Human Resources Generalist in Greensboro, North Carolina.
Job Summary:
The Human Resources Generalist collaborates with business partners in implementing strategic initiatives that result in continuous improvement, enhance employee engagement, improve working relationships, and provide positive business results.
Job Duties:
Collaborates with business partners to implement strategic initiatives resulting in continuous improvement, enhance employee engagement, improve working relationships, and provide positive business results.
Partners with the Recruiting Team and business partners in attracting, developing, and retaining high quality talent.
Partners with senior leadership/management to interpret, define, communicate, and implement, various Human Resources policies, procedures, laws, standards, and government regulations.
Consults with line management providing Human Resources Guidance (coaching, counseling, career development, performance improvement, and disciplinary actions).
Conducts exit interviews and analyzes data and makes recommendations to management team for corrective action and continuous improvement.
Manages, investigates, and resolves conflict resolution issues, ethics complaints and other employee relations issues.
Provides guidance and input on business unit restructures, workforce planning, and succession planning.
Facilitates and/or provides training (including orientation) to the workforce.
Qualifications:
Bachelors' degree in Human Resources, business or related field required. Masters degree preferred.
3 years' experience in human resources, including human resources business partner.
Experience working in a Manufacturing/Production environment required.
PHR/SPHR desired.
Knowledge, Skills and Abilities:
Excellent consulting skills.
Excellent client management and business literacy skills.
Strong conflict management skills
Strong interpersonal and negotiation skills.
Knowledge in labor relations.
Excellent verbal and written communication skills
Manage multiple conflicting priorities.
Ability to interact with employees at all levels.
Self directed and motivated.
Working knowledge of Microsoft Office Suite (Word, Excel, PowerPoint, Lotus Notes).
Strong employment law compliance background including FMLA, WorkersCompensation and Unemployment.
Physical Requirements:
Incumbents may be routinely exposed to equipment operational noise heat-cold-dust, and/or aircraft equipment, parts, or fuel odors.
Incumbents may be required to stand, sit, squat, walk, bend, move, reach, or stretch for prolonged time periods with no restrictions, as required by job duties.
Work in a safe and professional manner while adhering to all regulatory requirements (FAA, OSHA, DOT, EPA, State, and Federal regulations, etc.).
Read, hear, speak, and see with no restrictions, as required by job duties.
Comprehend and adhere to management directions and/or safety instructions with no restrictions.
Effectively communicate in Business English language.
Pull, push, carry, lift, or move items up to 10 lbs. throughout the work shift without assistance, as required by job duties.
Pull, push, carry, lift or move materials/people/items/equipment weighing up to 50Ibs or more during the work shift, with the use of Company provided "reach assistance technology" or "movement assist technology" (fork-lifts, pallet jacks, pulleys, dolly's, robotics reach equipment, people movers etc.), as required by job duties.
Benefits:
STS Technical Services offers direct deposits / electric payroll, an awesome medical insurance program, cash advances, and the opportunity to refer a friend for compensation.
We know it takes great people to do great work, so if you're interested in joining the STS Aviation Group family, we encourage you to apply on this page. Have questions? Give us a call at 1-800-359-4787.
Thanks for taking the time, and we look forward to hearing from you soon.