Inside Sales Representatives
Inside Sales Representatives
STS
--- ARAUCO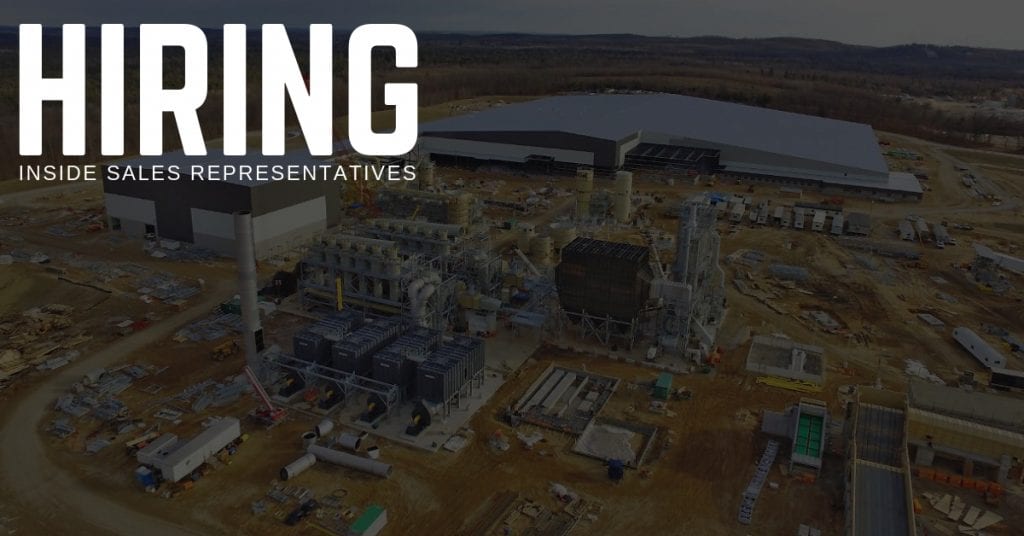 STS Technical Services is hiring Inside Sales Representatives in Atlanta, Georgia.
About Our Client:
ARAUCO is a global manufacturer of sustainably-produced forest product solutions for construction, industrial, and retail markets. With over 120 facilities worldwide, we manufacture and distribute the industry's most-comprehensive selection of wood composite panels, premium plywood, millwork, lumber, and FSC-certified wood pulp.
ARAUCO is growing in North America, with innovative manufacturing, state-of-the-art facilities, and a commitment to make a difference in the communities where we are located. We are seeking the right individuals for high-caliber opportunities in manufacturing, supply chain, maintenance, safety, and other related fields. This is a direct-hire role with benefits. We look forward to considering you as part of our team at ARAUCO!
Position Summary:
The Inside Sales Representative is responsible for selling Arauco manufactured products through his/her assigned customers/accounts and through newly developed accounts. The primary purpose of the position is to develop, maintain, and enhance customer relationships. Additionally, the Inside Sales Representative will act as the primary communication liaison between the assigned customer, Arauco North America and Arauco operations in Chile.
Primary Responsibilities:
Initiate contact with and/or respond to customer inquiries.
Manage and maintain strong business relationships with customers.
Develop new accounts/customers as assigned by the Sales Director of the business unit.
Develop and maintain a comprehensive product knowledge base of Arauco products.
Manage price pages/templates and quotes in conjunction with the Sales Director and Sales Managers.
Communicate and negotiate price levels with customers.
Understand and sell to the organization's capabilities and specifications.
Qualify new accounts from a financial/credit perspective.
Act as a liaison between the customer and the manufacturing facilities, providing timely and accurate information to both.
Essential Duties and Functions:
Assist in managing all inventories for business unit.
Maintain updated pricelists for assigned customers.
Identify new product opportunities and work with manufacturing to develop programs as needed.
Maintain customer control logs, update daily, and provide weekly shipment updates to customers.
Prepare and enter orders into SAP or other OES.
Coordinate with operations and logistics for inland quotes, operational issues, and tracking of customer orders.
Investigate and negotiate resolution of customer problems (eg shipping delays, billing disputes, quality problems).
Monitor customer performance (sales volumes, margins, problems, etc).
Provide product knowledge training with customers as required.
Provide coverage within the Sale team during absences and as required.
Track orders and shipments.
Communicate daily with colleagues in South America.
Quoting prices of products.
Conduct daily communication and relation with Operations, and other groups in AWP.
Process claims.
Conduct business travel as required.
Manage Samples activity, including requesting samples from Chile, managing the storage room, packaging from shipments and tracking shipments.
Other duties as assigned by the company
Career Qualifications:
Preferred 4-year Bachelors Degree in Business, Marketing, Logistics, International Trade, or related.
2+ years of experience of Inside Sales, Customer Service Sales, or similar—would like experience with pricing, quotes, claims resolution, product knowledge, interfacing with customers.
Must have proficiency in Excel (pivot tables, VLOOKUPS)—needs to be able to work within customer control logs—pull up customers, enters ales orders, update shipments, work with pricing templates.
Need someone who is energetic, self motivated, and flexible in tasks
Must be a team player—ability to help out cross-functionally, as needed
Experience with Power Point would be ideal
Ability to multi-task efficiently and effectively.
Precise and detail oriented; highly organized.
SAP experience is a plus.
Spanish is a plus.
Industry knowledge of building products is a plus.
Benefits:
Since this is a direct hire job, our client will provide a full benefits package to you. If you would like to learn more about that package, please call 1-800-359-4787.
Thanks for taking the time, and we look forward to hearing from you soon.