Integration Specialist Technicians
Integration Specialist Technicians
STS
--- STS Technical Services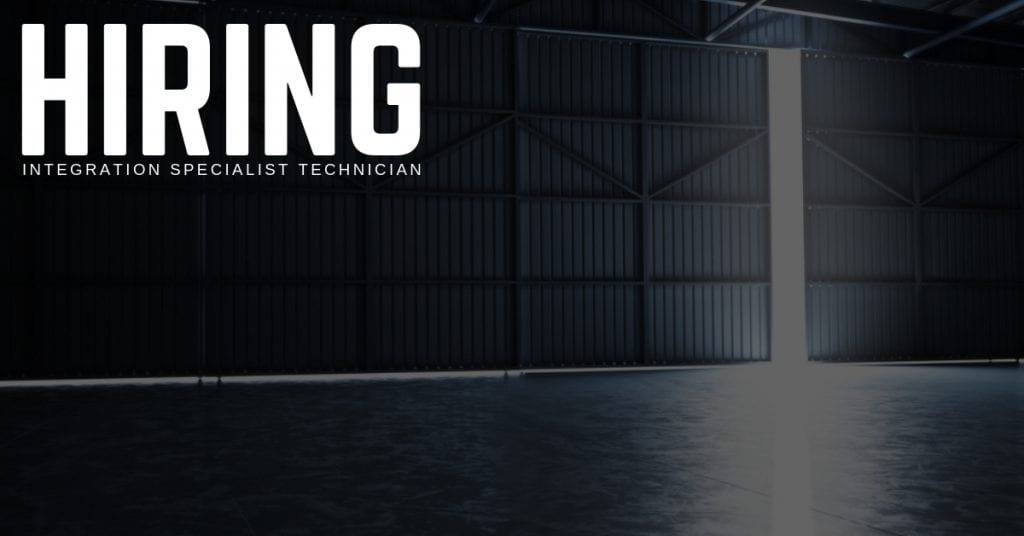 STS Technical Services is hiring Integration Specialist Technicians in Huntsville, Alabama.
Job Duties:
Perform assigned duties as an individual or as a member of a cross functional High Performance Work Team (to include supplier and customer representatives), during all phases of assembly, integration and test from developmental prototyping to the execution of production integration activities.
Meet customer satisfaction requirements for quality, performance and reliability.
Possess technical skills necessary to perform work using detail work instructions & other released planning documentation and a variety of other supporting technical documentation as required including but not limited to: technical drawings, 2D & 3D models, schematics, circuit/wiring diagrams, process and equipment specifications, photographs, illustrations and sketches.
Perform all elements of mechanical, electrical and electronic assembly, integration and test from detail fabrication, buildup of assemblies & subassemblies, through final integration.
Perform functional checkouts and system testing of electrical, electronic, mechanical systems and ground support equipment.
Troubleshoot, fault isolate and document non-conformances to correct malfunctions, to component level, with minimal technical support.
Perform, as required, approved rework, modification, repairs and incorporation of changes per technical documentation and formal direction to electrical, electronic and mechanical systems.
Assist in defining, implementing, completing and monitoring the execution of the work scope.
Make recommendations for refinement to equipment and integration processes by conducting studies and evaluations that result in product and process improvements.
Analyze product, process & test data, and rejection history to identify root cause for problems and assist with developing corrective action.
May be required to perform duties in and around ordnance or other hazardous materials while maintaining a safe working environment.
May be required to obtain a security clearance, per specified program requirements.
Qualifications:
Previous experience with electronics, wire harness build, strain gage, soldering.
High School Diploma or GED
Benefits:
STS Technical Services offers direct deposits / electric payroll, an awesome medical insurance program, cash advances, and the opportunity to refer a friend for compensation.
We know it takes great people to do great work, so if you're interested in joining the STS Aviation Group family, we encourage you to apply on this page. Have questions? Give us a call at 1-800-359-4787.
Thanks for taking the time, and we look forward to hearing from you soon.