Inventory Yard Coordinators
Inventory Yard Coordinators
STS
--- STS Technical Services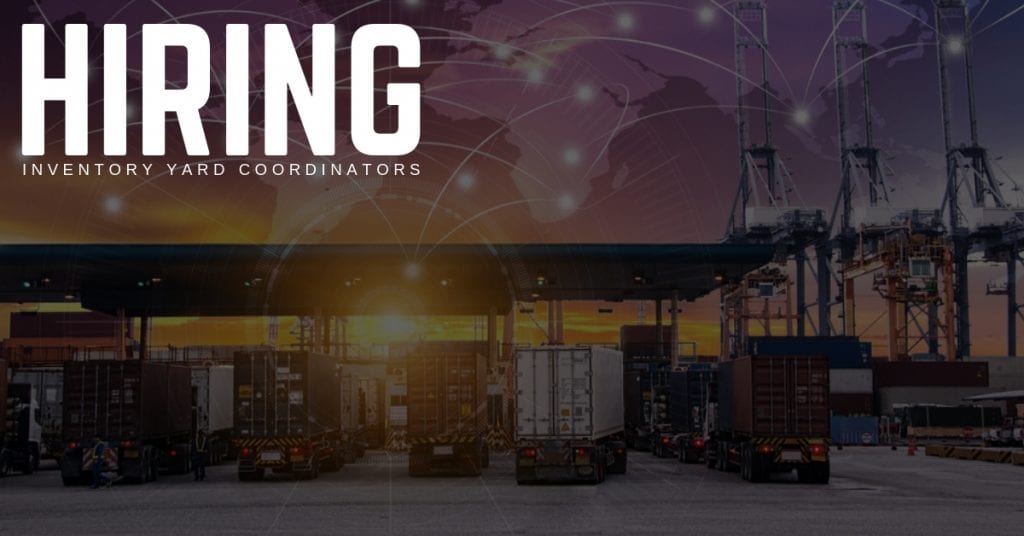 STS Technical Services is hiring Inventory Yard Coordinators in Middleton, New York.
Position Summary:
The Inventory Yard Coordinator is responsible for the day to day mechanical maintenance, operations, documentation and staging of inbound and outbound inventory.
Qualifications:
Mechanical duties required as needed ex) Changing of tires, batteries, cosmetics
Execute the prep, refurb, and repair services to golf vehicles
Stripping vehicles for refurbishment
Charging electric vehicles in rotation and prior to shipment
Assist Shop Coordinator in Tournament Fleet Planning and serial number research
Ensure the proper documentation and credit approval of each transaction
Clearly document and verify serial numbers on inbound and outbound loads on Excel and maintain log daily
Assist with monthly inventory and inventory reconciliation
Evaluate condition of cars returned and create work orders for repair if needed
Oversee temporary labor
Report any unsafe conditions/situations to Operations Manager
Assist Used Car Sales Rep's in tagging vehicles for sale
Staging golf cars for pick up
Ensure recovery of assets
Washing golf cars prior to shipment
Requirements:
High School Education or GED required
A minimum of 6 months to 1 year of mechanical experience required
Proven ability to diagnose and repair vehicles and follow safety instructions and directions
Ability to lift 90 pounds 5% of the time
Operate Forklift
Proficient in Microsoft Excel
Ability to operate and download electronic scanning devices
Self-motivated, independent, and reliable with a strong work ethic
Benefits:
STS Technical Services offers direct deposits / electric payroll, an awesome medical insurance program, cash advances, and the opportunity to refer a friend for compensation.
We know it takes great people to do great work, so if you're interested in joining the STS Aviation Group family, we encourage you to apply on this page. Have questions? Give us a call at 1-800-359-4787.
Thanks for taking the time, and we look forward to hearing from you soon.