IT Quality Assurance Analysts
IT Quality Assurance Analysts
STS
--- STS Technical Services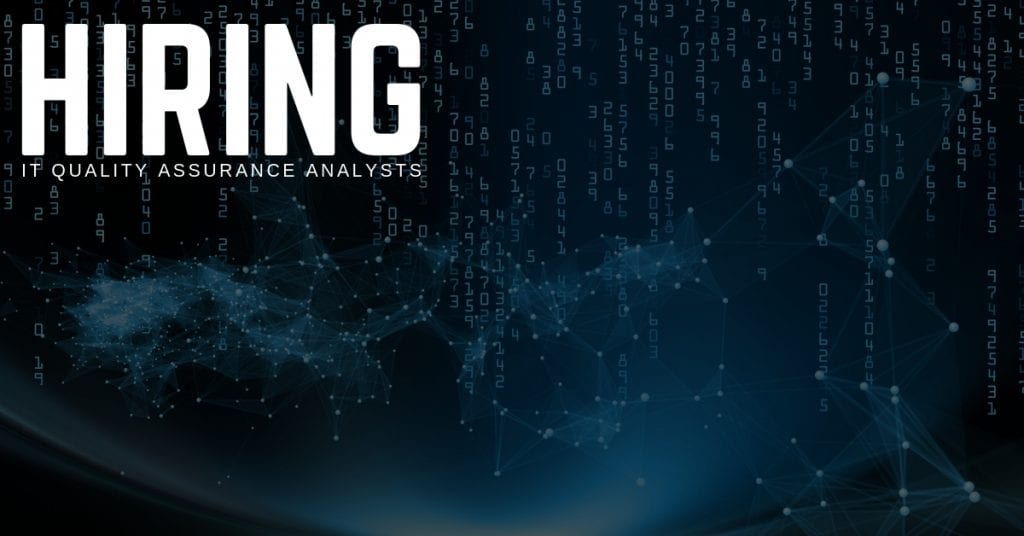 STS Technical Services is now hiring IT Quality Assurance Analysts in Savannah, Georgia.
Job Summary:
Under administrative direction, leads the development and establishment of quality assurance standards, procedures and measures for the information technology services. Applies proven analytical and problem-solving skills to help validate IT processes through careful testing in order to maximize the benefit of business investments in IT initiatives.
Job Duties:
Develops and establishes quality assurance procedures, measures and testing standards for new applications, products, and/or enhancements to existing applications throughout their development/product lifecycles.
Ensures that testing activities allow applications to meet business requirements and systems goals, fulfill end-user requirements, and identify existing or potential issues.
Prepares and delivers reports, recommendations or alternatives that address existing and potential trouble areas in IT systems and projects across the Enterprise.
Leads the development of change control processes, practices, and guidelines for new and existing technologies.
Collaborates with software/systems personnel in application testing, such as system, unit regression, load and acceptance testing methods. 6. Creates and executes test plans and scripts that will determine optimal application performance according to specifications.
Makes recommendations for applications improvements to programmers and application developers; communicates test progress, test results, and other relevant information to project stakeholders and management.
Assists manager in a liaison capacity with vendors and suppliers to assess applications and/or systes under consideration for purchase.
Analyzes documentation and technical specifications of any new application under deployment or consideration to determine its intended functionality.
Tests any new software to ensure its integration into system meets functional requirements, system compliance, and technical specifications; analyzes test results in order to discover and report any defects, bugs, errors, configuration issues, and interoperability flaws.
Cultivates and disseminates knowledge of quality assurance best practices.
Conducts internal audits to measure and assure adherence to established QA standards for software development, application integration and information system performance, as well as corresponding documentation.
Participates in developing, distributing, and coordinating in-depth end-user reviews for modified and new systems or applications.
Perform other duties as assigned.
Requirements:
Agile/Scrum experience, SharePoint subject matter expert (i.e.,analyst, development, and or testing).
Bachelor's Degree in Information Systems, Computer Science, math, a related curriculum required or equivalent combination of education and experience sufficient to successfully perform the essential functions of the job and 5 years in Information Technology activities for complex, technology-based business initiatives.
Good knowledge of information systems used to support manufacturing to include an understanding of integrated systems.
Knowledge of IT system environments/platforms and development tools.
Ability to define problems, collect data, establish facts, draw valid conclusions and provide solutions.
Experience with manual and automated testing.
Professional experience in quality assurance software testing as part of the development process.
Good consulting, client relations skills and customer service orientation.
Excellent written and verbal communication skills including presentation expertise.
Excellent interpersonal, people and people management skills.
Benefits:
STS Technical Services offers direct deposits / electric payroll, an awesome medical insurance program, cash advances, and the opportunity to refer a friend for compensation.
We know it takes great people to do great work, so if you're interested in joining the STS Aviation Group family, we encourage you to apply on this page. Have questions? Give us a call at 1-800-359-4787.
Thanks for taking the time, and we look forward to hearing from you soon.