Lead Aviation Maintenance Technician
Lead Aviation Maintenance Technician
STS
--- Website STS Technical Services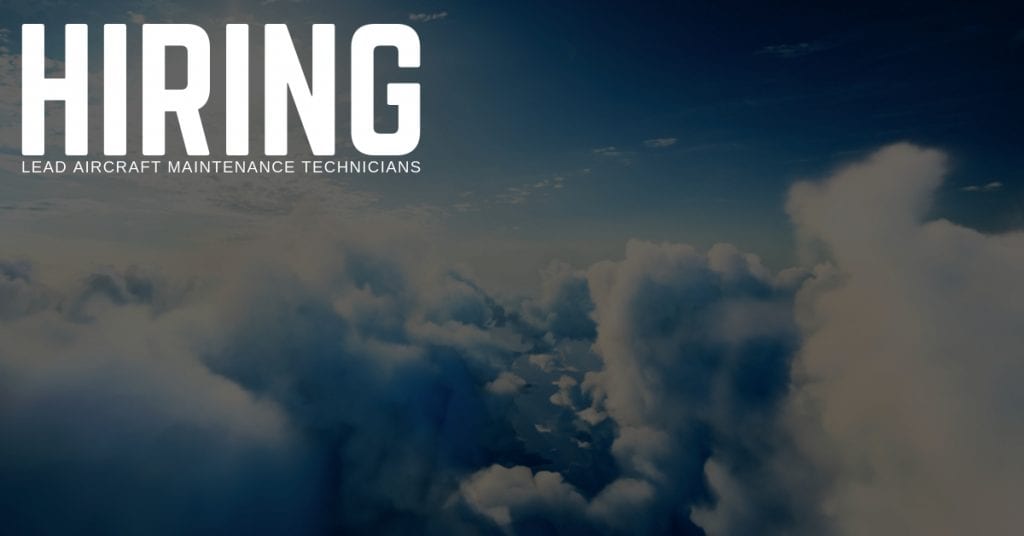 STS Line Maintenance is hiring Lead Aircraft Maintenance Technicians in Arlington, Virginia.
Hiring Note: These are new, high-profile positions with premium rates. Call 1-800-359-4787 ext. 9176 to speak with a Recruiter directly. Otherwise, please apply online to start the hiring process.
Summary:
As the Maintenance Liaison, you will affect Airlines' business growth through your role supporting the maintenance department by evaluating maintenance discrepancies, coordinating the affected maintenance personnel, clearly and efficiently communicate maintenance actions, aircraft status, and supply challenges to a broad range of internal customers while ensuring safe and efficient flight operations.
Essential Functions:
At the beginning of each shift, determine maintenance/inspections, unscheduled maintenance requirements, items awaiting maintenance and available work force.
Effectively and efficiently communicate any aircraft information to internal customers and management by the use of various sources of media: phone, radio, and electronic.
Coordinate the maintenance discrepancies and corrections of all operational aircraft, monitor all mechanical problems on the line extending every effort to reduce and hold maintenance recovery time to the very minimum.
Coordinate parts and manpower requirements for repairs. Monitoring field repairs and coordinating the return of parts to their home base.
Ensuring maintenance documentation is complied with on PSA aircraft as required.
Coordinate with the Stores Department for the current status of AOG parts in progress for aircraft requiring repairs.
Monitor aircraft availability and coordinate any equipment changes between the Maintenance Department, scheduling, DCA HCC and OCC departments.
Monitor the current MEL List for inbound aircraft. Review parts required and coordinate with AOG desk for parts movements.
Coordinate with Dispatch and Maintenance Planning on MEL and CDL procedures and status.
Perform other duties as assigned by the PSA Maintenance Operations Manager and STS Base Manager or their designee.
Competencies & Knowledge:
Ability to navigate aircraft manuals and company manuals.
Strong ability to utilize MS Office Suite, maintenance software and navigate BBD IFly website, flight plot and MXi.
Detail oriented with the ability to work in a fast-paced, multi-functional environment across various departments and possessing good communication skills.
Advocate for Safety & Compliance. Embrace Air Carrier Safety Management System (SMS).
Experience with DCA operations and airport challenges a PLUS.
This is not a supervisory position.
Required Education & Experience:
High school diploma or equivalent
A&P certificate
Must have 1 years of CRJ or part 121 line maintenance experience
In good standing (no issues with attendance or performance)
Firsthand experience with DCA operations is a PLUS
Additional Eligibility Qualifications:
To be successful in this position, you should be great at:
Time management
Organization
Problem solving
Clear and concise communication
Performance management
Ability to strategically think
Authorization:
All candidates must currently be authorized to work in the United States.
Security Clearance:
All employees are required to pass the fingerprint-based criminal history records check (CHRC) per 49 CFR 1542.209 as well as a pre-employment drug screen.
About STS Line Maintenance:
STS Aviation Services operates 37 line maintenance stations throughout the United States, Bahamas, United Kingdom and France.
At each of these stations, our team(s) offer a full range of support services, FAA / DER engineering assistance, AOG response teams and enhanced reliability through rapid response times. Skilled mechanics stand ready to handle RON maintenance, turnaround checks, non-routine discrepancy reports and ground equipment maintenance via scheduled or on-call action.
To learn more about STS Line Maintenance and what makes it the company with "Solutions to Keep You Flying," please visit www.stsaviationgroup.com or call 1-800-359-4787 ext. 9176.
#ZR