Lead A&P Mechanics
STS
--- STS Technical Services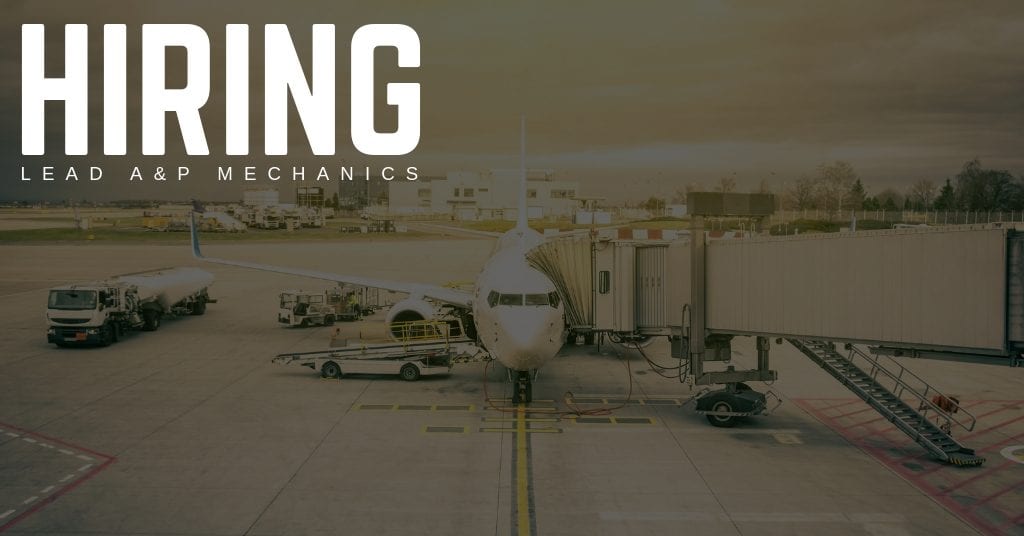 STS Technical Services is hiring Lead A&P Mechanics in Alcoa, Tennessee!
Job Summary:
Maintains aircraft, support equipment (SE), and forms and records.
Performs production supervisor, flight chief, expediter, crew chief, support, aero repair, and maintenance functions.
Advises on problems maintaining, servicing, and inspecting aircraft and aerospace SE.
Uses technical data to diagnose and solve maintenance problems on aircraft systems.
Interprets and advises on maintenance procedures and policies to repair aircraft and SE.
Troubleshoots and maintains aircraft structures, systems, components, and SE.
Tests repaired components using mockups and test equipment.
Adjusts, aligns, rigs, and calibrates aircraft systems.
Performs engine run-up.
Accomplishes weight and balance functions.
Jacks, tows, and services aircraft.
Inspects aircraft structures, systems, components, and SE.
Supervises and performs aircraft and component inspections.
Interprets inspection findings and determines adequacy of corrective actions.
Inspects and checks components for clearances, tolerances, proper installation, and operation.
Inspects and operates powered and nonpowered aerospace ground equipment.
Inspects and identifies aircraft corrosion for prevention and correction.
Reviews maintenance forms, aircraft records, and reports to ensure complete documentation.
Inventories and maintains alternate mission equipment.
Performs supervisor, flight chief, expediter, crew chief, aero repair, support, and maintenance functions.
Coordinates maintenance plans to meet operational commitments. Supervises and assists in launching and recovering aircraft.
Reviews maintenance data collection summaries to determine trends and production effectiveness.
Job Duties:
Participate in drafting program requirements and objectives.
Participate in aircraft and aircraft system design.
Lead aircraft maintenance, instrumentation, and project test and evaluation activities.
Oversee the test planning process.
Coordinate test and evaluation events.
Determine the readiness of flight test aircraft.
Conduct ground and flight test of experimental certificated aircraft. Analyze test data and report on results.
Evaluate compliance with federal regulations, design requirements and objectives.
Communicate test results to project personnel, corporate officers, contractor, and FAA.
Recommend changes to aircraft and aircraft systems to meet regulatory requirements, design requirements, design objectives, customer needs and safety.
Qualifications:
Strong communication, computer, leadership, organizational and multitasking skills.
Certificates or Licensees: A&P preferred but not required.
Computer Skills: To perform this job successfully, an individual should have knowledge of
Internet Software: Spreadsheet software, Word Processing software, Ebis.
Benefits:
At STS Technical Services we offer a comprehensive benefits package to all employees, and candidates of every background are encouraged to apply.
If you have questions about pay rates, benefits, etc…  please contact us at 1-800-359-4787.
Thanks so much, and we look forward to hearing from you soon!