Lead A&P Mechanics
STS
--- STS Technical Services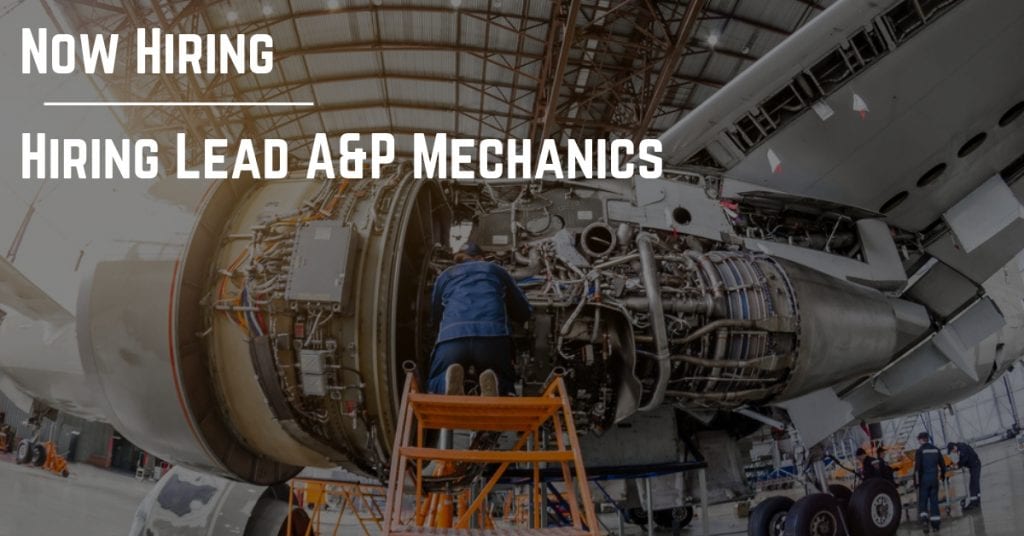 STS Technical Services is Hiring Lead A&P Mechanics in Houston, Texas!
Position Summary:
The Lead, A&P Mechanic performs routine maintenance and major inspections on turbofan and turboprop-powered corporate aircraft, to include troubleshooting, repair, and modification of aircraft components and engines. Coordinates and delegates assignments to technicians assigned to the aircraft or engine, and provides technical guidance to those technicians. Serves in lieu of the Crew Chief during his/her absences. May serve as a Delegated Inspector.
Lead Responsibilities:
The Lead, A&P Mechanic is responsible for using sound judgment and technical aptitude to make decisions regarding maintenance, sequence and techniques, troubleshooting, and discrepancy resolution. The Lead, A&P Mechanic is technically competent on assigned aircraft/engines, and is expected to accomplish all of his/her duties with little or no supervision. Leads projects, and coaches and oversees the activities of the A&P Mechanic I-IV providing guidance and instruction on proper mechanical procedures and techniques. Customer satisfaction hinges upon sound decisions and expedient action on the part of Lead, A&P Mechanic. As customers are on site at the facilities, professional appearance and communication skills are required in order to create a positive and lasting professional relationship.
Qualifications:
High school diploma or equivalent.
Must be authorized to work in the U.S.
Valid FAA Airframe and Powerplant License
Minimum of 5 years' experience as an A&P Mechanic in corporate aviation, Embraer experience preferred.
Aviation training preferred. This training may take the form of military training, aeronautical academy or technical school training, and/or an Aviation Associates Degree. Factory authorized training on assigned aircraft or engines is preferred.
Technical competency on assigned aircraft/engine(s).
Analytical skills required to perform complex mechanical troubleshooting.
History of demonstrating high levels of initiative in completing all job assignments, clearly following directions, and promoting teamwork within the department.
Must be able to work with minimal supervision.
Sufficient leadership skills in order to be able to supervise others, train less experienced mechanics, and lead on road trips.
Strong communication skills required, both verbal and written. Must have good interpersonal and verbal skills in order to interface with customers and employees.
Benefits:
Since this is a direct hire job, our client will provide a full benefits package to you. If you would like to learn more about that package, please call 1-800-359-4787.
Thanks for taking the time, and we look forward to hearing from you soon.