2023-03-14
2023-03-14
USD
00.00
HOUR
Lead A&P Mechanics
STS Technincal Services
--- STS Technical Services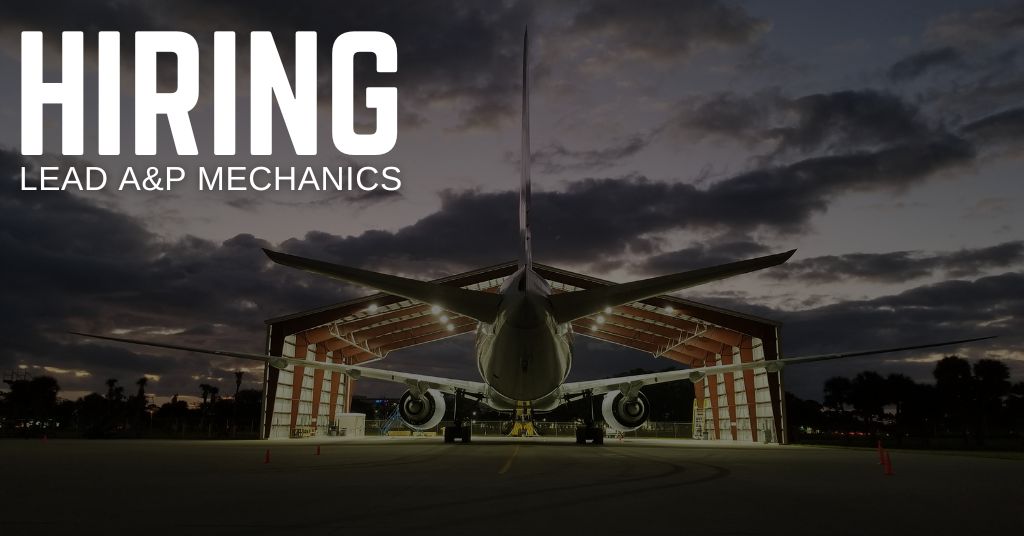 STS Technical Services is hiring Lead A&P Mechanics in Springfield, Illinois.
Position Summary:
The Lead A&P Mechanic performs routine maintenance and major inspections on corporate aircraft, to include troubleshooting, repair, and modification of aircraft components and engines. Performs engine removal and reinstallation, operational checks, leak checks, and engine runs. Coordinates and delegates assignments to technicians assigned to the aircraft or engine, and provides technical guidance to those technicians. Serves in lieu of the Crew Chief during his/her absences. May serve as a Delegated Inspector.
The Lead, A&P Mechanic is responsible for using sound judgment and technical aptitude to make decisions regarding maintenance, sequence and techniques, troubleshooting, and discrepancy resolution. The Lead, A&P Mechanic is technically competent on assigned aircraft/engines, and is expected to accomplish all of his/her duties with little or no supervision. Leads projects, and coaches and oversees the activities of the A&P Mechanic III and IV providing guidance and instruction on proper mechanical procedures and techniques. Customer satisfaction hinges upon sound decisions and expedient action on the part of Lead, A&P Mechanics. As customers are on site at the facilities, professional appearance and communication skills are required in order to create a positive and lasting professional relationship.
Job Duties:
Upon arrival of aircraft or engine, ensures that it is properly placed in the hangar or shop, it is properly protected, the customer's property is removed and secured, and an incoming inspection of the aircraft or engine is performed. Coordinates work with other departments as required.
Reviews Customer Request for Service Forms with the Crew Chief to determine the scope of work to be performed and any special maintenance requirements.
Maintains and services aircraft or engines. Analyzes a variety of technical problems associated with aircraft or engine maintenance, and determines causes and methods of repair. Interprets technical manuals, blueprints, schematic diagrams, and written and verbal information. Tests operation and repairs/adjusts, as required: engines, engine controls and accessories, propellers and controls, landing gear, hydraulic systems and servicing, flight controls, rigging, etc. Checks and repairs fuel, oil, oxygen, heating, cooling, and pressurization systems.
Helps crew members improve their skills, builds trust, and promotes teamwork with the maintenance crew(s). Responsible for technical guidance of technicians assigned to the aircraft or engine. Is technically competent on assigned aircraft or engines and capable of providing on-the-job training to other maintenance technicians when required. Ensures technicians are aware of standard man-hours on assigned tasks.
Keeps the Crew Chief informed as to the progress of the job and any unusual or delaying findings.
Finalizes all paperwork and turns in work order for closing. May be required to prepare "Release of Aircraft" form on assigned aircraft.
May perform duties as a delegated inspector. Performs inspection duties in the same manner as Department 57 inspectors within the limitations as set forth in the authorization if delegated as an Inspector.
Works fair share of overtime.
Travels on road trips as required, where he/she is able to work unsupervised and handle any technical problem that may occur.
Responsible for knowing, understanding, following, promoting, and continuously improving company policies and procedures.
Qualifications:
High school diploma or equivalent.
Valid FAA Airframe and Powerplant License
Minimum of 5 years experience as an A&P Mechanic in corporate aviation.
Aviation training preferred. This training may take the form of military training, aeronautical academy or technical school training, and/or an Aviation Associates Degree. Factory authorized training on assigned aircraft or engines is preferred.
Engine run certification is preferred.
Technical competency on assigned aircraft/engine(s).
Analytical skills required to perform complex mechanical troubleshooting.
History of demonstrating high levels of initiative in completing all job assignments, clearly following directions, and promoting teamwork within the department.
Must be able to work with minimal supervision.
Sufficient leadership skills in order to be able to supervise others, train less experienced mechanics, and lead on road trips.
Strong communication skills required, both verbal and written. Must have good interpersonal and verbal skills in order to interface with customers and employees.
Must be authorized to work in the U.S.
Physical Requirements:
Must be able to lift up to 60?pounds, walk, bend, stretch, and climb ladders.
Must have the ability to think clearly, speak intelligibly on the telephone and in person.
Must have the ability to manipulate equipment of all sizes, tools, computer keyboards, and telephones.
Must be able to see to disassemble and visually inspect.
Must be able to hear to detect the sources of problems.
Must have excellent hand-to-eye coordination.
Must have good interpersonal and verbal skills in order to interface with customers and employees.
About STS Technical Services:
STS Technical Services is a Top 100 Staffing Firm that's partnered with some of the largest names in the aerospace, manufacturing, defense and industrial industries.
Our professional recruitment teams put talented individuals to work at client locations all over the world, and we have hundreds of exciting career opportunities for you to explore!
If you want to speak to a Recruiting Professional directly, call 1-800-359-4787.
STS Technical Services is an equal opportunity employer.
#Talent