Lead Avionics Technicians
Lead Avionics Technicians
STS
--- STS Technical Services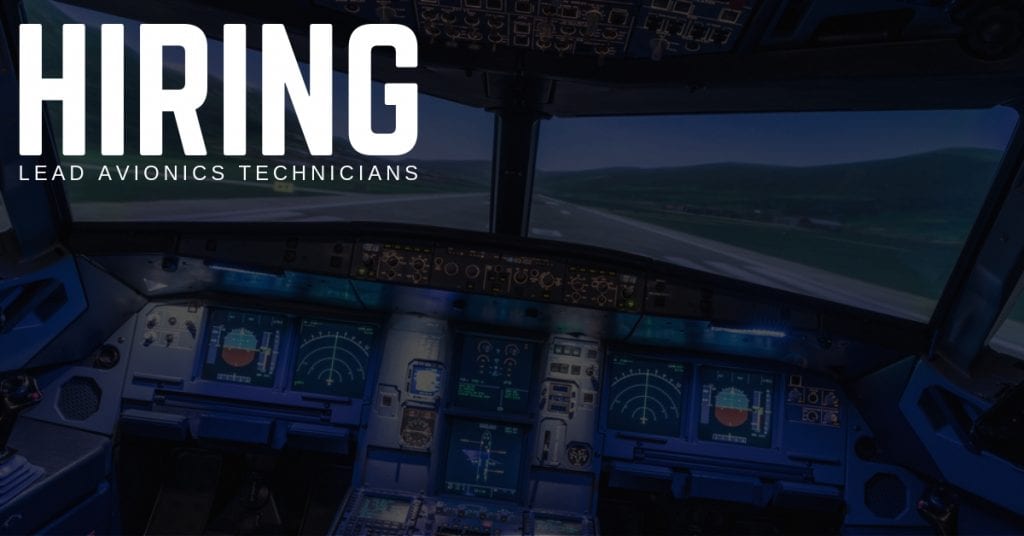 STS Technical Services is hiring Lead Avionics Technicians in Cincinnati, Ohio.
Job Duties:
Inspect, diagnose, install and repair avionics equipment under direction of Supervisor.
Must be able to effectively and efficiently isolate, to a component level, the defective part or parts causing the malfunction.
Show a high degree of manual dexterity and craftsmanship, necessary in making quality repairs to both aircraft and avionic boxes.
Sign off work orders, parts requisitions and maintenance release tags properly and completely.
Assist with moving aircraft into and out of hangars.
Interact with the customer/pilot, if necessary, in a professional and courteous manner.
Always work with safety in mind.
Other duties may be assigned.
Qualifications:
Minimum five (5) years corporate business jet experience
Prior general aviation and/or shop installation experience and training.  (Collins, Honeywell, Garmin, Avidyne, Aspec, etc.)
Perform FAR 91.411 & 91.413 Pitot Static Transponder Recertification.
Prior field, hands on, troubleshooting repair service.
Possess a current FCC license or be eligible to acquire one, A & P a plus.
Show ability, after a reasonable time, to acquire or qualify for a FAA repairman certificate.
Must be able to lift 100 lbs. in moving ramp test equipment.
Skills & Abilities:
Knowledge of FAA Regulations
Strong understanding of aircraft practices
Have completed installations of upgraded equipment
Skilled with reading and interpreting schematics and diagrams
Performed wiring harness build-up and installation in aircraft
Strong soldering skills
Strong troubleshooting skills in electrical and pneumatic systems
Benefits:
Since this is a direct hire job, our client will provide a full benefits package to you. If you would like to learn more about that package, please call 1-800-359-4787.
Thanks for taking the time, and we look forward to hearing from you soon.