Line & Light Base Maintenance Planner
2023-11-09
2023-11-09
USD
00.00
HOUR
Line & Light Base Maintenance Planner
STS Technincal Services
--- STS Aviation Services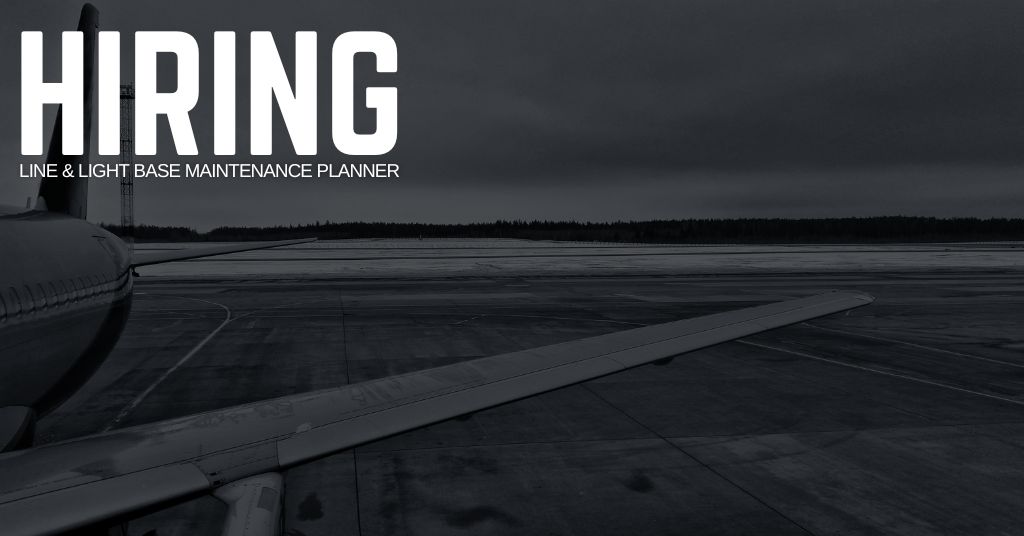 STS Aviation Services is hiring a Line & Light Base Maintenance Planner in Birmingham, United Kingdom.
Hiring Note: All candidates must have the right to work in the United Kingdom for any employer.
Position Overview:
STS Aviation Services are looking for a new team member to be part of our journey as the leading UK MRO. If you want to be part of the next chapter playing a key role at our Birmingham Hangar then we'd love to hear from you.
We are recruiting for a Line and Light Base Maintenance Planner for our Birmingham Hangar. This is a hugely exciting time to join us, so if you want to join a growing, dynamic organisation, where you have opportunity to make a real difference, we want to hear from you.
The Line & Light Base Maintenance Planner will be part of the Operations Team focussed in delivering Aircraft and Engine related Services to a growing Customer base. Responsible for timely and accurate processing of customer work packages for use in the maintenance environment and for return and recording of completed work packages.
Responsibilities:
Timely and accurate processing of Customer supplied work package paperwork into a format that can be utilized within the maintenance environment.
Import of Customer supplied work package into Company computer system.
Ensure all associated maintenance data, referenced proformas, cross reference documents and drawings are attached to the relevant work package.
Through PART-145 Production Planning, identify key milestones including parts and tooling/resource requirements for planned maintenance.
Liaise with Resource to ensure manpower levels are adequate and acceptable to accomplish the required workload.
Identifying third party requirements such as NDT, aircraft reweighs, exterior cleaning.
To ensure that scheduling of tasks considers Human Factors issues.
Identifying safety critical tasks, including CDCCL. Independent inspections EWIS etc
Ensure all late additions to work packages are raised correctly and entered on the pack index.
Carry out a 100% audit of completed paperwork to ensure it is complete.
Scanning of completed work packages and return to Customer (as required and within agreed SLA guidelines)
Supporting Line/Base Check Manager(s) during maintenance inputs
Attend daily meetings.
Arrange and chair Pre-Input meetings (Light Base Maintenance).
Undertake tasks as and when requested by the Planning Manager.
Skills & Experience Requirements:
Excellent communication and interpersonal skills.
Excellent organisational skills and attention to detail.
Thorough understanding of reporting tools, i.e., Excel, Word, etc.
Strong analytical and problem-solving skills.
5+ years in the Aerospace/Engineering/Manufacturing/Construction sectors.
Previous experience in a PART-145 + PART-M Planning environment preferredUnderstanding of regulatory requirements pertaining to Aircraft Maintenance
About STS Aviation Services:
STS Aviation Services operates four state-of-the-art aircraft hangars, two interior modification facilities and more than 40 line maintenance stations both stateside and aboard. These facilities, and the expert personnel that call each home, fuel the company's drive to seamlessly blend a growing portfolio of MRO services to deliver all-encompassing aircraft maintenance, engineering and modification solutions to the global aviation industry.
To learn more about STS Aviation Services and what makes it the company with "Solutions to Keep You Flying," please visit www.stsaviationgroup.com or call +44 (0) 7599 654 660.