Line Maintenance Operations Manager
Line Maintenance Operations Manager
STS
--- Website STS Line Maintenance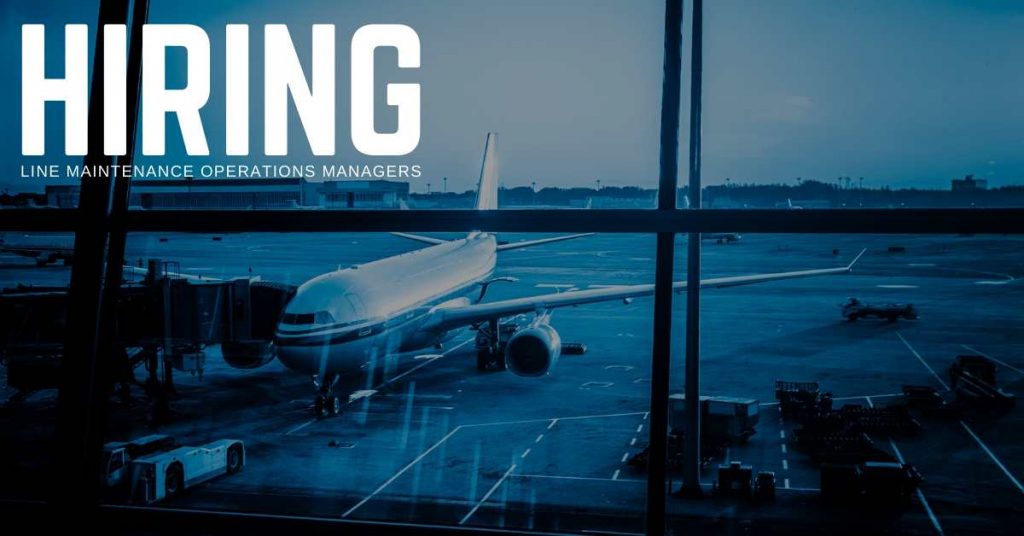 STS Line Maintenance is hiring Line Maintenance Operations Managers in Orlando, Florida!
Position Summary:
Reporting directly to the station manager, the operations manager is responsible for ensuring the day-to-day maintenance functions, customer service, and enforcement of company policies and procedures exceed station manager's expectations. Will have direct oversight of dayshift, second shift, and stores team members. Responsible for stations overall operating performance during the absence of the station manager.
Position Responsibilities:
Provides the leadership and guidance to 1st shift, 2nd shift and stores personnel to ensure that the established objectives of the company for safety, service excellence, operational performance and financial management are met.
Continually strives to increase the competitive edge in quality, productivity, timeliness and employee relations.
Requests assistance from and directs any STS resources as needed to return customers aircraft to service safely and in a timely manner.
Manages work shifts, vacation, and recurrent training to ensure adequate coverage as required.
Leads Stores personnel in ensuring correct execution of all shipping, receiving, and inventory control requirements. Develop and implement best-practices when applicable.
Effectively communicates maintenance, logistics, quality, safety and environmental issues to station manager when necessary.
Coordinates and/or approves local operating and personnel actions, policies and procedures within the generalized framework of overall corporate guidelines
Ensures adherence to established standards of individual performances and site discipline.
Will provide supervision including problem resolution, coordination and status of team's activities.
Develops and implements work processes, standards, and policies for work conducted by technicians to ensure high levels of production and regulatory compliance.
Responsible for serviceability/unserviceability of all company owned and customer provided tooling, equipment and GSE. Focus on STS policies regarding calibrated tooling. Ensures GSE resources are maintained, repaired, and available to team members.
Collaborates with station manager in authoring employee 90 day and annual performance reviews.
Performs other duties and responsibilities as required.
Qualifications:
Minimum 2 years of line maintenance experience preferred.
Minimum 3 years of operational leadership in the field of aviation maintenance required.
Associates degree in aviation maintenance/engineering preferred.
Experience in use of Trax software strongly preferred.
Fluent in the use of the MS office suite.
What We Offer:
STS Line Maintenance works with the largest names in the aviation industry, offering hundreds of career opportunities across the United States. With over two decades of experience, we soar in our commitment to excellence and professionalism. We proudly offer competitive rates, direct deposits, medical insurance, cash advances, and referral bonuses.
If you would like to speak with an Aviation Recruitment Professional directly, call 1-800-359-4787. Our job placement services are always free, and we are open seven days a week. Reach out at any time! Thanks so much for your interest in working with STS Line Maintenance, and we look forward to speaking with you soon.