Logistics Engineer III
STS
--- STS Technical Services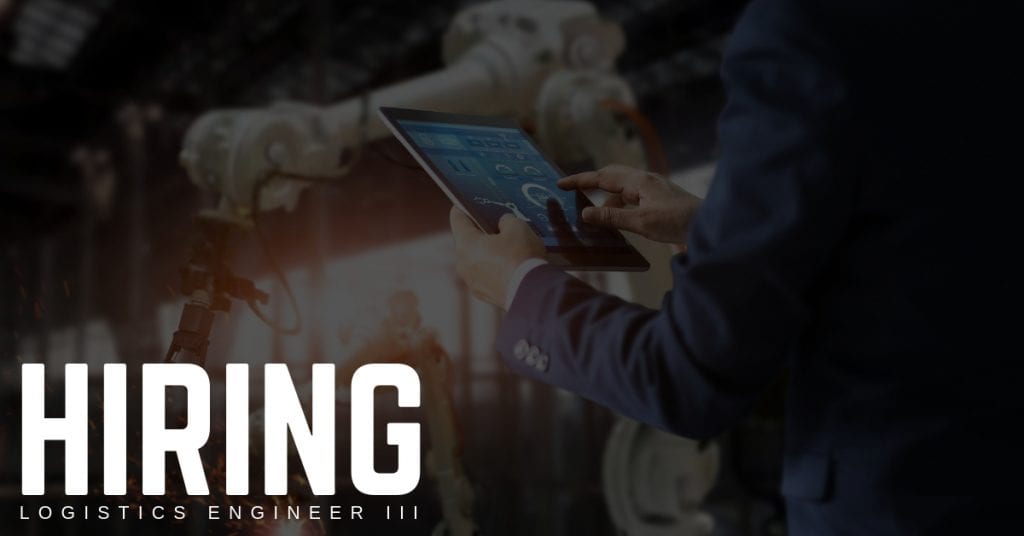 STS Technical Services is hiring Logistics Engineers III in Melbourne, Florida.
Position: Logistics Engineer III
Duration: 9 months
Location: Melbourne, FL
Job Summary:
Involved with the analysis of projects/contracts to determine System Safety and logistics requirements
Primary takings will center on the ability to analyze, organize, plan and administer various phases of day-to-day System safety, on various developmental and production products
Job Duties:
Qualified individual shall be knowledgeable of MIL-STD-882 rev E, MIL–HDBK- 1472 and SEL 1183 and shall be responsible for:
Developing System Safety Program Plan (System/Software)
Identify and document System Hazards
Hazard Tracking Logs
Hazard Risk Assessment
Develop and maintain Safety Assessment Reports (SARs)
Human Factors Engineering
Develop logistics plans to enhance the distribution of goods and supplies.
Conduct distribution and network studies, monitor inventory and analyze requirements to develop strategies in achieving desired delivery times.
Responsible for technical activity and completion of assigned task on time and budget
Design, develop, analyze, document and support testing of products, systems or subsystems
May use computer-aided engineering or other design/analysis software in the performance of assignments.
Report of progress and status regularly
Review customer specifications and requirements, and under direction, develop designs to best support them, including cost as a key design variable
Provide budget, cost and schedule input for design assignments
Specify and evaluate supplier components, subsystems and services
Support the program design to cost and design for manufacture requirements
Develop prototypes to retire key development risks
Communicate clearly (written and oral) with other company personnel and the customer as required
Participates in preparation of less-complex proposals
May provide technical knowledge and assistance to other engineers and support personnel
Competent technical expertise and application domain knowledge
Qualifications:
Bachelor's degree in engineering or related technical field or equivalent experience and a minimum of 5 years of experience
Be knowledgeable of MIL-STD-882 rev E, MIL–HDBK- 1472 and SEL 1183
Secondary skills include manuals/training, provisioning, spares and maintenance/repair activities
Benefits:
STS Technical Services offers direct deposits / electric payroll, an awesome medical insurance program, cash advances, and the opportunity to refer a friend for compensation.
We know it takes great people to do great work, so if you're interested in joining the STS Aviation Group family, we encourage you to apply on this page. Have questions? Give us a call at 1-800-359-4787.
Thanks for taking the time, and we look forward to hearing from you soon.