Maintenance and Repair Analysts
Maintenance and Repair Analysts
STS
--- STS Technical Services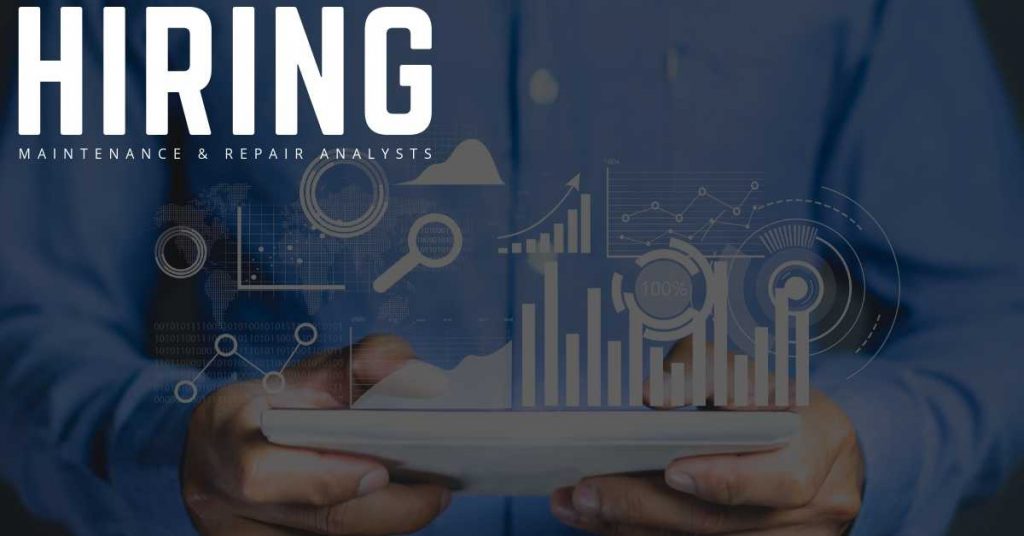 STS Technical Services is hiring Maintenance and Repair Analysts in Denver, Colorado. 
Summary:
The Maintenance and Repair Analyst oversees the repair life-cycle for company-owned material. The Analyst works to assure that company receives the maximum value from these materials by monitoring turnaround times as well as by reviewing repair costs not covered under warranty or contained in select fleet campaigns for which reimbursement is available. Additionally, the Analyst collects and analyzes data to identify issues and business opportunities. The Analyst then uses this business intelligence to make impactful business decisions, such as issuing RFP's to control cost forecasts or proposing and implementing policy changes to support the company's rapid growth.
Duties & Responsibilities:
Engage with maintenance facilities and repair shops to generally manage contracts by confirming work scopes, reviewing invoices and ensuring vendor punctuality/reliability.
Follow-up with maintenance facilities and repair vendors to resolve any discrepancy issues.
Coordinate warranty claims across the applicable fleet. Research aircraft component removals to determine the potential for a warranty claim.
Maintain an inventory of unserviceable components until the completion of the warranty claim process.
Develop and maintain positive, professional relationships with vendors.
Engage in frequent conversations with vendor representatives and evaluate accordingly.
Issue and manage RFP's for aircraft maintenance and repair services.
Ensure contract compliance for the life of the agreement.
Review work-scopes for each component to incorporate necessary Airworthiness Directives, Service Bulletins, and Engineering Orders as directed by engineering specifications and/or engineering and reliability direction.
Coordinate between the OEM's, Maintenance Planning, Materials and Engineering groups to assure all material is available to schedule removals for service bulletins or fleet campaigns.
Submit warranty claims on various unscheduled out-of-service aircraft events, scheduled removals driven by Engineering Orders, Service Bulletins and commitment letters.
Negotiate claims and settlements for labor and material costs with external suppliers when re-work and replacements are not specifically covered by established warranty agreements.
Maintain proficiency in a multitude of contractual supplier agreements that define the warranty details and the specific process in submitting orders and warranty claims.
Utilize Outlook for scheduling and coordinating events across the organization.
Qualifications:
College degree in Business, Engineering or an aviation related degree required; equivalent aviation industry and/or military experience may be considered in lieu of a degree.
Advanced degree preferred.
FAA certification preferred; equivalent aviation industry and/or military experience may be considered in lieu of certification.
3 to 5 years of aviation industry experience in maintenance or as an aircraft operator required.
Experience with Airbus 320 family aircraft maintenance, components and familiarity with commercial aviation repair processes.
Microsoft Office mastery.
Ability to build professional PowerPoint presentations and assemble data in useful visualizations.
dvanced Microsoft Excel ability to collect, evaluate and analyze various data sets and use the derived information to make impactful business decisions.
An entrepreneurial spirit is required.
Support rapid company growth by being flexible and willing to identify, propose and follow-through on exciting projects that promote the continued success of the airline.
Benefits:
Since this is a direct hire job, our client will provide a full benefits package to you. If you would like to learn more about that package, please call 1-800-359-4787.
Thanks for taking the time, and we look forward to hearing from you soon.