Maintenance, Reliability, Technical Publications & Records Specialists (Remote)
Maintenance, Reliability, Technical Publications & Records Specialists (Remote)
STS Technincal Services
--- STS Engineering Solutions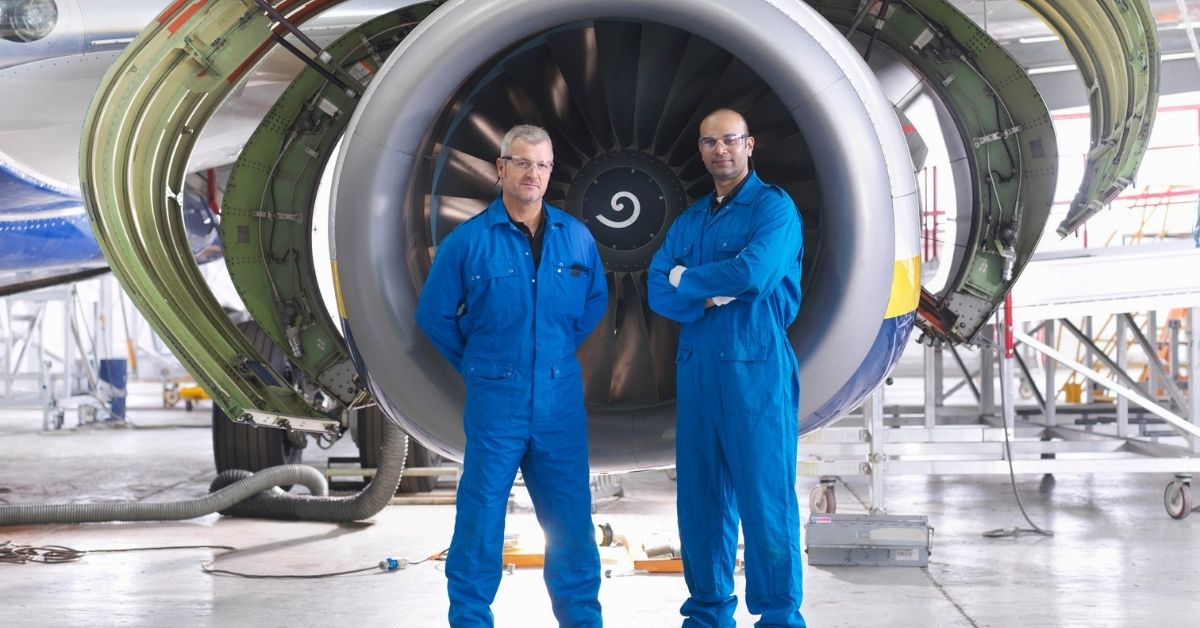 STS Engineering Solutions is hiring Maintenance, Reliability, Technical Publications & Records Specialists to join its award-winning team.
Hiring Note: While this job post does list a location (most platforms require it), the position is 100% remote. It can be done from anywhere. Please keep that in mind when you apply.
Educational Background/Experience:
College/University Degree in Related Field of Study and/or Equivalent Work Experience – Required
Airframe and/or Power Plant Licenses – Strongly Preferred
Project Management Institute (PMI) Certification – Preferred
2+ Yrs. Experience in Maintenance Programs – Specification Development, Optimization and/or Bridging – Required
2+ Yrs. Experience in Reliability Programs – Preferred
1+ Yrs. Experience in Configuration Control – Preferred
1+ Yrs. Experience Regulatory Compliance – Preferred
General Qualifications/Knowledge, Skills, Abilities (KSA):
The ideal candidate will possess most, if not all, of the following attributes:
Knowledge/Experience with Aircraft Maintenance Programs (Specifications & Task Cards, Development, Optimization, Bridging, Evolution Process, etc.)
Knowledge/Experience with Aircraft Service Bulletins, Modifications, Major/Minor Repairs
Knowledge/Experience with Aircraft Reliability Programs
Knowledge/Experience with Aircraft Configuration Control
Knowledge/Experience with using Aircraft Manufacturer Manuals
Knowledge/Experience in compliance with FAA, DOT and EPA Requirements for Aerospace Industry (or equivalent)
Hands-on Aircraft Maintenance Experience – Preferred
Knowledge/Experience with Process Mapping and Implementation of Improvements
Knowledge/Experience with sgml/xml Editing Applications, such as Notepad++ or ArborText
Knowledge/Experience using Publishing Tools, such as Adobe Acrobat and FrameMaker
Knowledge/Experience using Maintenance Program Tracking IT Systems, such as Maintenix (Mxi), SCEPTRE, TRAX, Merlin, etc.
Exposure to Microsoft SQL Server, Oracle or another SQL-Based Database Platform
Strong Microsoft Office Skills (Excel, Word, PowerPoint, Teams, SharePoint)
Strong Computer Skills (Keyboarding, basic functions, web-based applications & browsing, etc.)
Strong Project Management Skills
Ability to Accurately Apply Industry ATA Codes to Maintenance Tasks
Ability to Perform Tasks using Analytics, Reporting, Charting, Graphs and Trends
Ability to Understand and Perform Basic Mathematical Equations
Ability to Fluently Speak, Read and Write English – Required
Ability to Speak, Read and Write Non-English Language(s) – Preferred
Willingness to Comply with Non-Disclosure Agreements and Confidentiality Policies
Excellent Verbal and Written Communications Skills
Eager and Quick Learner
High Performer (Quality AND Quantity)
Physical Ability to Work at a Computer for Extended Periods – Required
Physical Ability to Travel by Land/Air, As Required by Client
Nature of Work:
The workload is project-based and supports a variety of clients and their operational needs.  Project length can vary from a day to over a year. Most projects allow the employee to work from home; however, some clients may require on-site support. Applicants must be willing to be flexible with work location, work hours and work scope.
Desired Characteristics:
The ideal candidate is ready for any challenge that is thrown their way, and is a positive, hard-worker with a passion for learning and mastery of their assigned tasks. The candidate must have the ability to self-motivate and multi-task, while still meeting required production goals. The candidate must be able to successfully work as an individual contributor, as well as perform in a collaborative team environment. The candidate must be able to rightly prioritize tasks to support contractual deliverables to our clients in a timely manner.
Classification:
Non-Exempt – Hourly – Full Time Regular: Subject to the overtime pay provisions of the Fair Labor Standards Act — Or — 1099 Contractor/Consultant, No Benefits: Subject to the overtime pay provisions of the Fair Labor Standards Act.
General Responsibilities:
The Maintenance Programs & Reliability Engineer reports directly to the Director Maintenance Programs & Reliability.
A Maintenance Programs & Reliability Engineer may perform one or more of the following duties:
Aircraft Maintenance Program Development, Optimization and/or Bridging (Specifications)
Management of Aircraft and/or Engine Reliability Programs
Aircraft Configuration Control Management
Audits and Records Reviews
Authoring and Publication of Technical Data
Data Validation and Entry
Preparing Reports, Manuals and Other Documentation on the Status, Operation and Maintenance of Business Processes
Ad Hoc Projects
About STS Engineering Solutions:
STS Engineering Solutions handles everything from aircraft repairs and modifications to STCs. With more than 200 years of combined experience in the industry, STS' aerospace engineering team stands ready to augment your aircraft with a cadre of multi-disciplined experts and immediate access to FAA / DER Services. To learn more about STS Engineering Solutions and what makes it the company with "Total Solutions to Keep You Flying," please visit  www.stsaviationgroup.com or call 1-800-800-2400.
#ZR