Manager: Maintenance Program Implementation & Analysis
Manager: Maintenance Program Implementation & Analysis
STS
--- STS Technical Services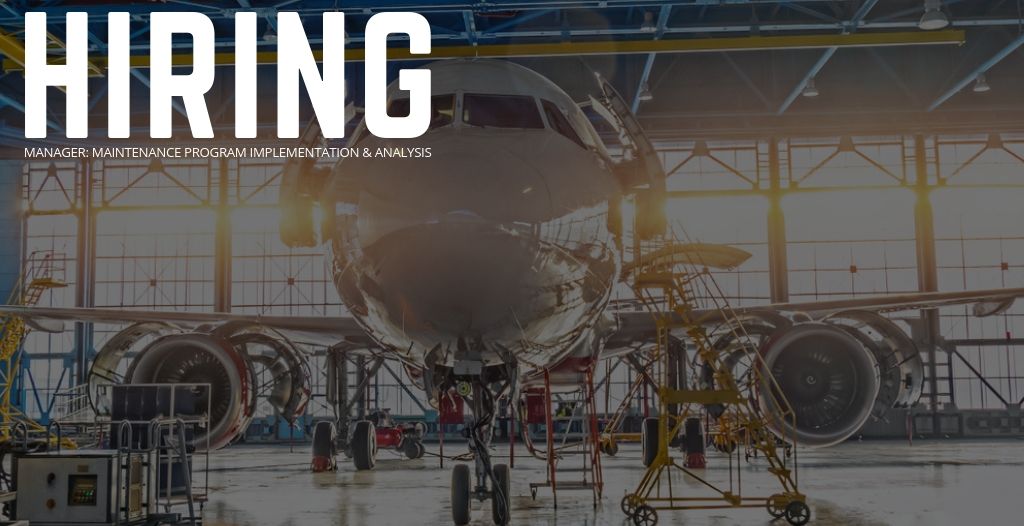 STS Technical Services is hiring a Manager: Maintenance Program Implementation & Analysis in Chicago, Illinois.
Job Overview:
The Manager – Maintenance Program Implementation and Analysis leads and directs team of analysts responsible for implementing the requirements of the scheduled maintenance program for company's fleet of aircraft into packages that optimize maintenance efficiency and aircraft availability. This person ensures safety, regulatory and reliability requirements are met. This person supports strategic initiatives involving aircraft scheduled maintenance. This person coordinates implementation plans with various Tech Ops departments including Maintenance Programs, Planning, Records, Methods & Standards, and Engineering. This person establishes and maintains strong business relationships with Aircraft Maintenance  and is an interface point of contact.
Responsibilities:
Manage, coach and train personnel including conducting performance planning and review
Work with Maintenance Programs, Methods and Standards, Planning, Engineering, QA and other departments to ensure compliance with program and regulatory requirements
Establish priorities to meet operational needs and special project schedules, assign and manage group resources and projects
Develop and manage team processes and procedures, and Identify and implement opportunities for improvements and instill a continuous improvement culture
Required Qualifications:
AS/Technical Degree or equivalent work experience
Knowledge of aircraft systems and Maintenance Programs
Strong verbal and written communication skills at all levels
Ability to analyze data and develop optimal recommendations
3+ years airline or military aviation maintenance experience
Supervisory experience
Must be legally authorized to work in the United States for any employer without sponsorship
Successful completion of interview required to meet job qualifications
Reliable, punctual attendance is an essential function of the position
Preferred Qualifications:
BS Degree/A&P License
Knowledge of maintenance planning
Knowledge of SCEPTRE, TRAX or other maintenance MRO system
3+ years in leadership roles
Benefits:
Since this is a direct hire job, our client will provide a full benefits package to you. If you would like to learn more about that package, please call 1-800-359-4787.
Thanks for taking the time, and we look forward to hearing from you soon.