Manufacturing Engineers
STS
--- Website STS Technical Services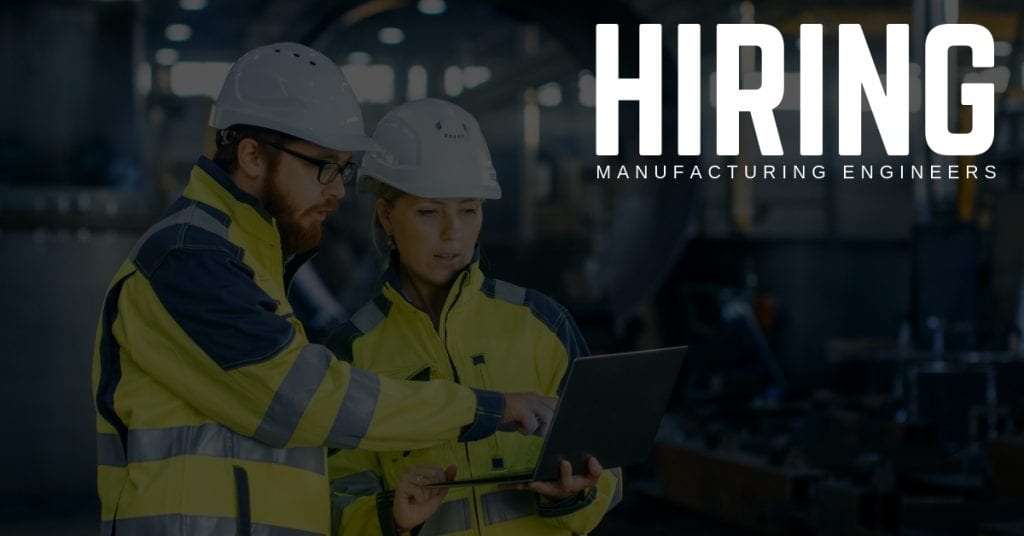 STS Technical Services is hiring Manufacturing Engineers in Lansing, Michigan.
This opportunity is great for those who thrive under pressure and not only have a passion for Quality but Customer Service.
The Manufacturing Engineer plans, directs, and coordinates manufacturing processes in an industrial plant.
If you are interested in a work environment that provides support, encouragement and development… we want you!
Manufacturing Engineer Responsibilities:
Development, review, maintenance, and control of engineering documentation. Including TDP (Technical Data Package), Bill of Material, Process Flow / Routings, Floor Layouts, PFMEA, and Work Instructions.
Provide support to estimating on quoting.
Develop and validate processes and processing times / standards.
Support lessons learned activities into quotes and standards.
Identification of tooling needs. Assistance in tool conceptualization.
Support manufacturing with process and document interpretation.
Identify and address opportunities to eliminate waste within the manufacturing process.
Participate in departmental continuous improvement efforts and support/implement lean activities.
Secondary Responsibilities:
Work with Quality and Weld departments to ensure validation checks are built into the process.
Support corrective actions as required.
Support Program Management in APQP activities, as well as project cost adherence.
Support C.I. activities as requested.
Consult with customers, and provide expertise, to maximize the integrity, efficiency and manufacturability of designs on new and existing projects.
Provide floor support during trouble shooting activities
Assist with customer activities/support as requested
Maintain high level of housekeeping in the work area, including 5S.
Maintain a positive working relationship with all levels of the organization.
Adherence to all company policies, procedures, external regulations and legal requirements.
Other duties as directed by management.
Manufacturing Engineer Requirements:
Bachelor's degree (B. A.) from four-year college or university and five years related experience and/or training; or equivalent combination of education and experience.
Ability to read and interpret blueprints, models, drawings and specifications.
Extensive working knowledge of manufacturing practices in a diverse range of processes.
GD&T experience required.
Extensive knowledge of process flows, material flow, assistive tooling devices.
Project management experience preferred.
Excellent organizational, analytical, interpersonal and communication skills.
Ability to work in a fast paced and varying environment.
Ability to work well with others in a team environments.
Proficient in Microsoft Office software.
Proficiency in 3D modeling software preferred.
Ability to read and write in English.
Ability to work with mathematical concepts such as probability and statistical inference, and fundamentals of plane and solid geometry and trigonometry. Ability to apply concepts such as fractions, percentages, ratios, and proportions to practical situations.
Ability to apply problem solving tools and methodology to a variety of manufacturing and business process issues.
We know it takes great people to do great work, so if you're interested in joining our family, we encourage you to apply on this page. Have questions about this job or the benefits that come with it? Give us a call at 1-800-359-4787.
Thanks for taking the time, and we look forward to hearing from you soon.