Master Technical Training Instructors
Master Technical Training Instructors
STS
--- STS Technical Services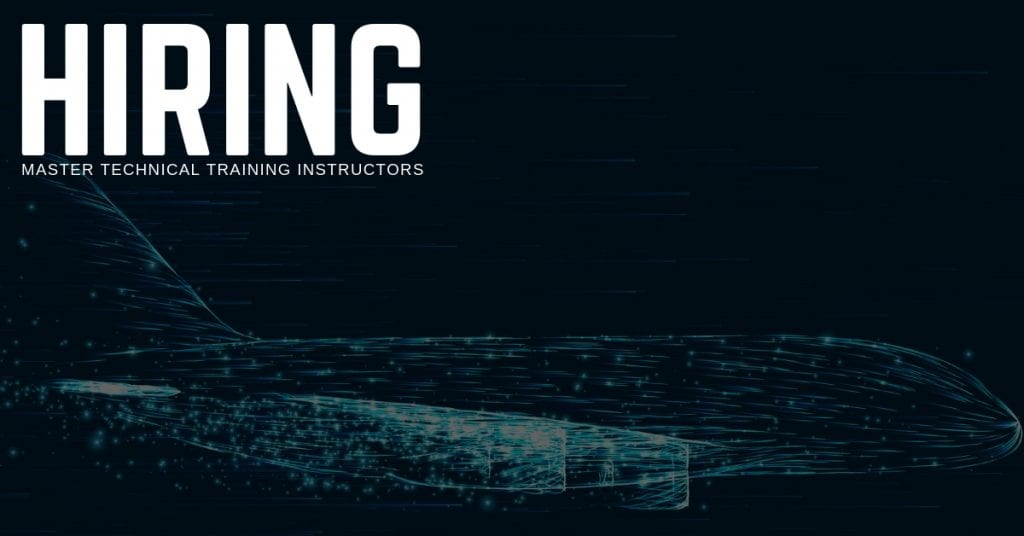 STS Technical Services is hiring Master Technical Training Instructors in Savannah, Georgia.
Position Purpose:
Under minimum supervision, research, assist in the development, organize and deliver training curriculum. Act as an internal consultant on training issues in areas of expertise. Support training as assigned at all GAC and FlightSafety facilities. Support Lead Training Instructors and mentor other training instructors as required.
Qualifications:
Aircraft manufacturing and Repair Station knowledge and or experience required.
Sheet metal and structures experience required.
Bachelors degree preferred or equivalent combination of education and experience.
Five to eight years experience in aviation industry, including relative experience.
Three to five years experience in training related area.
See Other Requirements section
Other Requirements:
A&P, FCC, or Pilot License preferred.
Instructor development training is required.
If the instructor will be a member of the FlightSafety Total Technical Training program, an FSI Master Technician Certification required.
Expert user of PowerPoint, MSWord, and Lotus Notes.
Ability to utilize media equipment.
Ability to read/interpret blueprints and wiring diagrams.
Ability to solve the problems between peers and subordinates.
Must exhibit excellent verbal, written, and teaching skills.
Job Description:
Conduct classroom and practical training as requested at all GAC and FlightSafety facilities.
Training may include certification training for engine/APU qualifications, Aircraft Recurrent/Refresher Training, Familiarization Training, and System Line Maintenance Training on assigned aircraft or on assigned systems for employees and customers.
Identify, research, and verify technical accuracy of information required for training course development. Monitor all applicable information sources to determine required changes to current training programs.
Oversee the development of new or updated training programs.
Report progress to lead instructor.
Interface with engineering and other cognizant personnel while using engineering material/technical data (block diagrams, blueprints, test specifications, and reports) to determine training content.
Working with other instructors, guide the projects/subjects that they are working on to make sure any training development project meets established milestones.
Ensure established standards are upheld.
Work with lead instructor to determine training needs and help determine the best approach to provide required training to the work-force and our customers (classroom, hands-on, CBT).
Prepare all necessary training materials (course outlines, lesson plans, books, handouts, presentations, CBTs) needed to meet training objectives while maintaining established departmental, company, and training provider standards.
As assigned, maintain technical expertise on existing products and acquire knowledge on new product designs from available sources, i.e. Engineering, Tech Ops, Pubs, etc.
As assigned, obtain and maintain qualification to instruct in at least three subject areas (system, area or subject) and any associated simulator requirements.
Schedule Aircraft Equipment resources as required for Practical Training.
Prepare and coordinate technical data and training information as required for use in off-site training/seminar sessions.
Develop and maintain Computer Based Training. 11.Solicit, promote, and exhibit a spirit of teamwork.
Additional Functions:
Mentor Training Instructors as required and provide assistance in the development of their skills and abilities.
Promote and ensure a safe training environment.
Update training programs/records accordingly.
Travel as necessary to conduct training.
Performing other duties as required and/or assigned.
Benefits:
At STS Technical Services we offer a comprehensive benefits package to all employees, and candidates of every background are encouraged to apply.
If you have questions about pay rates, benefits, etc…  please contact us at 1-800-359-4787.
Thanks so much, and we look forward to hearing from you soon!