Material Coordinators
STS
--- STS Technical Services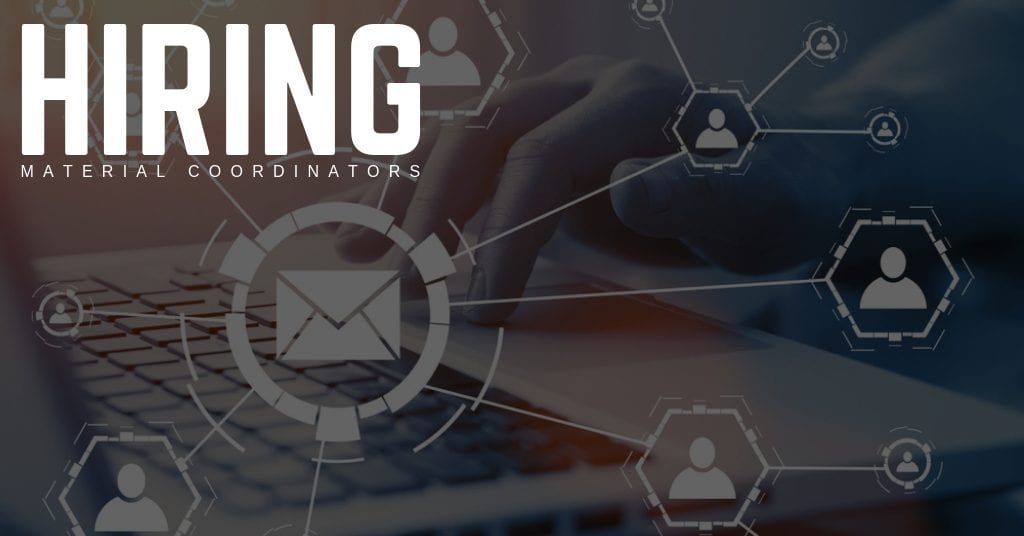 STS Technical Services is hiring Material Coordinators in San Antonio, Texas!
Essential Duties & Responsibilities:
The Material Coordinator coordinates and expedites flow of material, parts, and assemblies within or between departments in accordance with production and shipping schedules or department supervisors' priorities.
In this job, the Material Coordinator reviews production schedules and confers with department supervisors to determine material required or overdue and to locate material, requisitions material and establishes delivery sequences to departments according to job order priorities and anticipated availability of material; arranges for in-plant transfer of materials to meet production schedules, and with department supervisors for repair and assembly of material and its transportation to various departments, and examines material delivered to production departments to verify if type specified.
This Worker may monitor and control movement of material and parts along conveyor system, using remote-control panel board, compute amount of material needed for specific job orders, applying knowledge of product and manufacturing processes and using adding machine; compile report of quantity and type of material on hand, move or transport material from one department to another, using forklift, hand or industrial truck; may compile perpetual production records in order to locate material in process of production, using manual or computerized system, and maintain employee records
Education & Experience:
High School Diploma or Equivalent
Able to read and interpret work orders, requisition part lists, specifications, shipping and receiving documents, etc…
Ability to document and maintain material requisitions, picking instructions, etc…
Able to apply basic mathematics to count, add, subtract, inventory parts and supplies, etc…
Able to set up and operate a variety of hand tools: hammers, crowbars, wire counters, etc…
Able to fabricate special containers as required for shipment of parts per Company and customer specifications.
Able to set up and operate a variety of simple measuring devices: scales, etc…
Able to operate company vehicles and other GSE equipment required for delivery and storing of material and supplies.
Able to operate a terminal or computer to input, retrieve and interpret information regarding ordering, inventory and tracking of stock.
Able to set up and operate stationary and portable barcode readers, pan stock counting and packing equipment and banding equipment.
Able to operate overhead cranes, hoists, side loaders, forklifts, tow motors, etc…
Benefits:
STS Technical Services offers direct deposits / electric payroll, an awesome medical insurance program, cash advances, and the opportunity to refer a friend for compensation.
We know it takes great people to do great work, so if you're interested in joining the STS Aviation Group family, we encourage you to apply on this page. Have questions? Give us a call at 1-800-359-4787.
Thanks for taking the time, and we look forward to hearing from you soon.