Mechanical Assemblers
STS
--- STS Technical Services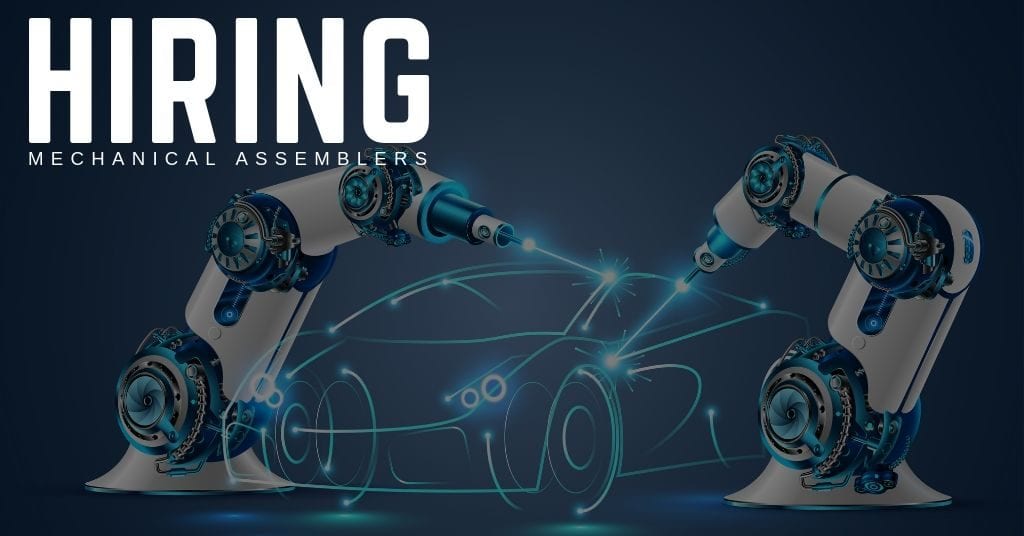 STS Technical Services is hiring Mechanical Assemblers in Anniston, Alabama, to join forces with one of our Fortune 500 clients!
This is an evaluation-hire opportunity where you will work as a contract employee before being considered for full-time position.
The primary mission of the Mechanical Assembler is to assemble, test, and inspect operations encountered in the production process on heavy equipment vehicles. True mechanical aptitude is a must.
This is an assembly role that takes place within permanent test stations rather than on a moving line.
Essential Duties & Responsibilities:
Demonstrate the ability to comprehend basic schematics and work instructions (electrical, hydraulic)
Ability to work on your own without a lot of supervision
Ability to inspect product to ensure the highest quality output possible at every stage of the build
Interface positively with customer and coworkers
Demonstrated capability of multiple tasks within a station
Qualifications:
High School Diploma or GED equivalency
1 year experience in Assembly capacity
No aversion to being in confined spaces
Benefits:
Since this is an evaluation hire opportunity, our client will provide a full benefits package to you. If you would like to learn more about that package, please call 1-800-359-4787.
Thanks for taking the time, and we look forward to hearing from you soon.