Mechanical Designer
STS
--- STS Technical Services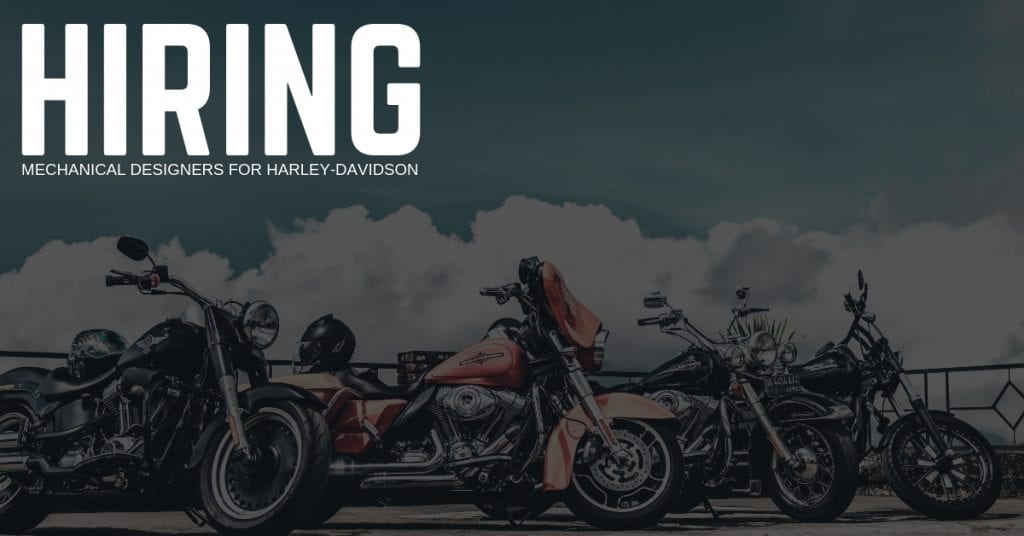 STS Technical Services is hiring Mechanical Designers in Milwaukee, Wisconsin.
Join our client, one of the world's most renowned and respected motorcycle manufacturers, in analyzing and evaluating components and systems for brand-new motorcycle models. Work on the cutting edge of mechanical analysis for an industry leader. This is a long-term contract.
Essential Duties & Responsibilities:
A minimum of 4 years of relevant experience. In addition, they will have demonstrated the following:
Extensive experience with the use of Creo to design and integrate mechanical components and assemblies is required;
A candidate with experience in the use of Creo for the management of whole-vehicle assemblies via Simplified Reps will be at the top of the list;
Experience in ProCable is also a bonus;
The ability to proactively influence team members to resolve issues.
Qualifications:
Use Creo CAD software to create and maintain design envelopes for use by project Designers and Design Engineers (DEs);
Use Creo to evaluate the Virtual Assembly (VA) at the vehicle-level and ensure adherence to modeling and assembly Best Practices;
Use Creo and Microsoft Excel to conduct VA vs. Bill of Material (BOM) and weight tracking audits;
Communicate VA quality and weight roll-up findings to project personnel, track status, and confirm closure;
Use Creo to save vehicle-level Simplified Reps as CreoView files to be used during weekly Integration Reviews and by individual stakeholders;
Use Creo to assist DEs and Designers on specific and limited modelling and large assembly management tasks;
Assist in tracking part availability in preparation for mockup and prototype builds at the PDC and communicate with Designers and DEs to obtain updates for quantity and arrival information.
Benefits:
The benefit plans available to you are:
Medical/MEC: Minimum Essential Coverage = Affordable Care Act Preventive Care Coverage + Hospital Indemnity and Group Accident
Dental: Full coverage nationwide PPO coverage or HMO option for Florida only
Vision: Full nationwide coverage plan
Short- and/or Long-Term Disability plans
Life insurance for yourself, your spouse, your children
Critical Illness and Critical Accident plans
Have questions? Give us a call at 1-800-359-4787. Interested? Apply now on this page.  Thanks for taking the time, and we look forward to hearing from you soon.