Mechanical Maintenance Technicians
Mechanical Maintenance Technicians
STS
--- ARAUCO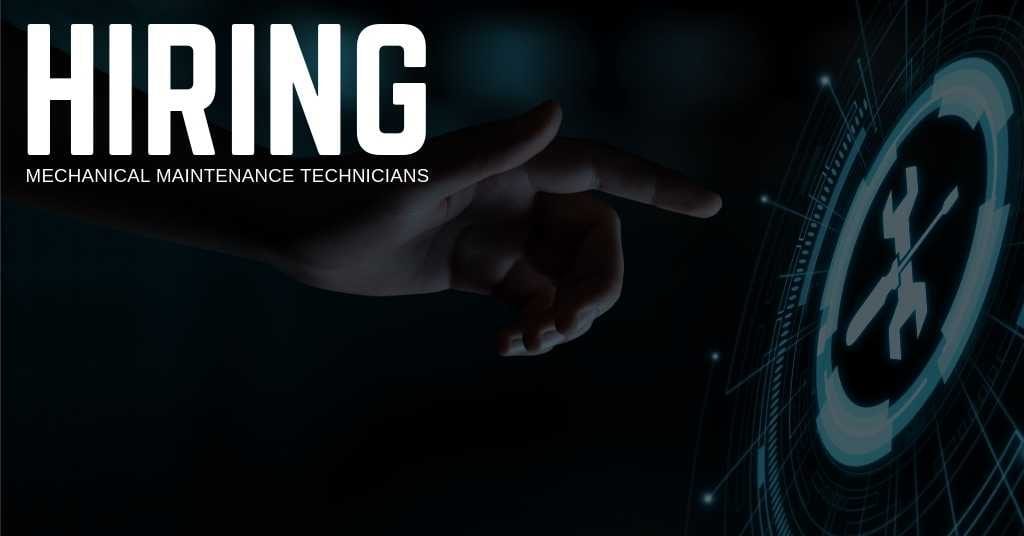 STS Technical Services is hiring Mechanical Maintenance Technicians in Bennettsville, South Carolina!
Job Summary:
Safely and efficiently respond to all maintenance issues and upset conditions and strive to increase overall mill reliability.
Essential Duties & Responsibilities:
Respond to mill breakdowns in a timely and efficient manner, working closely with area operators to resolve maintenance related issues.
Maintain Maintenance Log book ensuring it is current at the end of each shift.
Take ownership of assigned Area and show support for the Area Management initiative within the mill. This includes knowing the downtime, quality and safety issues in your Area and work to resolve them.
Assist in developing PMs for your area.
Daily interaction with Area Operators and PIC's to know and address their issues.
Communicate maintenance issues to Operators, PIC's, Planners, and peers in an effective and efficient manner.
Interface with Area Planner to coordinate down day & daily work schedules.
Work with other crafts & operators to increase uptime reliability. Assist other crafts during breakdowns.
Check the 'Malvern Action Log' daily and work with the Area Planner to get items in your Area resolved.
Investigate the root cause of equipment failure and make recommendations for long term fix.
Enter appropriate work requests for required follow-up work.
Complete assigned work orders or other PM/PdM activities as assigned.
Seek to continually improve skill-set (with vendor training, web based training, seminars, etc).
Attend and participate in maintenance crew meetings and other group functional meetings and training.
Support the Asset Reliability Process (ARP) as it is rolled out. This includes Area Management, Planning & Scheduling, Daily Schedules, etc.
Support the crew to maintain activities for meeting, training, and on-shift vacation coverage.
Wear radio and respond to issues in your area when needed. Let operations and peers know about changes made while on shift.
Qualifications:
Two year Degree in Mechanical studies.
High School Diploma or equivalent required.
3+ years industrial mechanical skills experience required. (bearings, hydraulics, pumps, gearboxes).
2 years industrial welding and fabrication experience required.
3+ years industrial mechanical troubleshooting skills required.
Working computer knowledge, including Microsoft Word, Excel, and Outlook preferred.
Written and communication skills preferred.
Ability to work extended hours and rotating shift as required.
Ability to work at heights in hot, noisy & dirty environments required.
Ability to lift 50 Ibs required.
Proven ability to be a self-motivated and self-starter required.
Working knowledge of Microsoft Office and Outlook preferred.
Benefits:
Since this is a direct hire job, our client will provide a full benefits package to you. If you would like to learn more about that package, please call 1-800-359-4787.
Thanks for taking the time, and we look forward to hearing from you soon.