Metallurgy Engineers
STS
--- STS Technical Services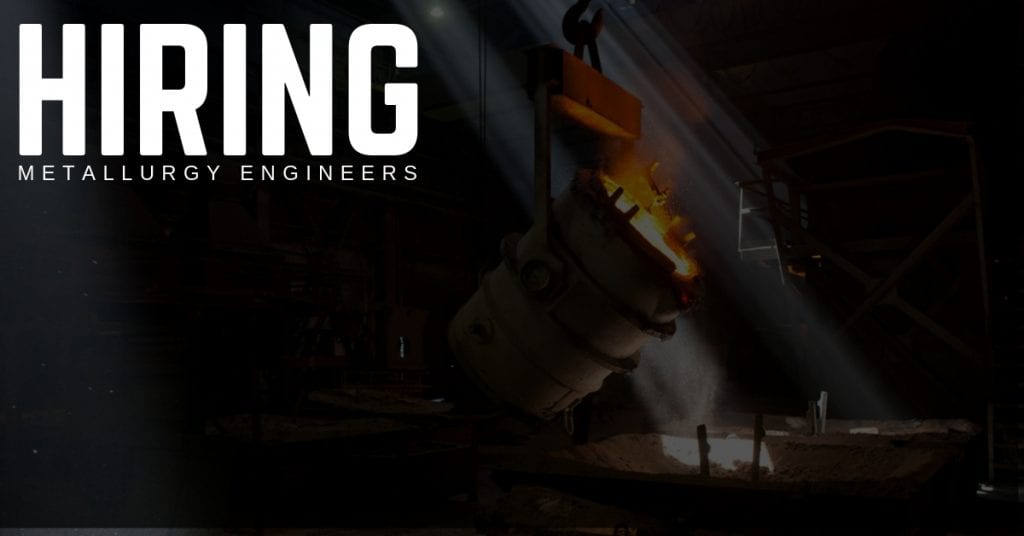 STS Technical Services is hiring Metallurgy Engineers to design metal parts, study the properties of metals and solve problems in manufacturing at our client's facility in Milwaukee, Wisconsin. The successful candidate will work with a mining engineer to coordinate the extraction process and extract the metal from the ore once it has been mined.
Job Duties:
Determines appropriate heat treat recipes and creates heat treat process sheets for carburizing, normalizing, quench, temper, stress relief, induction hardening, flame hardening, and other associated processes.
Prepares and analyzes samples, including case depth and metallography analysis.
Advises repair, maintenance and rebuild of production heat treat equipment based on sample analysis, furnace chart analysis, etc.
Identifies and advises any tooling, gauging, instrumentation or capital equipment needs for the heat treat facility.
Participates and supports with failure analysis.
Qualifications:
Minimum of Bachelor of Science Degree in Engineering, Metallurgical Engineering, or Materials Science Engineering.
Minimum 2 years of industrial experience in materials selection, failure analysis, materials processing, steel making, materials testing, welding metallurgy and metallographic interpretation
Candidates must have induction hardening and carburizing experience.
Experience in failure, fatigue and microstructure analysis
Detailed and diversified knowledge of metallurgical and material science principles for a wide range of metals and other materials
Knowledge of the global materials community and standards
Benefits:
STS Technical Services offers direct deposits / electric payroll, an awesome medical insurance program, cash advances, and the opportunity to refer a friend for compensation.
We know it takes great people to do great work, so if you're interested in joining the STS Aviation Group family, we encourage you to apply on this page. Have questions? Give us a call at 1-800-359-4787.
Thanks for taking the time, and we look forward to hearing from you soon.