MRB Engineers (Aerodynamics)
MRB Engineers (Aerodynamics)
STS
--- STS Technical Services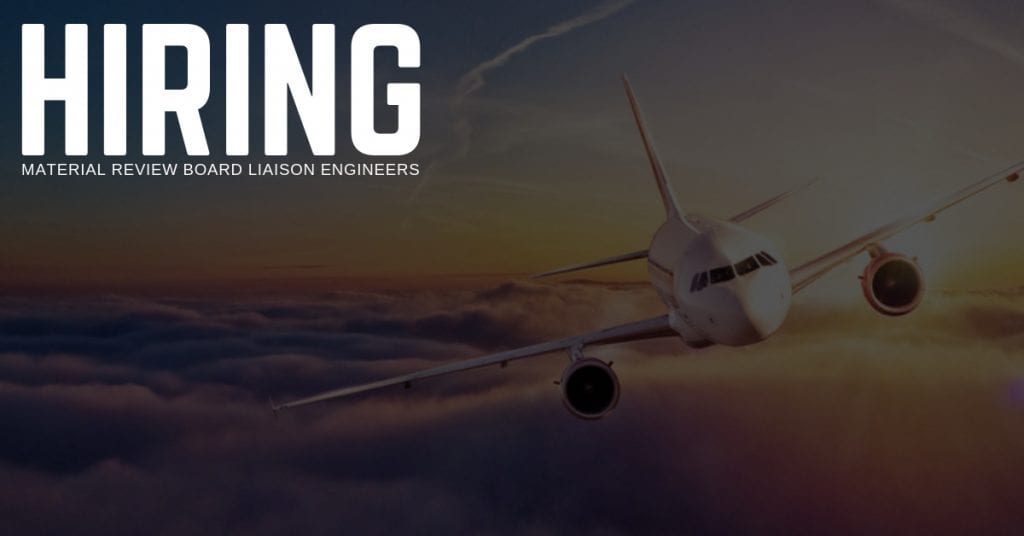 STS Technical Services is hiring MRB Engineers (Aerodynamics) in Melbourne, Florida.
Provide product engineering support for production line and production flights as related to flight controls and aerodynamic related issues.
Primary Job Functions:
Functional analysis for non-conformities based on design criteria and certification reports of flight control systems and aerodynamic issues.
Assigns responsibility for technical dispositions of non-conformities for the above systems on production line.
Evaluate technical dispositions impact on production schedules, safety, quality aspects, documentation and costs/benefits involved.
Direct interface with other internal/external engineering areas involved on non-conformity analysis.
Substantiate the approval of non-conformities considered "minor" and present for the local authorities as required.
Elaborate dispositions for non-conformities detected on supplier components in case of Embraer's design responsibility.
Validate  supplier's  dispositions  for  non-conformities  in  case  such  supplier  is  not delegated as MRB.
Start  a  design  revision  process  with  engineering  staff  for  those  cases  which  the disposition will affect interchangeability or maintainability of the product.
Provide engineering support for trouble shootings on production line and production flights.
Ensure project related engineering data is in compliance with corporate policies and certification requirements.
Apply technical principles, theories and concepts to solve a wide range of challenging engineering problems.
Provide mentorship, training, and guidance for junior engineers
Qualifications:
BS/BA degree in Engineering (Aerospace or Mechanical)
Must have a 3 to 5 years minimum of related engineering experience. Recent aircraft related experience is preferred.
Aircraft operation/maintenance (MCC) or production line experience desired (professional levels).
Prior MRB authorization preferred.
Knowledge, Skills & Abilities:
Ability to analyze and interpret company products (e.g., analyzing and troubleshooting aircraft systems problems).
Makes use of and applies job practices techniques standards, principles, theories, and concepts.
Knowledge of verification, validation, certification and qualification processes and procedures.
Understands governing regulations and compliance requirements.
Ability to assess and document test or analysis data to show compliance.
Skills to build and manipulate data sets, (e.g., compare CATIA to measurement data).
Knowledge of design concepts and techniques (e.g., concurrent engineering, Design for Manufacture/Assembly).
Knowledge of responsibilities and tasks performed by various Engineering departments/disciplines (e.g., design, test, software, technology, avionics.
Familiarity with Flight Data Recording software preferred.
Familiarity with CATIA V5–Understanding of drawing practices, material properties, and manufacturing processes.
Demonstrated knowledge of aircraft flight control surface manufacturing, installation, rigging, and trim.
Proficient computer skills with use of Microsoft office applications.
Effective time management and organizational skills.
Ability to become involved in a number of projects in a fast paced team environment.
Highly motivated self-starter.
Customer focused with good relationship building skills.
Professional appearance and demeanor.
Must possess good written and oral presentation skills.
Portuguese or Spanish language skills a plus.
Benefits:
Since this is a direct hire job, our client will provide a full benefits package to you. If you would like to learn more about that package, please call 1-800-359-4787.
Thanks for taking the time, and we look forward to hearing from you soon.