NDT Technicians (Level II)
NDT Technicians (Level II)
STS
--- STS Technical Services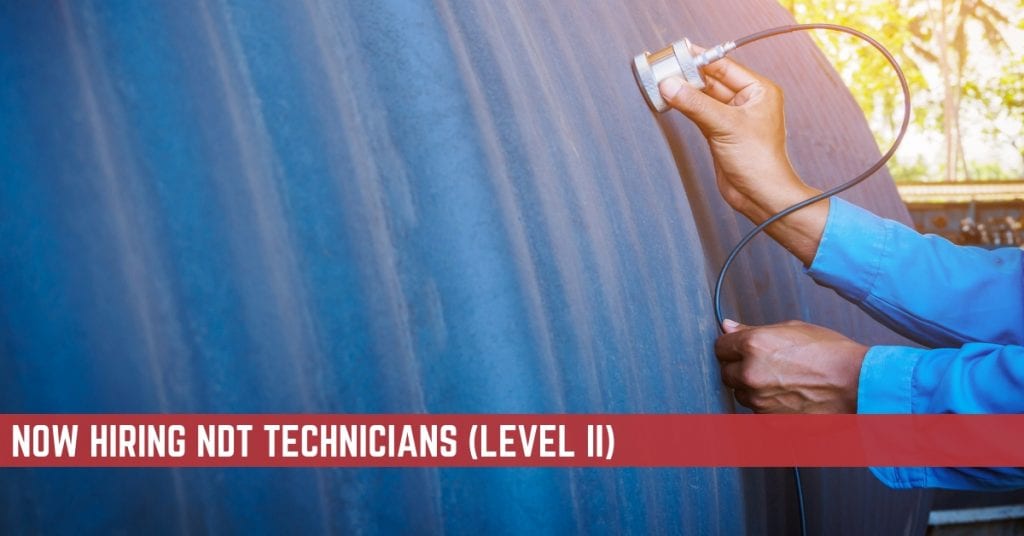 STS Technical Services is hiring NDT Technicians (Level II) in Mesa, Arizona.
Position Summary:
Performs nondestructive inspection to assure parts, materials and assemblies conform to engineering specifications and quality requirements.
Job Responsibilities:
Works from engineering specifications and oral/written instructions to plan and perform the more routine inspection techniques such as magnetic particle and penetrant. Evaluates parts and materials to assure conformance to all quality and engineering requirements.
Routes rejected parts and assemblies to appropriate department for disposition and repair. Alerts supervision on any noteworthy trends and issues.
Effectively communicates and coordinates with supervision, manufacturing personnel, and other company personnel to obtain and/or furnish information.
Performs other related duties.
Education:
Requires Associate's degree or equivalent in non-destructive testing.
Experience:
Requires two years' experience in nondestructive testing. Holds or has held at least one (1) Level II NDI certification.
Level 2 technician in magnetic particle and fluorescent penetrant processing.
We know it takes great people to do great work, so if you're interested in joining the STS Aviation Group family, we encourage you to apply on this page. Have questions? Give us a call at 1-800-359-4787.
Thanks for taking the time, and we look forward to hearing from you soon.