OEM Product Line Managers
OEM Product Line Managers
STS
--- STS Component Solutions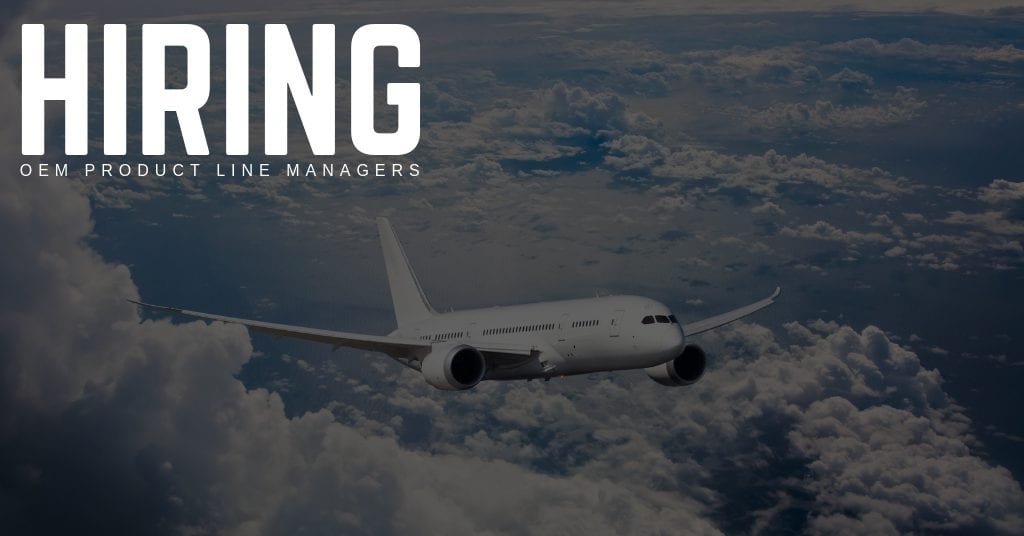 STS Component Solutions is now hiring OEM Product Line Managers to work out of its headquarter office in Palm City, Florida.
Nature of Work:
Provide daily support on OEM Product Development, Marketing and Sales Efforts
Conduct research and analysis of current and new OEM opportunities
Liaison between OEM & STS CS Sales, Support and Business Development teams
Develop, Implement and Manage marketing roll-out plans and campaigns
Analyze sales data to maintain inventory stock levels for OEM Products
Internal Subject Matter Expert for product lines being supported
Educational Background/Experience:
Bachelors Degree from an accredited college or university and / or aviation related experience
General Qualifications/Knowledge, Skills, Abilities:
Strong knowledge of supply chain, purchasing, finance and commercial aircraft aftermarket.
Above average knowledge of Microsoft Excel and PowerPoint
Detail oriented, analytical, strong organizational skills and ability to work in team environment but also independently, when required
Self-Motivated
Strong executive written and communication skills
Detailed understanding of Commercial Aviation, Aftermarket, OEM Products and Aircraft IPC's
Analyze data to make recommendations on key business decisions to grow revenue.
General Responsibilities:
Manage the day-to-day activities of the OEM/Aftermarket Assigned Products and OEM's, consisting of all RFQ's, PO Placement, Forecast/Stocking Orders, Push Lists – Aging Inventory and Zen Desk.
Asses global market demand, identify opportunities for growth and manage inventory pricing.
Work with sales team to assist in annual budgeting process, OEM Marketing initiatives, CRM reporting, grow sales and increase profit annually.
Develop and grow business relationships with OEM partners.
Travel to conferences, customers and business meetings.
As assigned by Director or Group President
Ability to learn Quantum and develop enhancements to improve and/or streamline processes.
Aftermarket Product / Pricing Analysis:
Evaluate market availability and competitor pricing on OEM Products
Develop and implement pricing strategy and summarize analysis for executive review.
Develop and implement sales action plan and determine budgetary impact for each sales region.
Coordinate with OEMs regarding sales, budgeting, customer visits, new products, service bulletins, airworthiness directives, etc.
Provide Sales, Support & Business Development with technical data and intelligence on OEM Products to assist them in their efforts.
Prepare executive OEM summary for review and internal distribution
About The Company:
On-time delivery of certified aircraft parts lies at STS Component Solutions' core. We specialize in materials management, OEM distribution and supply chain solutions. We have a knack for locating hard-to-find aircraft / engine parts and stock a rotable inventory in strategic warehouses around the world. To learn more about us, please visit: https://www.stsaviationgroup.com