Planners
STS
--- STS Technical Services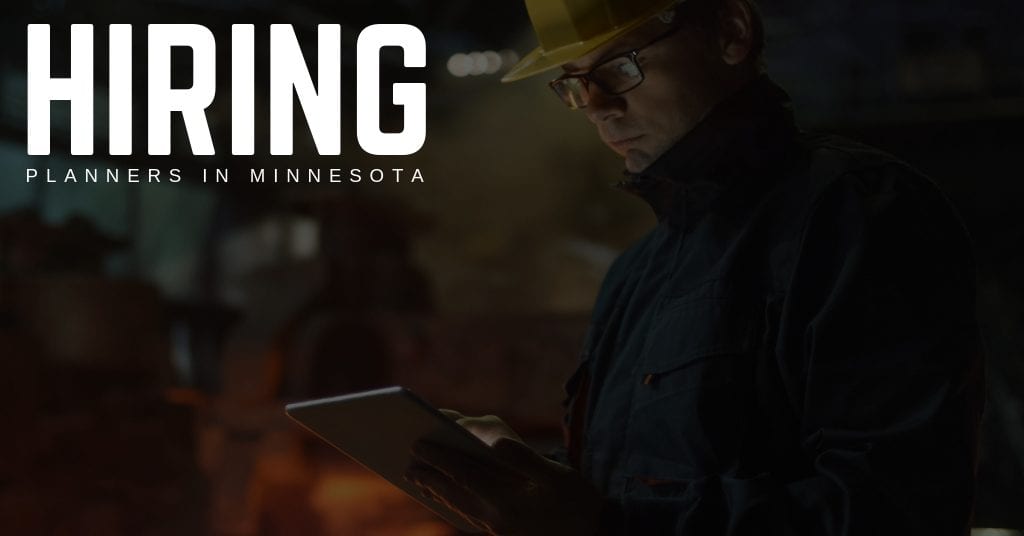 STS Technical Services is now hiring Planners in Virginia, Minnesota.
Essential Duties & Responsibilities:
Through close interaction with the Operations Manager and supervisors in the assigned area, establishes and monitors planned maintenance schedules to meet customer needs.
Participates in daily, weekly and monthly planning meetings with key stakeholders.
Reviews, prioritizes and schedules jobs.
Establishes and maintains a maintenance history on all completed jobs.
Supports execution of contracts by preparing scopes of work for internal and external jobs, initiates request for parts and materials, generally interfaces with warehouse department, but will have to deal directly with vendors for provision of services and equipment.
Responsible for supporting the assigned area supervisors in all facets of job preparation, execution and follow up as prescribed by our client's standards. This includes time spent "in the field" to assure readiness and availability of materials and equipment resources.
Develop, monitor and adjust preventive maintenance schedules for welding machines.
Understanding the importance of maintaining the integrity of information in the job files.
Assist the Operations and Service Managers and supervisors in the planning and organization for planned major rebuilds and equipment relocation.
Generates and provides data and reports to support departmental budgets, to assist with the measurement of key performance indicators.
Plan & Schedule projects, such as Shovel rebuilds, up to $10,000,000.00
No authority on matters of expenditures, changing policies, or implementing plans.
Education and Experience:
Education and/or experience equivalent to a High School Diploma or GED, supplemented by advanced training up to or including a Bachelors degree in an appropriate field.
Ability to gain knowledge of site processes, equipment and infrastructure.
Skilled in utilizing computer databases to research, maintain, and update records and files.
Ability to communicate effectively, both orally and in writing.
Knowledge of basic preventive maintenance on assigned equipment.
Ability to develop and maintain awareness of occupational hazards and safety precautions. Skilled in following safety practices and recognizing hazards.
Benefits:
Since this is a direct hire job, our client will provide a full benefits package to you. If you would like to learn more about that package, please call 1-800-359-4787.
Thanks for taking the time, and we look forward to hearing from you soon.