Principal Business Analysts
Principal Business Analysts
STS
--- Oshkosh Corporation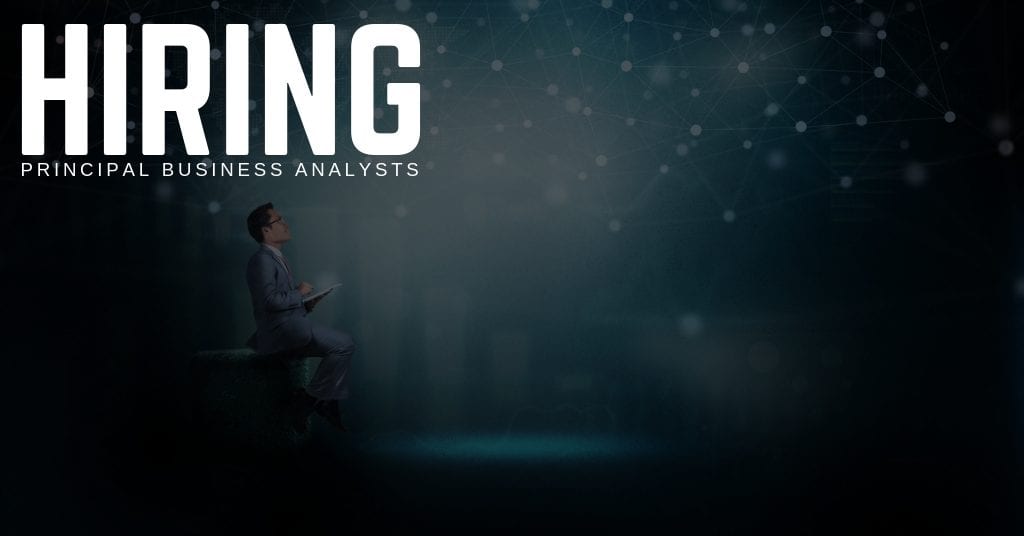 STS Technical Services is hiring Principal Business Analysts in Oshkosh, Wisconsin.
Work for our premier client who is a leader in their industry. This is a great opportunity to grow with for a Fortune 350, multi-billion dollar company who has won numerous awards including: Glassdoor 2019 Best Places to Work, and 2019 World's Most Ethical Companies.
Job Summary:
The Principal Business Analyst is a senior technical and business analysis role in the Information Technology (IT) organization. This position will work closely with application business analysts and owners to understand the end-to-end integration processes for conducting business transactions. Elicit, analyze, validate, and document integration requirement between application endpoints with project stakeholders. Design and recommend integration solutions and provide effort estimates based on available and best-fitted integration tools and platforms. Partner with integration technical leads and developers to design integration services and to promote the best practices. A successful applicant will have broad technical understanding of integration methods and design patterns. Address complex business processes and provide innovative solutions for the business. Require strong analytical and communication skills.
Essential Duties & Responsibilities:
Lead integration design and architecture discussions for on-premise and cloud applications engaging the business, IT infrastructure, IT security, and IT application teams across all of Oshkosh's business units
Validate and future proof integration design solutions with software vendors, internal service providers, application business analysts, and application developers
Create or review and approve Integration designs for projects
Prepare, conduct, and evaluate proof-of-concept integration solutions per business use cases. Quantify the business values and articulate the value proposition to application teams and senior management
Document and diagram current and future state integration processes across business applications.
Inventory and maintain an Integration repository across segments in order to promote reusability
Initiate both group and one-on-one meetings with application owners and enterprise architects for clear understanding of integration on current and future needs and in terms of business drivers and their application roadmaps
Research and monitor technology trends and methodologies to simplify and to deliver faster integration services
Understand and articulate how and what integration services can enable digital transformation in business functions, including smart manufacturing, mobility, supply chains, etc
Engage in the full cycle of project delivery process i.e. requirement, design, build, test, go live, and support
Expand integration monitoring and alert capability
Provide oversight for integration enhancements and day-to-day support including rapidly troubleshooting and debugging system issues and recommending fixes
Basic Qualifications:
Bachelor's Degree in Information Systems, Computer Science or equivalent.
Eight (8) or more years of experience in an Information Technology such as Infrastructure, Applications, or related experience.
Five (5) or more years of experience implementing Oracle SOA application for ERP systems or combined experience with other integration middleware platform
Experience and proficiency with various web-based software applications including Microsoft Office Word, Excel, PowerPoint, SharePoint, etc.
Ability to interact with company personnel, builds strong relationships at all levels and across all business units and organizations, and understands business imperatives.
Strong understanding of the business impact of IT tools, technologies, and policies.
Excellent verbal, written and interpersonal communication skills, including the ability to communicate effectively with the IT organization, management and business personnel.
Ability to travel up to 15%.
Preferred Qualifications:
Graduate degree in Information Systems, Management or equivalent.
Experience with Oracle Fusion Middleware (FMW) technologies.
Experience with ERP systems, such as Oracle JD Edwards, Oracle e-Business suite, and Infor MAPICS/XA.
Knowledge of ITIL principles and experience with ITSM processes.
Relevant industry recognized certifications (Cisco, CCIE, Oracle certified professional, etc.).
Experience with industry standard architectural framework (FEAF, DoDAF, Zachman, TOGAF, etc.).
Experience working with abstract concepts in innovative ways to solve problems.
Experience with consensus building to bring together opposing views and steering debates toward practical solutions and paths forward.
Why Should I Apply?
Best in class benefits package including:
Medical Coverage after 30 days of employment
Fantastic opportunities for career advancement
Dental, Vision, Health Savings Account & Flexible Spending Account
401k Match .50 on every dollar up to 6%
Wellness Program
16 days of vacation within 1st year
Education Reimbursement options
Annual Performance Bonuses
Nationally recognized most ethical company in 2017
STS Technical Services is the leading provider of technical, professional, and industrial workforce solutions for the commercial, industrial, and defense markets. From mining to manufacturing, defense to transportation, engineering to maintenance, our services encompass the total life-cycle of a product; strategically designed to keep our clients engineering, manufacturing, operating and maintaining. For nearly 40 years we have provided contract and direct positions with the finest companies in America, with opportunities in your local region, nationwide, and around the world.