Principal Pricing Analysts
Principal Pricing Analysts
STS
--- STS Technical Services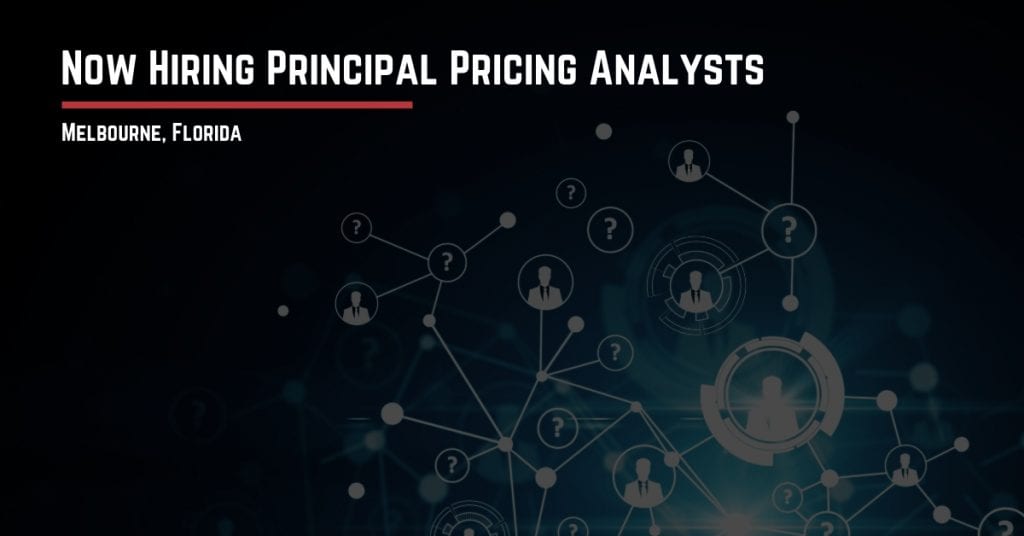 STS Technical Services is hiring Principal Pricing Analysts in Melbourne, Florida.
In this position, you will be responsible for reviewing requests for proposals to identify and assist the proposal team in developing responses including working with internal organizations to determine anticipated labor and overhead rates, material requirements, equipment costs, and possible bid strategies.
Our client is a leading supplier of integrated products, services and support to military forces, intelligence agencies and prime contractors worldwide. They on defense technology, develop, manufacture and support a broad range of systems for mission critical and military sustainment requirements as well as homeland security.
Primary Job Functions:
Reviews the RFP, RFQ, IFB or other solicitation requirements
Participates in proposal meetings
Analyzes customer request focusing on pricing instructions, pricing strategies, fee structure, pricing format, calculations for total evaluated price
Develops schedule for cost inputs, Basis of Estimates due dates, supplier quote responses, and cost reviews
Designs pricing model(s) based on the solicitation requirements
Conducts Pricing kick-off event
Coordinates with technical estimators to ensure Technical Estimating/Scheduling requirements are met
Ensures that all BOEs are adequately supported
Coordinates with Finance to ensure appropriate direct and indirect rates are utilized
Consolidates functional estimates
Conducts cost reviews along with Proposal Manager and Program Manager, ensures WBS is properly interpreted, resource data adequately supported and presents cost rationale to senior management for pricing approval
Assembles the final cost estimates/pricing recommendations and submits them for final signoff
Prepares and maintains cost proposal backup file which may include Supplier Quotes, e-mails, catalog information, engineering write ups and ERP historical data
Assist Contracts Management in fact finding and negotiations with government contracting officers and auditors
All other duties as assigned
Secondary Job Functions:
Involved in the development of manufacturing process plans, test requirements, and manufacturing flow, and capacity plans
Review designs
Job Requirements:
8+ years directly related experience, preferably in a government contracting environment
Bachelor's Degree in Finance
Qualifications:
Proficient in Excel and knowledgeable in PowerPoint and Word
Prefer knowledge in a pricing software such as Propricer, MPM, etc…
Must be able to communicate effectively
Benefits:
Since this is a direct hire job, our client will provide a full benefits package to you. If you would like to learn more about that package, please call 1-800-359-4787.
Thanks for taking the time, and we look forward to hearing from you soon.