Procurement Analysts
STS
--- STS Technical Services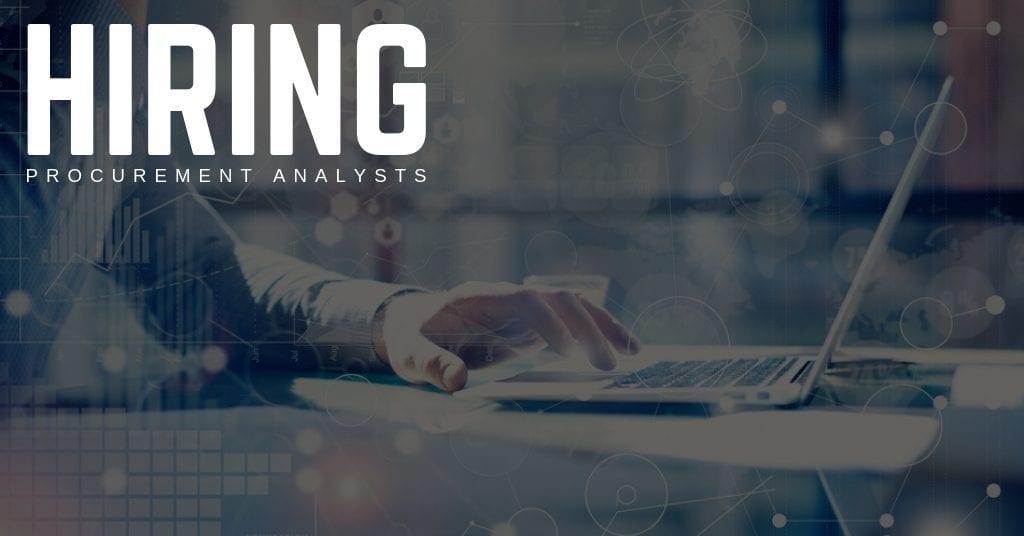 STS Technical Services is hiring Procurement Analysts in Purchase, New York!
Summary:
Assists in strategic sourcing activities for multiple spend categories, with the goal of achieving significant reductions in total cost of ownership. In addition, strives to deliver year-over-year productivity improvements while maintaining or improving service levels and reliability. Included within this group are services required to be used across the entire organization including direct procurement and such items as fuel, ground handling, catering, etc. By leveraging the companies buying power, the Analyst is responsible for establishing contractual relationships with vendors who provide the greatest value to the company. The Analyst will administer the execution of agreements to ensure that contractual requirements are adhered to by both the vendor and the company. The Analyst will assist in the development and monitoring of the Procurement Departmental budget. Additionally, the Analyst will serve as the coordinator for direct services for implementing a new purchase to pay (P2P) process.
Job Description:
Process requisitions, purchase orders and assist with invoice reconciliation
Conducting sourcing events (bids/quotes/RFP's)
Analyze corporate requirements and source cost effective solutions
Negotiate, draft, and administer contracts for specific spend categories
Apply purchasing policies, corporate policies and SOX controls
Manage and reconcile procurement card for transactions
Collect and process documents for conducting business with new suppliers
Produce monthly departmental and SOX reports
Manage assigned categories for supplier performance program and produce key departmental metrics
Qualifications:
4-Year Degree – MBA and/or CPM helpful
Experience in the aviation industry
Ariba Experience a plus
Strong analytical skills is a must as well as a superior understanding of MS Excel
Should have a minimum of 1-year experience in a Purchasing role or similar environment
Good written and verbal communication skills
Ability to work in interdepartmental team settings
Ability to multitask and coordinate time sensitive duties
Thank you for taking the time to view this post. If you'd like to speak to a Recruitment Professional about this or any other job opening we have, please call 1-800-359-4787. We hope to hear from you soon!